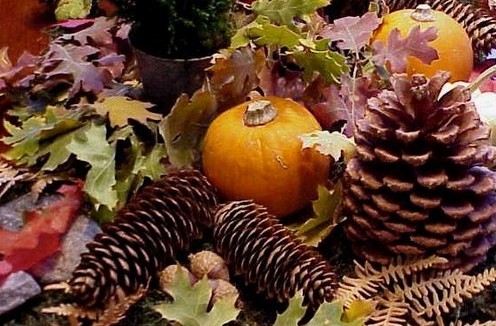 The temperatures are still in the high forties and low fifties in Idaho … yet the preparations continue to happen all around us.
One moment patio sets, decorative statues and bird baths adorn the gardens. And in the next moment, they are gone—cleaned and stored, tucked safely away until the following spring.
The preparations for winter always start at various times leading up to the start of the season; one neighbor starts and then the next. Until one day in the busy, hectic hubbub of the day-to-day grind, you look up and all the work seems to be complete in the blink of an eye.
Those seasonal transition tasks are just another part of the list of things to accomplish as the holiday season arrives with Thanksgiving this week.
Here are a few reasons why landscape improvements on your Idaho home can not only increase your enjoyment of your landscape, but also its value.
Looking back, looking ahead
The absolute best part about this time of year is that as we put things away, packing up and reflecting on the summer, we can't help but reflect on the great times.
Maybe it's the new patio installed this summer that's made for lasting summer memories or the landscape lighting that now illuminates that patio and surrounding area for more hours of enjoyment.
Maybe it's the new landscape bed with new trees and shrubs that brought a great new accent to the perfect spot in the yard or a fireplace that is still being used to warm those cool nights during family gatherings.
Whatever new additions or alterations you made to your landscape this past spring and summer—and the growing list of new ones you want to plan for next year—there is one thing all those changes have in common: Landscape improvements helped increase not only your outdoor enjoyment, but also the value of your entire home landscape.
It's all about curb appeal
A clean, polished, uncluttered and well-designed landscape impresses visitors the second they drive up to your property.
In fact, when it comes to increasing your home's market value, the landscape becomes just as important as location; a welcome mat that invites people in.
According to Handy American, landscaping efforts often bring an average return-on-investment of one hundred percent or better to a property. The boost can equate to a fifteen percent increase in a home's overall value, according to SmartMoney magazine.
The extension of a home outside with outdoor rooms like kitchens equipped with grills and family rooms furnished with seating areas and fireplaces is like adding additional square feet to a home's living area, bringing even more value to a property.
Thankful!
Before the holiday season rushes into full speed this week and the weeks ahead, remember to take a moment and reflect on all you're thankful for—outside your home, as well as inside your home. The landscape that gives you so much joy also brings you so much value!
And while you're surrounded by family and friends, thankful for their support and love, we'd like to take this moment to share our thanks for you—our valued clients and friends!
Have a wonderful holiday season!
Image credit: Debra Mugnani