Yearning for a healthy green lawn, but worried you missed the boat because summer slipped by too fast?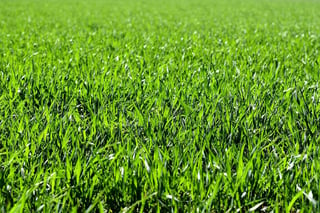 You're in luck. Here in Idaho, where cool season grasses thrive, the fall is perfect for planting grass seed.
The best time to plant grass in Idaho is in early fall. The new grass will have time to take hold before winter and you won't have to worry about competition from annual weeds that grow in the warmer months.
After a good sleep, your new grass will emerge green and healthy in the spring.
The good news doesn't stop there. Read on for a few tips on how to keep those tiny new blades of grass alive.
The Grass Idaho Lawns Love
It's called Kentucky Bluegrass, but you might as well call it Idaho Bluegrass, because Idaho's cool climate loves this variety of grass. You'll love it, too. Thick, soft, a rich dark green — it's a beauty. It's the best quality grass for cooler climates. Bluegrass spreads nicely, can heal itself well if it's damaged and is winter hardy. It can stand up well to Idaho winters.
But…Be Patient
Running outside every morning to see if your new grass has sprouted won't make it grow any faster. Most grass seed takes anywhere from 7 days to 35 days to germinate.
Bluegrass is on the slow side, so if you want faster results you can mix in another cool season grass that does well in Idaho — rye grass. That fills in more quickly and mixes well with bluegrass.
Five Tips For Newly Planted Grass
Knowing when to plant grass in Idaho is just the beginning. Once those tiny seeds are planted, they need some special care to thrive. Follow these pro tips: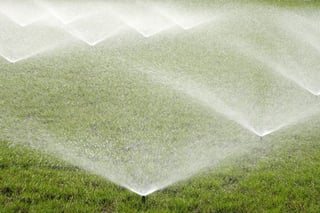 — Water, water, water. New grass seed has to stay moist so it can germinate. Don't go crazy and blast the seed away — aim for light, steady watering two or three times a day.
Keep up your good watering habits next summer, too. Cool-season grasses like bluegrass need regular watering their first summer to continue to establish a good root system.
— Your new grass seedlings are hungry. They'll want fertilizer about four to six weeks after germination.
— Hold off on mowing until your new grass is about three inches high. Make sure your mower blade is nice and sharp, and mow when the grass is dry. Don't mow it too short. Only remove about a third of the height.
— Don't rush to apply weed killer. It's tempting, when you see those pesky invaders sprouting in your new green lawn. But wait until you've mowed at least four times before treating grass with weed control.
— Don't neglect your new lawn once it's established. Be sure to follow up with a professional lawn maintenance program that includes fertilization and weed control, as well as other services your lawn will need down the road, from de-thatching to aeration.
Your new lawn will look great — you'll want it to stay that way.
Trust Your Lawn To Outback Landscape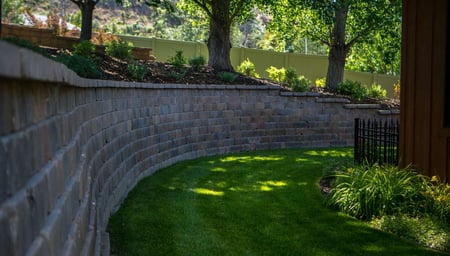 At Outback Landscape, we're lawn experts, from that first seeding to fertilizing, mowing, irrigation, weed control, aeration and more. We know when to plant grass in Idaho, and we'll stay on top of your lawn's needs every step of the way, from season to season.
In addition to expert lawn care service, we offer landscape design, construction, maintenance, irrigation and lighting services to enhance your property.
We serve residential and commercial properties in Idaho Falls, Rexburg and Pocatello, Idaho, as well as Bonneville, Madison and Bannock counties.
Call us at 208-656-3220. Or fill out the contact form to schedule a no-obligation meeting with one of our team members.
We'd love to hear from you.