A brown lawn doesn't draw you outdoors. If anything, it makes you want to hide from your neighbor's lackluster stares.
Luckily, there are solutions that will help you have the lush, green lawn of your dreams. But first, you need to get to the root of the problem.
If you're often wondering, "why is my grass turning brown?" You've stumbled upon the right blog. Here are three likely possibilities.
Your Grass Is Dead
When you see brown grass on your lawn, your first thought is probably, "Is it dead?"
That's definitely a possibility, especially if your turf has been heat stressed. Some signs that it's dead are that it doesn't grow back when it's in season and properly watered.
Unfortunately, there's no way to revive dead grass. So if your grass is dead, you'll need to remove the dead grass and then seed or sod your lawn to create new growth.
TAKE ACTION NOW WITH OUR COMPLETE LAWN CARE PACKAGES
Your Grass Is Dormant
Just because your grass is brown doesn't mean it's dead, luckily. Here are some signs your grass could just be dormant:
You tug on the grass, and it doesn't pull out easily.

Your lawn is all the same color brown.

You have cool-season grass, and there have been prolonged heat periods.

Or, you have warm-season grass, and it's during the colder months.
Wait until your grass is in season to see if it starts growing back.
If there are especially dry or hot conditions, try watering your lawn to see if it begins turning green.
Your Grass Has a Disease
When your grass isn't dead or dormant, the next possibility is that it has a turf disease.
If that's the case, you need to figure out what disease is affecting your lawn. The type of disease will determine the course of treatment.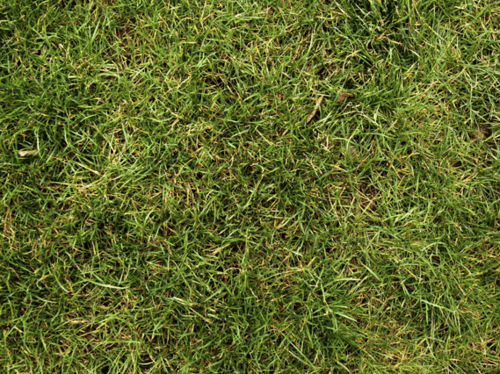 Snow mold is a common disease in Idaho Falls, and it appears after the snow begins to melt.
The most important factor for treating turf diseases, beyond identifying the type, is beginning the treatment as soon as you spot an issue. Applying fungicides can help treat many diseases.
Just remember: It's important to not over-apply chemicals because that can lead to resistance issues. A professional lawn care applicator will know how much is needed.
You should also clean all of your lawn tools and equipment after using them on your lawn to avoid spreading the disease to other parts of your yard.
Start Enjoying a Lush, Green Lawn
Stop settling for brown grass and add some curb appeal to your lawn.
At Outback Landscape, we can identify what's causing your turf to turn brown — and better yet — fix it.
We offer lawn care services like fertilization, fungicides, herbicides, pesticides and maintenance. For specific issues, we will perform an on-site lawn analysis to create a plan unique to your property.
Located in Idaho Falls, we provide landscape design, construction, maintenance, lighting, irrigation and snow removal services throughout Southeast Idaho and Wyoming.
Contact us at 208-656-3220 or by filling out a form online to see how we can give you a green, lush lawn.