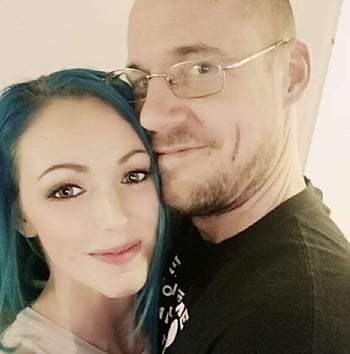 Position: Systems administrator

Years in the landscaping industry: 8

How did you find your job at Outback? Outback operations manager Tyler Washburn knew him from working construction together years ago and suggested him for a job as a crew member.

Family: fiancée Jordann; daughters Pereslee, 8; Ryker, 8; Paxtyn, 7 and Aria, 2.

Hobbies: gardening, hiking, fishing, puzzles, games. A huge horror movie fan, he watches 30 horror movies every October, ending on Halloween with "Nightmare Before Christmas," a not-so-scary flick he can watch with his kids. He's seen "It" 15 times.
A Typical Day for Arin
Arin spent his first day on the job at Outback eight years ago pulling weeds.
He worked as a crew member out in the field, worked construction, led a mowing crew and managed fertilizing operations before working his way up to systems administrator.
Now the guy who used to spend his days outdoors getting his hands dirty is inside, at a computer, in charge of the inner workings of the company.
It actually makes sense, he says. After all, he's seen just about every aspect of the company up close.
"And I'm built like a guy you'd expect to see behind a computer," he says. "I'm scrawny and I wear glasses. This work actually fits my personality more."
While landscaping used to be just about shovels and mowers, technology has changed the game.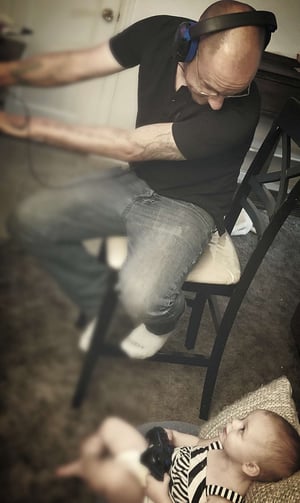 "A lot of technology goes into making a company efficient and run smoothly for everybody," he says.
Arin uses software programs to schedule jobs, bill for work, make sure employees get paid, and a host of other operations.
He's loved technology since he was a kid playing video games. Math was his favorite subject.
But he still loves working with his hands, so you might catch him out on a job occasionally, staining a deck, seeding a lawn or working on a truck in the shop.
"I need to venture out once in a while," he says.
These days, his job satisfaction comes from making things more efficient, like creating hassle-free emailed invoices that let customers click a button to pay.
He loves that he can control a customer's irrigation system in Wyoming from his desk.
"That's fantastic," he says.
He watches coding videos on YouTube.
"The nerd side of me takes over in this job," Arin says with a laugh. "I love a really good-looking spreadsheet."
Make Your Work Matter With Outback
Do you love using your skills for a greater good?
Like Arin, do you thrive on making things work better?
You might be a great fit for our Outback team.
Need skilled, creative landscaping experts to tackle your property's needs? We're on it.
Located in Idaho Falls, Idaho, we serve residential and commercial properties in Idaho Falls, Rexburg and Pocatello, Idaho, as well as Bonneville, Madison and Bannock counties.
Contact Outback Landscape at 208-656-3220, or fill out the contact form to schedule an onsite consultation.
Want to join our team? Apply here.
We'd love to hear from you.