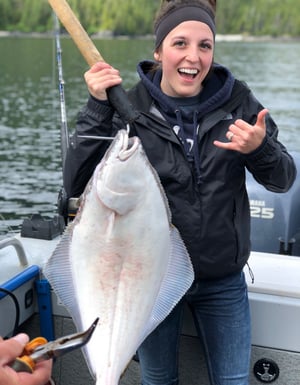 Years in the landscaping industry: 2
How did you find your job at Outback? Visited Outback's website and filled out an online application
Hobbies: Mountain biking, ( "I love the adrenalin of it.") backpacking, fishing. Last summer she and her husband traveled to Alaska to fish.
Family: Husband, Kaden; and son, Emmett;
Pets: Two springer spaniels, AJ and Tahrs. Tahrs is named after a robot from the movie "Interstellar."


A Typical Day For Kim
Kim Rubert loves the adrenalin rush that comes from mountain biking, landing a monster halibut in Alaska — and designing a killer landscape.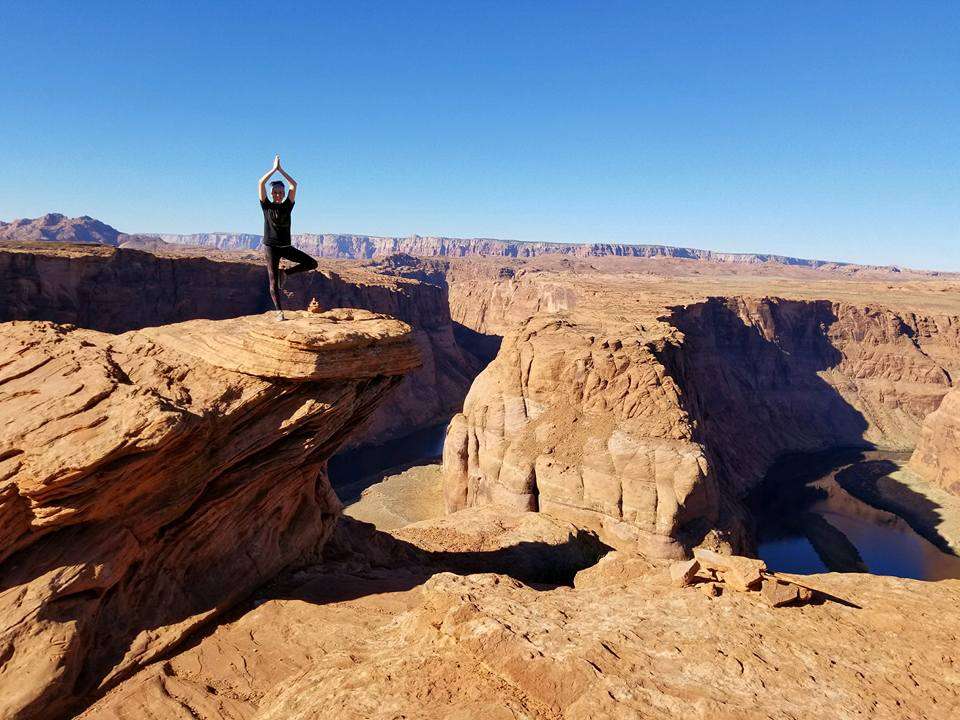 A typical day on the job has her outside one minute, measuring properties and estimating budgets, and back at her computer the next, happily choosing shrubs and pondering patio materials.
"It's kind of fun when clients don't know what they want," she says. "Then I can really use my design skills."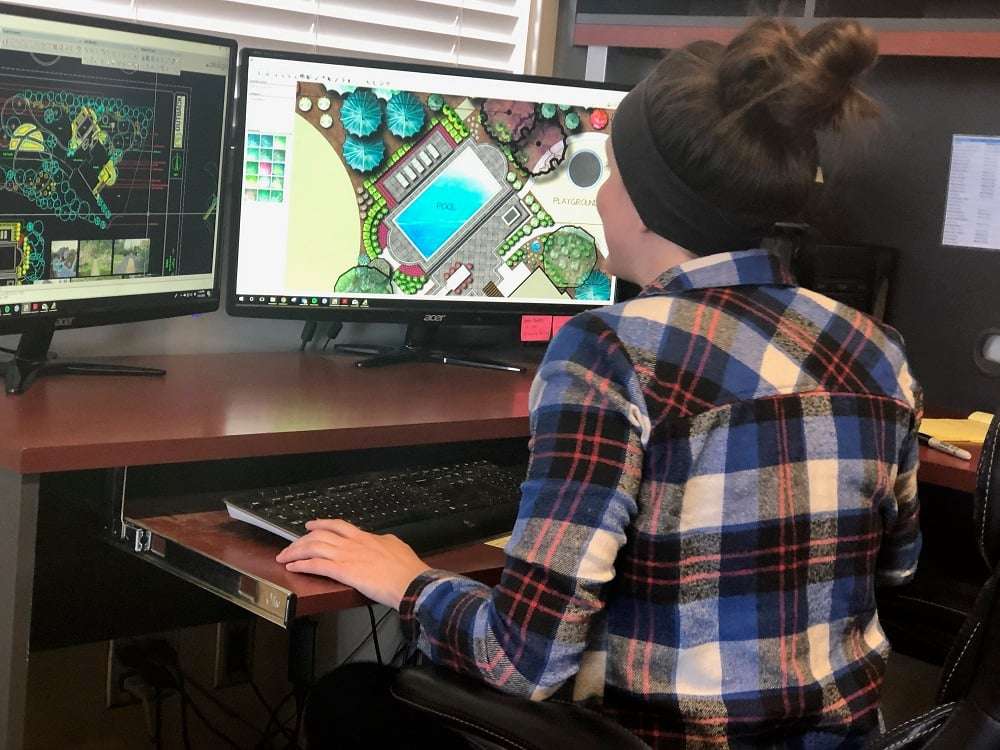 She earned a bachelor's degree in landscape design at Brigham Young University.


She'll show up bursting with ideas. Prepare to chat.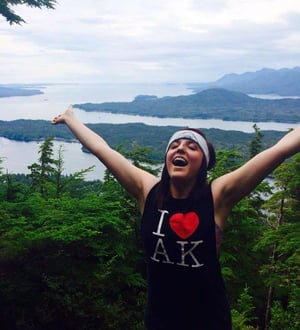 Do you love lots of color, or do you prefer evergreens?
Dreaming of a patio? How will you use it?
Kim will size up your property, soaking in every detail.
Is your house a vintage beauty or is it sleek and contemporary?
Does your commercial property beg for some color? Could your entrance use some standout trees flanking the entrance?
She considers a ton of factors, from the client's style to color needs to light considerations.


Then, the fun part.
She loves hydrangeas with their big showy flowers, huge-leafed hostas, graceful ornamental grasses that add texture and movement to the landscape.
Don't be surprised if she suggests blue grass.
"I love Boulder blue fescue," she says. "It's actually blue, which is kind of cool."
Once she's loaded up with measurements, inspiration, client ideas and budget considerations, Kim heads back to her office to get busy.
She uses DynaSCAPE software to create her landscape designs. After a week or so, it's ready to present to the client.
She tweaks and revises as necessary, then passes the design on to the constr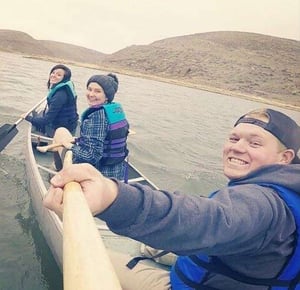 uction crew, visiting them on site to explain her design and answer any questions.


Every landscape design is unique.
Each of Kim's designs contains a bit of her upbeat spirit.
"I can see my personality spilling into my design work," she says. "I love a playful feel, with lots of flowers. But I also like organization. I like to use hedges. They're underused in Idaho.
"I love designing," she says. "It's so much fun to watch it come to life. And it's really gratifying to make the customer happy."
Be Happy At Outback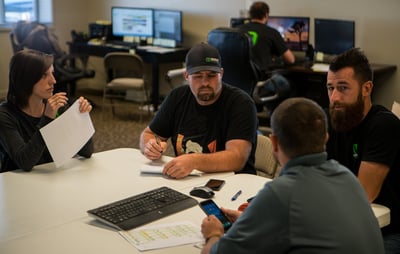 Are you creative and full of ideas? Like Kim, do you thrive on making clients happy?
You might be a great fit for our Outback team.
Need skilled, creative landscaping experts to tackle your property's needs? We're on it.
Located in Idaho Falls, Idaho, we serve residential and commercial properties in Idaho Falls, Rexburg and Pocatello, Idaho, as well as Bonneville, Madison and Bannock counties.
Contact Outback Landscape at 208-656-3220, or fill out the contact form to schedule an onsite consultation.
Want to join our team? Apply here.
We'd love to hear from you.