What are you waiting for?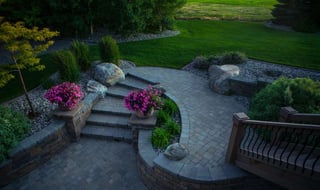 A professionally designed and installed landscape is a surefire way to increase the value, livability and appeal of your property. The landscape design experts at Outback Landscape are ready to help you transform your outdoor space.
Our comprehensive design/build services include:
- Master plan designs
- Landscape renovations
- New plantings and replacements
- Decks, paver patios and retaining walls
- Irrigation systems
- Landscape lighting
- Water features
Ready to make your dream of a new landscape and outdoor living space a reality?
Stop dreaming and fill out our simple web form to schedule a free, no-obligation consultation with one of Outback Landscape's design professionals.
Request Your Quote