Our Landscaping Services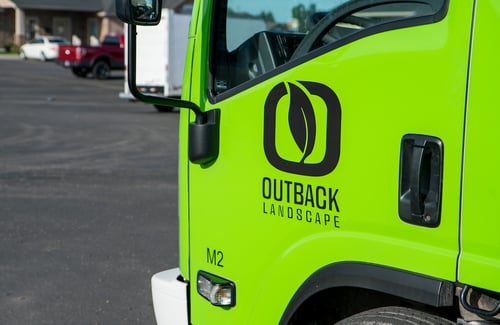 Outback Landscape offers landscape design and landscape installation services, landscape maintenance and lawn care services. We do irrigation design, installation and maintenance as well as landscape lighting and holiday lighting design and installation.
Just thinking about all the services we provide at Outback Landscape might make some people tired — but it inspires us!
We'll mow your lawn. And fertilize it.
Need a sprinkler system? We do that.
Doesn't a new patio sound nice? Maybe with a fire pit. The kids could roast marshmallows. Sharpen your sticks — we're on it.
We install fountains and waterfalls. We'll clean up your leaves in the fall.
Once snowflakes start to fall, we don't abandon you. We'll be there to de-ice your walks and keep your driveway clear of snow. No matter how much falls.
And when the holidays approach, we're happy to stop over to adorn your house and yard with thousands of sparkling lights.
We're with you every month of the year. Your property will never be happier.
When you have a problem, call us. Cracked concrete driveway? Brown, wilting grass? Boring front yard? Icy sidewalks? One call can solve them all.
We'd love to hear from you.
Located in Idaho Falls, Idaho, we serve residential and commercial properties in Idaho Falls, Rexburg and Pocatello, Idaho, as well as Bonneville, Madison and Bannock counties. Call us at 208-656-3220. Or fill out the form on this page to schedule an onsite consultation.