Lawn Care Services in Idaho Falls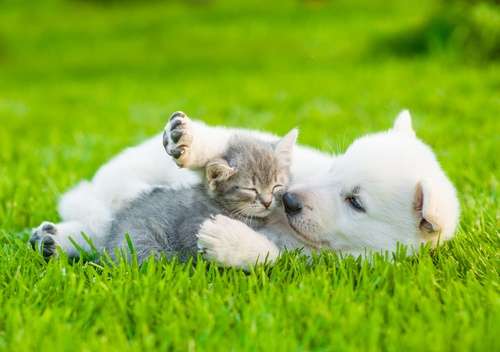 Having a lush, healthy lawn is possible with the right care.
And at Outback Landscape, we provide a full list of lawn care services for residential and commercial properties that are tailored to our Idaho terrain and climate.
How Much Does Lawn Care Cost?
We offer three types of lawn care packages that are fully customizable. The price depends on the amount of lawn care services you want and your yard's square footage. Fill out our FREE lawn care quote form and we will email you a customized proposal.
Check out the complete breakdown of our costs and lawn care services.
Wondering what all we offer? Here are the different types of lawn care services we can bring to your yard or commercial property:
Aeration
Air, water and other nutrients need to be able to reach down into your soil if you want to have healthy, lush grass. But the elements — and you — can take a toll on your lawn and cause it to become compacted. We aerate lawns annually (more often if there are high-traffic areas) to relieve that compaction and improve your turf's health.
Disease and Pest Control
Those brown spots on your lawn could be a sign of something worse than just not watering it enough: You could have a turf disease or pest causing the issue. We'll identify the culprit — whether it's powdery mildew or white grubs — and begin treatment. It's important to start treating your lawn as soon as possible to avoid further damage.
Fertilization
Sometimes, your soil doesn't have the nutrients it takes to keep your lawn green and healthy. So, we use fertilizers to add back those needed nutrients. Both our gold and platinum packages include fertilization applications.
Mowing
An important part of keeping your grass looking its best is regular maintenance. We offer 26 weekly lawn mowings to keep your property looking pristine year round. That comes standard in all of our lawn care packages.
Seeding
Do you have unsightly brown spots of dead grass or patches of dirt on your lawn? We can help make your entire lawn green again with our seeding services. After we remove any dead grass and ensure the soil is healthy, we will seed and water the space. Then all you have left to do is wait for your new grass to start popping up.
Soil Amendments
If your lawn isn't looking its best, you need to get to the root of the problem — and that starts with the soil. We will test your soil to see what it needs. For example, if its pH is acidic, we'll add lime. Our team will get your soil back to healthy levels.
Weed Control
No one wants to look out at a yard full of weeds. After determining the type of weeds you have and the best course of action, we'll create a service plan that's unique to your lawn. Your application schedule could range from weekly to monthly, depending on the severity of your weed problem. Our products are safe to be used around children and pets.
Start Enjoying Your Lawn Again
Regular lawn care will not only make your outdoor space more sustainable over time, but it will also give you some much-desired curb appeal. Let our team at Outback Landscape handle all of your lawn care needs.
Located in Idaho Falls, Idaho, we provide lawn care services in Idaho Falls, Rexburg and Pocatello, along with Bonneville, Madison and Bannock counties.

Ready to get started?