Landscape Lighting and Holiday Lighting Services
The right lighting changes everything. It turns a dark corner of your yard into an inviting entertainment area. It brings safety and security to your front door. It transforms trees and plants into artwork of light and shadow. It keeps you from tripping over your kid's skateboard in the driveway. Outback Landscape offers a variety of lighting options that will make your home a brighter place and extend your enjoyment of the outdoors long past sunset.
Why Landscape Lighting?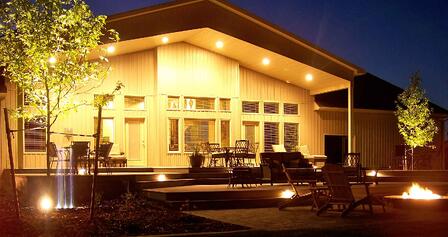 Plenty of reasons! Here are just a few.
Security: Lighting discourages theft and vandalism. You'll feel safer.

Safety: Illuminate your driveway, walkways, steps and porches so nobody stumbles.

Accent: Highlight your home's best, unique features. Light a statue, interesting brickwork, that elegant birch tree in the front yard. Lighting adds instant drama and importance.

Entertaining: Your yard can be a festive, magical place once the sun goes down. Take an evening stroll through your garden, the play of light and shadow from path lights creating evening artwork. Light a patio or deck to extend your party hours.
Think about landscape lighting when you make your landscape plan. Even if the lighting will come later, it's smart to let us do the underground wiring during construction. Ask us about our lighting kits that bundle all the basic needs into one affordable package.
Holiday Lighting, Too!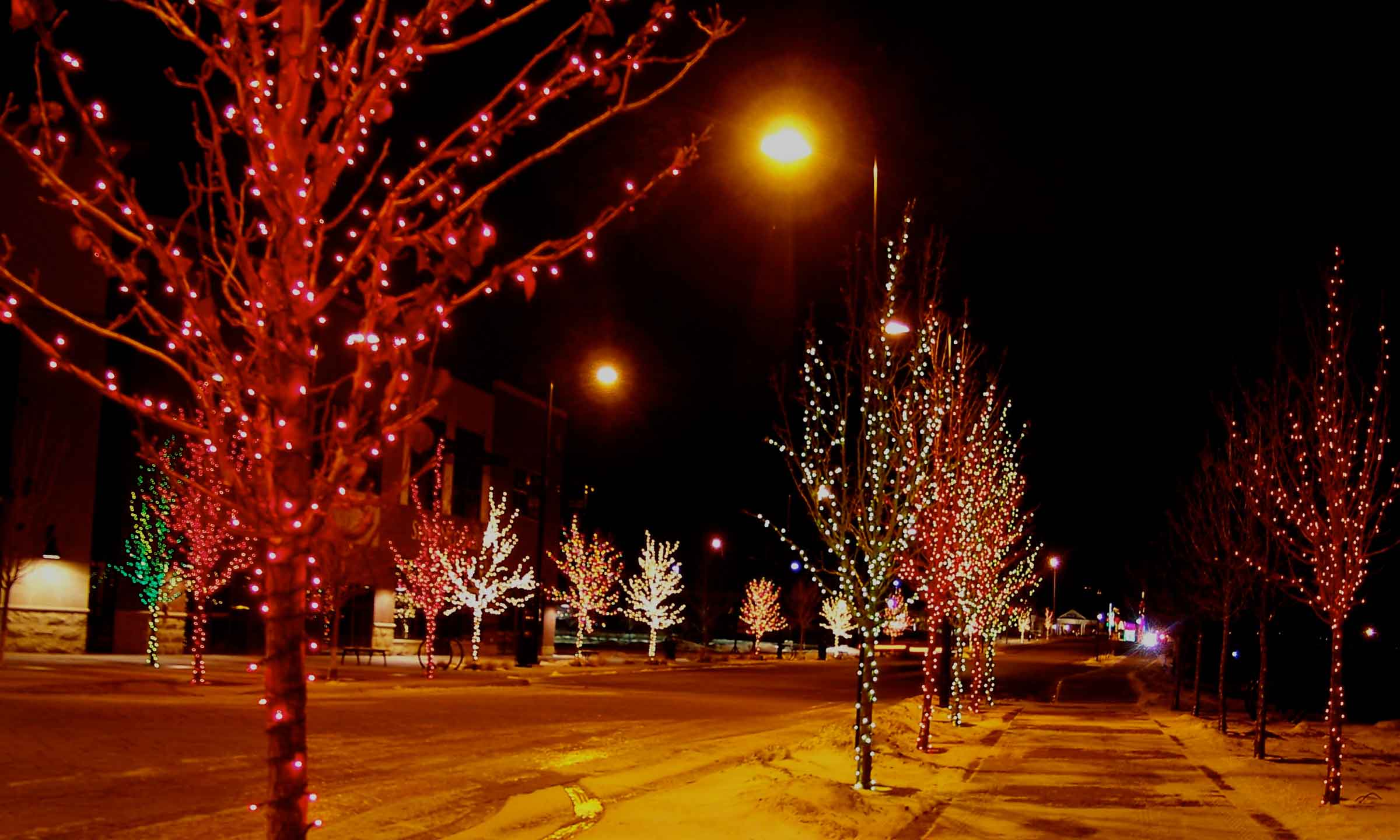 Let us make your holidays sparkle. Sure, you could break out the shaky ladder, clamber up onto your roof and spend a weekend untangling 100 strings of holiday lights. But why? Let us do the work. You sit back with some peppermint cocoa and enjoy the twinkling display.
At Outback Landscape, we can outline your roof, gingerbread house style, or custom wrap your forest of spruce trees in glittery lights.
We provide everything. We want to be sure you have the highest quality holiday lighting, from bulbs to cords to connectors. If a bulb does blink out, we'll be over within 24 hours to take care of it. (We're faster than Rudolph.) When you're ready, we'll be there to take it all down and store it for next year. We like showing off a little. Ask us about our computerized, interactive light displays.
We'd love to hear from you. Located in Idaho Falls, Idaho, we serve residential and commercial properties in Idaho Falls, Rexburg and Pocatello, Idaho, as well as Bonneville, Madison and Bannock counties. Call us at 208-656-3220. Or fill out the contact form to schedule an onsite consultation.