What's your landscape design style?
Don't know? Perfect.
You're gonna love this.
Landscaping pro Kim Rubert, landscape designer at Outback Landscape, shares her favorite, most popular styles for Idaho landscaping.
Warning: it might be hard to choose.
Best Landscape Design Styles: Rustic Mountain
What makes it Rustic Mountain: This nature-themed, outdoorsy style highlights the best of the Idaho mountainscape.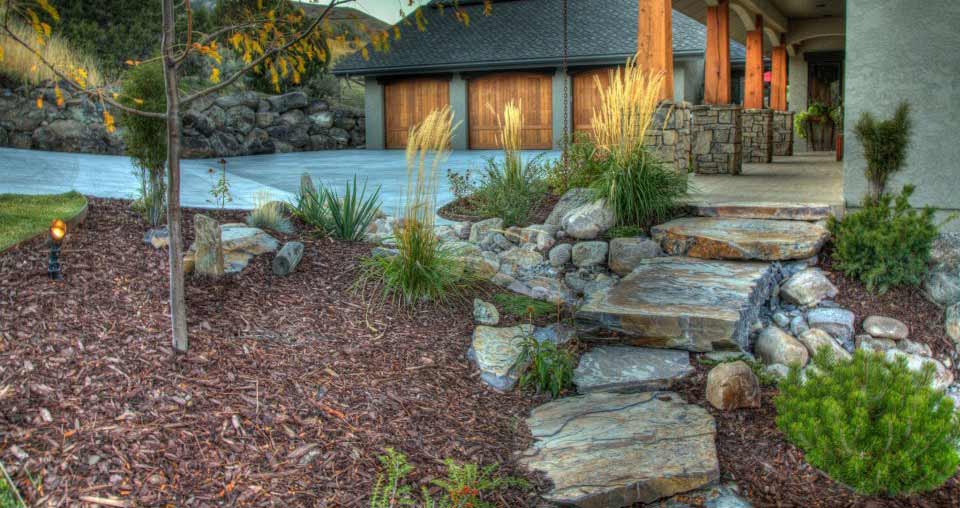 "Nature does it best," Rubert says. "We put it on display."
Plants are grouped in odd numbers of threes and fives, arranged in natural-looking clumps.
No orderly rows. No sharp angles in bed lines.
"It looks pretty random, but there's thought behind it," Rubert says. "Trees play a big part. Aspens are everywhere."
This kind of landscaping attracts wildlife, which adds to the natural setting. Expect to see berry-loving birds, gentle deer, wily coyotes.
Trees: Spruce; aspen; dogwood.
Plants: Grasses; snowberry; huckleberry; daisy-like perennials.
Hardscape: Any hardscape should be natural, like flagstone or cobblestone. Any structures, like a pergola, should be wood, not vinyl.
"Picture hiking, mountain biking, being out in the woods," Rubert says.
Best Landscape Design Styles: Modern Formal
What makes it Modern Formal: Geometric shapes are a highlight of this style, and Rubert repeats them throughout the design.
Massed color is great technique, using perennials all in the same hue.
"It should be simple and easy to look at," Rubert says.
Trees: Swedish aspen; 'Cupressina' Norway spruce; Chanticleer pear and other tall, skinny trees that can be spaced evenly and symmetrically.
Plants: Boxwood or privet hedges; hydrangea; (the big fluffy blooms are circles, which carries through the geometric motif)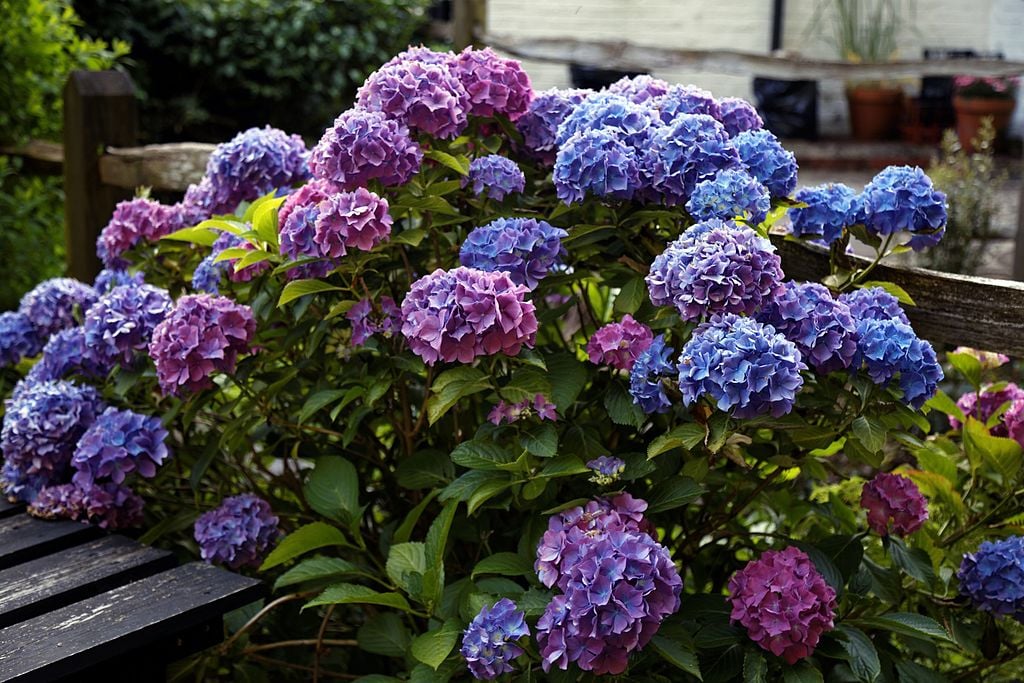 Rubert likes pairing a boxwood hedge with a hedge of roses in front of it.
Hardscape: Precise, geometric pavers. Have fun with colors and shapes.
Best Landscape Design Styles: Traditional Informal
What makes it Traditional Informal: Just about anything goes.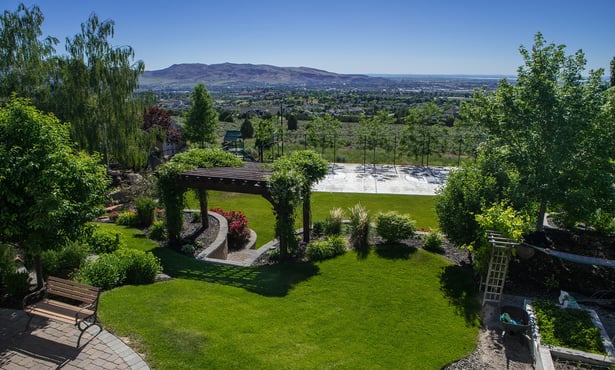 This classic design style is "risk free," Rubert says. "Everybody likes it."
What's not to like? Soft, curved beds feature pretty much any plants you like.
Trees: Big shade trees like honey locust and maples; variegated dogwood with pretty white-edged leaves and striking red twigs for winter interest.
Plants: Knock-out roses; lilacs; ninebark with purple or chartreuse leaves; coneflower; daisies; liatris.
Hardscape: Kidney bean-shaped patio, often featuring a fire pit at one end and dining furniture at the other.
"This style has stood the test of time," Rubert says. "You can't go wrong."
Best Landscape Design Styles: English Cottage
What makes it English Cottage: Wild and formal at the same time, this is the kind of landscaping that makes you want to gather up a bouquet of flowers and have a cup of tea.
Think formal hedges, a quaint outdoor breakfast nook, cut flowers, dainty plants, a gazebo.
Rubert might incorporate a traditional potager garden, with herbs, vegetables, fruit, flowers, and pathways leading to a central fountain.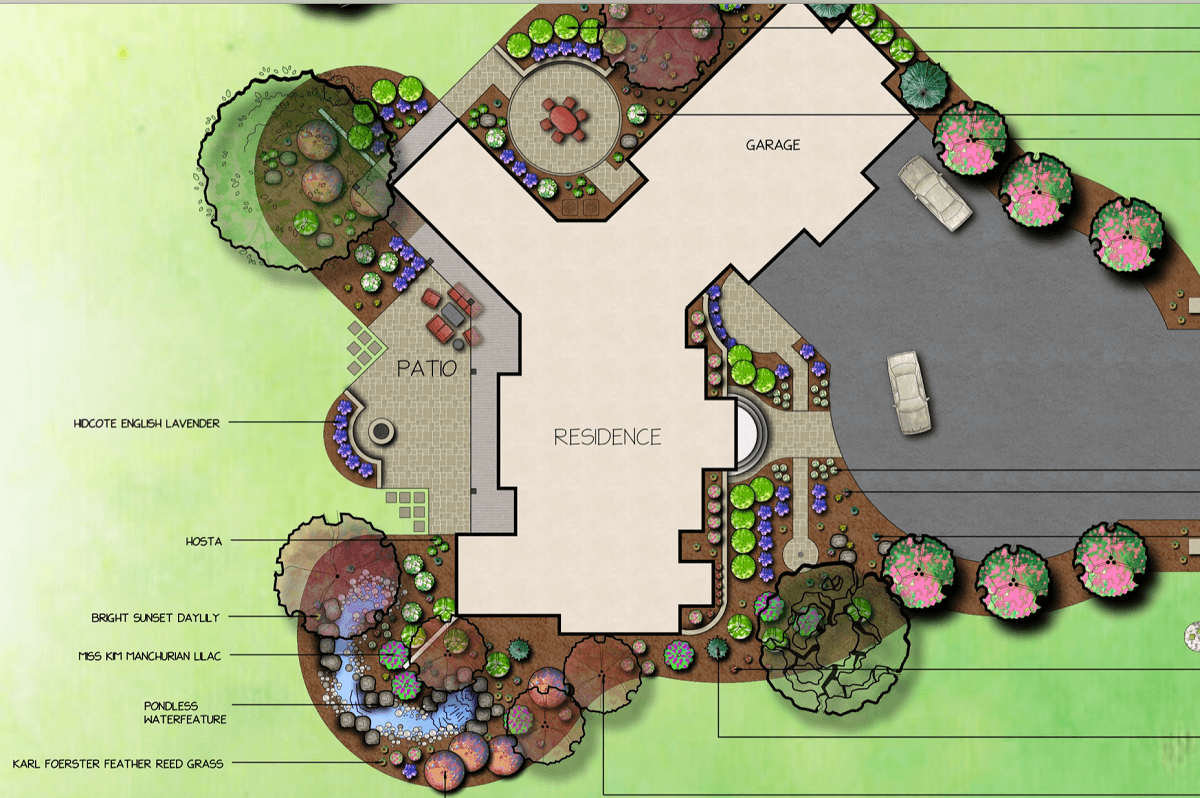 Bird baths and three-tiered fountains are nice additions.
No huge lawns here. It's more about paths and destinations.
Trees: Multi-stemmed flowering trees, such as serviceberry or crabapple; formal-type trees like arborvitae; shade trees, which could also include evergreen spruces or pines.
Plants: "Tons of flowers," Rubert says. Hydrangea; roses; blanket flower; cosmos; delphinium.
"You want a messy, woodsy look," she says, "with a lot of perennials."
Hardscape: "Definitely classic brick," she says, "in red or brown. Cobblestone, maybe."
"The mood is laid back," Rubert says. "Relax, and sit and read the paper."
Expect butterflies.
Best Landscape Design Styles: Naturalized Xeriscape
What makes it Naturalized Xeriscape: The lawn fades into the surrounding natural landscape without a clearly defined edge.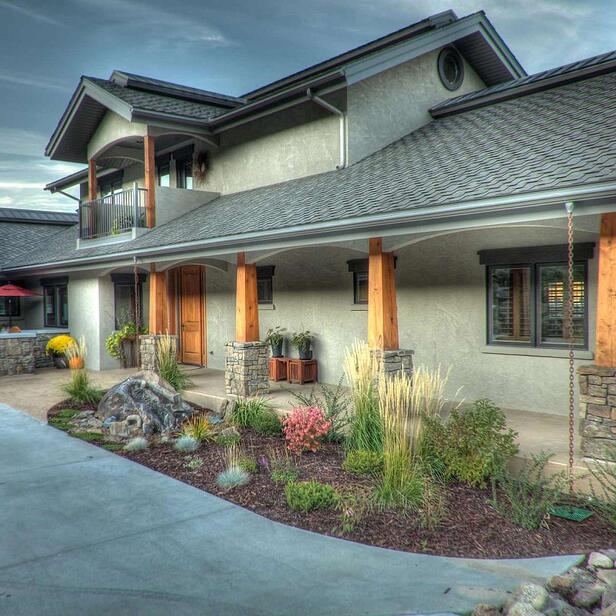 Plants are low maintenance and drought resistant.
This design is great for large properties, up in the hills.
"If it's a big property, they don't want all grass," Rubert says.
Trees: Native trees, including poplar; aspen; lodgepole pine; Colorado spruce.
Plants: Native plants that need little water like sagebrush and rabbit brush; ground covers like creeping Jenny; bishop's weed; pachysandra.
Planting beds around the house foundation might include potentilla; lilacs; currants; honeysuckle; wild roses.
Hardscape: Pavers should be earth tones. Less expensive compacted travertine is also a good choice here. Any structures should be wood, not vinyl.
Best Landscape Design Styles: There's One for Everybody
"The thing to take away from this is that every design is completely customizable," Rubert says.
Like more than one style? You can mix it up.
"You can do curved beds in a formal design," she says. "Or incorporate xeriscape in rustic mountain style. It's fun to mix it up."
Don't see exactly what you like? Don't worry. Rubert's a creative powerhouse.
She has a million ideas. Bring yours, too.
"Come with ideas," she says, "so I can get a feel for what you like."
Find Your Perfect Landscape Design Style at Outback
Here at Outback Landscape, we get a big kick out of matching our clients with their best landscape design style.
And we make it easy, from your first meeting with our landscape designers right through to the excitement of installation.
We serve residential and commercial properties in Idaho Falls, Rexburg and Pocatello, Idaho, as well as Bonneville, Madison and Bannock counties.
Call us at 208-656-3220. Or fill out the contact form to schedule a no-obligation meeting with one of our team members.
We can't wait to hear from you.
Image sources: hydrangea,