Careers at Outback Landscape
Our team members tend to stay with us for years. Outback Landscape is a great place to work. We hire only hard-working, dedicated team members who want to grow with us.
Are you a self-starter? Motivated? Do you work well alone and as part of a team? Do you take ownership of your work? Is problem solving in your blood? Do you know your stuff?
Complete the handy form on this page to get in touch.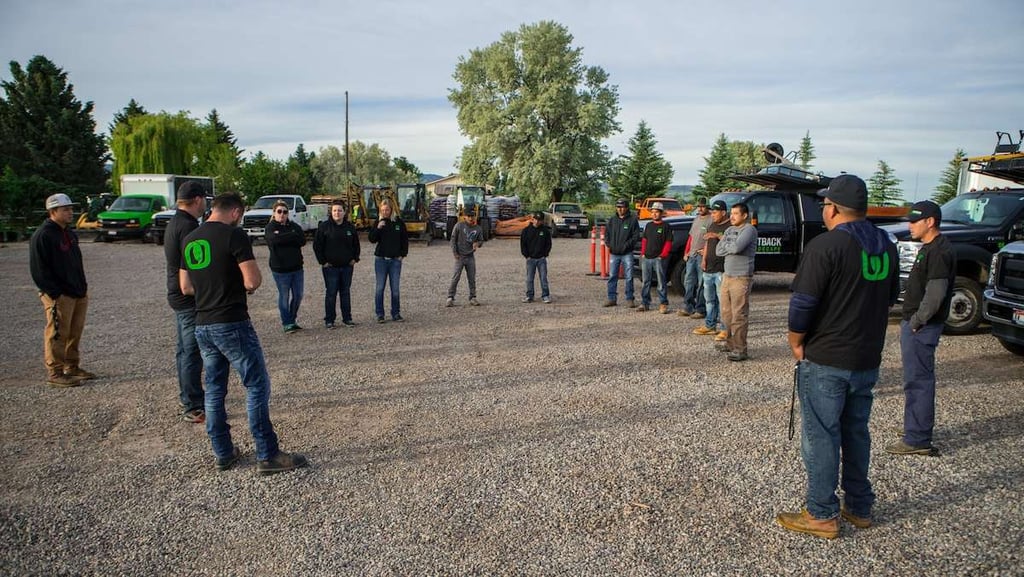 We are currently looking to fill the following positions:
Full Time:
Lawn Fertilization Technician
Irrigation Service Technician
Landscape Costruction Supervisor
Landscape Maintenance Operations Coordinator
Marketing Coordinator
Director Of First Impressions
Shop Coordinator
Landscape Account Manager/Sales
Part Time:
Lawn Maintenance Crew Member
Outback Landscape is a drug free workplace and requires drug testing upon acceptance of your application.