Every Home Owners Association board has their eye on the budget. They want their property to look nice, but they don't want to spend too much.
Are there ways to reduce HOA landscaping costs without cutting corners?
You bet.
Let's take a look.
Keep Mowing In Mind
Mowing is the centerpiece of your property maintenance, so it makes sense to make it as easy as possible for crews to tackle the task.
Put yourself in the mower's place. How hard will it be for them to line trim each area? Can a narrow strip of lawn be turned into a planting bed? It will save time and money on edging and trimming.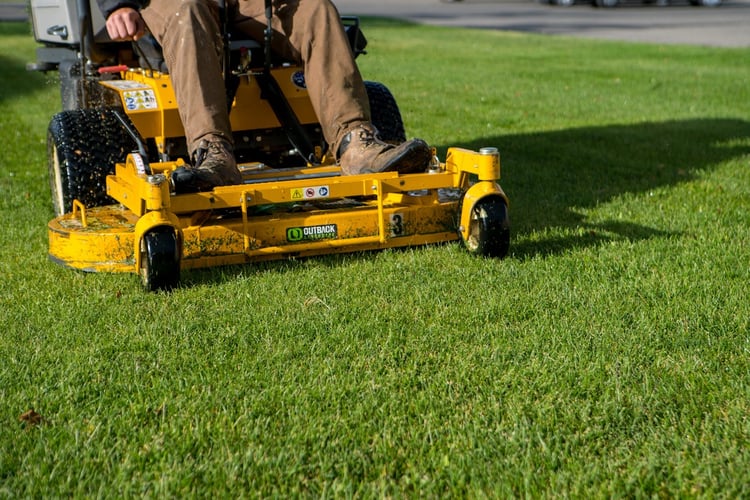 Install Beds Around Foundations
Lawn installed right next to a home's foundation causes a multitude of problems. It can damage the house, the siding, and stain the windows with hard water stains.
It's tricky and time consuming to use a weed trimmer around all the obstacles near a foundation, from the air conditioner unit to the gas and electric meters. The more time crews spend trimming, the more it costs.
Install easier-care planting beds near foundations instead to save time and money.
Smart Irrigation Systems
Waste water, and you waste money. Take advantage of the latest in smart irrigation technology to use water efficiently, with little waste.
Updated valves and nozzles put the water only where your property needs it. Rain sensors know when nature has already watered, so your system doesn't have to turn on. Drip irrigation delivers water to your plants' roots without wasting unneeded spray.
Don't forget regular irrigation system checkups. Experts will look for clogged water lines, broken sprinkler heads and any other issues that waste precious water.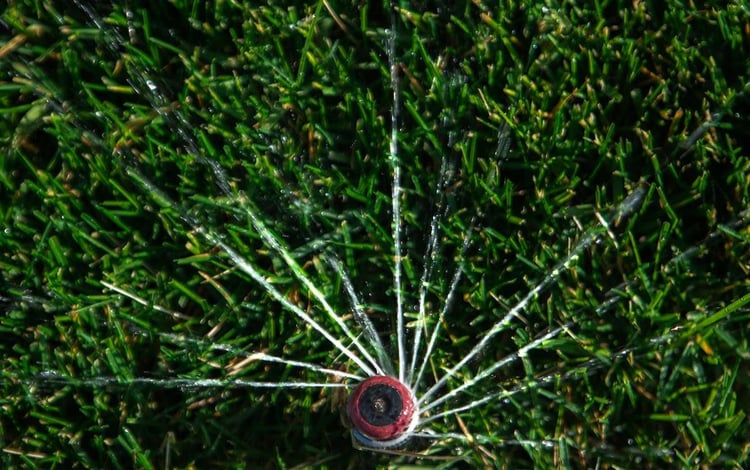 Design With Planting Beds
Design your landscape with trees and plant material in planting beds instead of planted in the lawn. This reduces damage to plants and speeds up mowing, as crews don't have to navigate around them.
Use Native Plants
Native plants automatically love where they're planted, because, as they say, they're from around here. That means they're tough,
and less likely to succumb to diseases and pests.
Once they're established, you'll find native plants usually need less water than non-natives. Fewer pesticides, too.
And, good news: there are some real beauties native to Idaho.
Autumn Brilliance serviceberry shows off pretty white flowers in the spring, then produces sweet, dark purple fruit that birds love. If you can beat the birds to the berries, they make great jam. Its dramatic fall color will wow you.
Aspen daisy, a perennial wildflower, blooms from June to September. Plant it in masses for a stunning effect.
Purple sage actually loves poor, sandy or rocky soil. It needs little maintenance and produces vivid purple flowers on a bushy plant that blooms several times during the summer.
Limit Plant Growth
The more shrub trimming crews have to do, the more it costs. Enter growth regulators, which slow down a plant's rate of growth. The result? Tidier plants and less trimming.
These regulators work by blocking the plant hormones that stimulate growth. Crews trim the shrubs, then spray on the growth regulator. Now, it won't need trimming or pruning as often.
If crews can eliminate 25 minutes of trimming each week, that really adds up over 28 visits a year.
Bonus: less trimming actually benefits a shrub. Every time you cut into a plant, it's more susceptible to pests and disease.
Talk with your contractor about the benefits of growth regulator in HOA landscaping.
Bundle Your Services
Let one company handle all your landscaping needs. You'll get a cleaner, better scheduled, better maintained property this way. And, it will cost you less. At Outback Landscape, we offer a flat rate contract for 7-12 months if you bundle services, making it easier to budget for your HOA.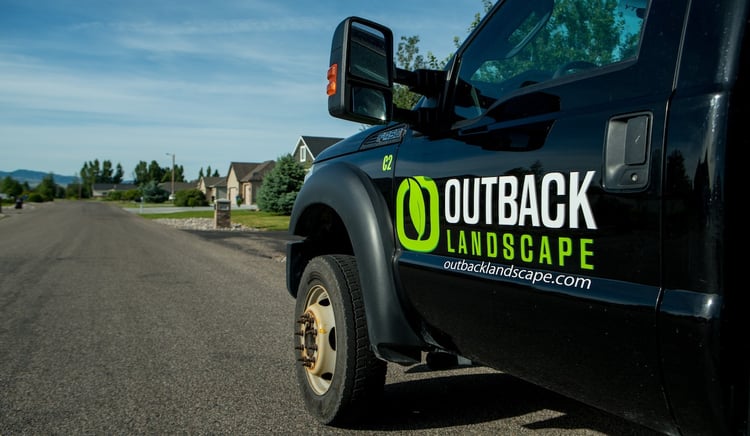 Trust Your

HOA Landscaping

To Outback




At Outback Landscape, we know how important it is to HOAs to have healthy, beautiful landscaping without busting the budget.

Our experts have lots of ideas on how to do that. We'd love to tell you more.

We offer landscape design, construction, maintenance, irrigation and lighting services to enhance your property and keep it safe.

We serve residential and commercial properties in Idaho Falls, Rexburg and Pocatello, Idaho, as well as Bonneville, Madison and Bannock counties.

Call us at 208-656-3220. Or fill out the contact form to schedule a no-obligation meeting with one of our team members.

We'd love to hear from you.