When it's time to hire a landscaping company for your Idaho Falls property, research is crucial.
Which company is best for you? Do they have the right experience? Good references? Do they offer all the services you need? How's their reputation?
Ultimately, you'll end up comparing companies.
Two Idaho Falls landscaping companies you may have heard of are Seasons West, Inc. and All American Yards, Inc.
We know both of these companies, and often join the bidding process with them on jobs in the area.
Let's take a look at these two companies, what they offer and what they're known for in their work around town.
Then we'll talk about how Outback Landscape compares.
Seasons West, Inc. Idaho Falls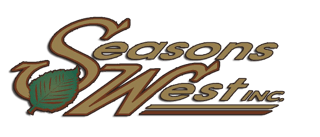 Servicing Idaho Falls for the past 20 years, Seasons West, Inc. works on a variety of hard and softscape projects.
Their services include irrigation, landscape lighting, water features, retaining walls and landscape design.
Seasons West provides services for residential and commercial properties.
Their crew leaders are Interlocking Concrete Paver Institute certified installers, and their work with hardscaping and pavers is top notch.
Seasons West is known for their construction work, and they've completed two high-profile commercial projects recently — Snake River Landing, a development of residential, office and retail space and Sand Creek Commons shopping center.
They're also known for accurate pricing. When you get a bid from them, you can trust it reflects what the job really costs.
They maintain a good relationship with developers and builders, and their clients tend to stick with them for years. A large portion of their business comes from word of mouth.
All American Yards, Inc. Idaho Falls
Similar in size to Seasons West, All American Yards does landscape construction and maintenance, but leans more toward maintenance.
Residential maintenance is one of their specialties.
A high-volume landscape company, All American Yards also does a lot of work with small retail establishments, such as banks and fast-food restaurants, as well as homeowner associations.
The owners have a combined 30 years of experience.
Outback Landscape
Owner Chase Coates was a teenager when he founded Outback Landscape, Inc., in 2003. Since then, he's built a successful landscaping business based on his creativity, his love of design and his mission to provide topnotch customer service.
A full-service maintenance, design, and landscape installation company serving Southeast Idaho and Wyoming, we install beautiful, functional landscapes, and take painstaking care of properties through all four seasons.
A Focus On Team And Structure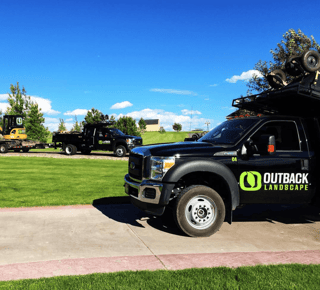 At Outback Landscape, we know a successful company starts with a focus on team and structure.
When you call our office, you won't get an answering machine and wonder when somebody will return your call. Someone is here to talk to you.
Each of our clients gets an account manager dedicated to their business. That doesn't always happen in a market this size. They regularly visit your site and work with crews to ensure the best quality service.
The Advantages Of Technology
Outback Landscape takes advantage of the latest technology to make sure we offer fast, efficient, hi-tech service, whether it's installing an irrigation system or handling snow and ice management.
Outback Landscape installed GPS tracking on all of our snow and ice management vehicles in 2010. GPS tracking and monitoring gives real-time data to snowplow drivers and the managers who manage them. This data helps them operate more quickly, safely and efficiently, and can prove exactly when and where they were on your property.
No hand figuring or spreadsheets when it comes to estimating bids. Our estimating systems are computerized, compiling complete and accurate pricing for all of our jobs. You know you're getting a fair, accurate bid.
Revolutionary Equipment
Outback was the first landscape maintenance company in the area to purchase the innovative Kage SnowFire Snow Plow System, which reduces plowing time by 25 to 50 percent.
The Kage system takes the advantages of a snow plow and a pusher box and combines them into one fast and seamless operation. Operators can backdrag with the plow normally, then grab the SnowKage box to push out their piles — without leaving the cab.
We're always looking at new technology and new equipment to make our services faster and more efficient.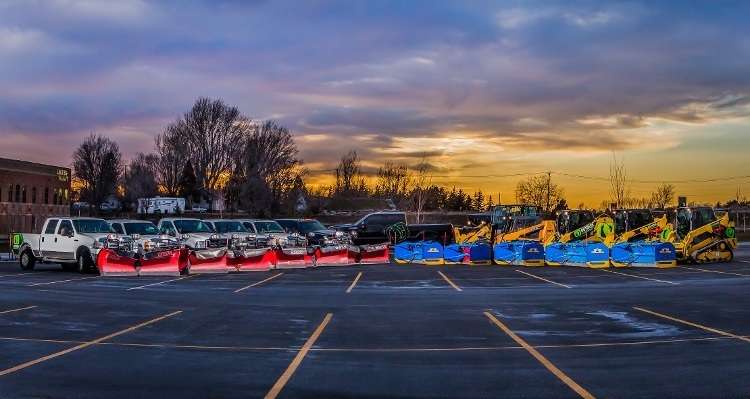 Friendly, Efficient Service
At Outback Landscape, we value our customer relationships above all else.
If you call us with a snow removal issue at 3 a.m., you don't leave a message that sits until morning. All of our voice mail messages go straight to our crew emails automatically. We're on top of your problem, right away.
If one of your Christmas lights goes out, chances are we'll be there by the end of the day to fix it.
We don't leave you waiting.
Compare, Then Choose Outback Landscape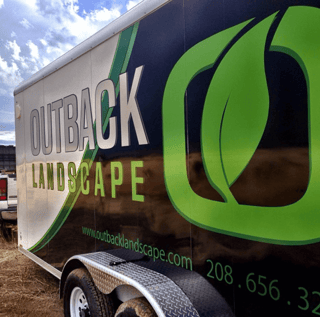 We're confident that Outback Landscape should be your first choice for all your residential or commercial landscape design and maintenance needs.
But don't just take our word for it. Check out testimonials from our customers. You can also see photos from our past projects in our online gallery.
We offer free estimates and proposals, along with a convenient way for our customers to pay their bills online.
We'd love to talk with you about your landscape ideas, needs and goals. We serve residential and commercial properties in Idaho Falls, Rexburg and Pocatello, Idaho, as well as Bonneville, Madison and Bannock counties.
Call us at 208-656-3220. Or fill out the contact form to schedule a no-obligation meeting with one of our team members.
We'd love to hear from you.