Here at Outback, we love getting our hands in the dirt, building patios brick by brick and feeling the sun on our faces.
It's why most of us got into this business in the first place.
But we love technology, too.
Landscape industry tech has exploded lately, and we use it every day.
"Advances in technology give us a lot more control and help us be more efficient," says Outback owner Chase Coates.
Here's how:
Service Autopilot Keeps Us Running Smoothly
We use Service Autopilot field service software to streamline our operations, from scheduling and routing to keeping track of customers' needs and account details.
It directs all job notes to our team members' cell phones. They have instant access to all the details of your property, all the time.
No worries about losing paper notes and logs.
That means speedy, organized, quality service for you.
Quality Care Audits, Right To Your Phone
We spend a lot of time making sure you're getting the best possible landscaping service.
We visit and re-visit, looking over every detail with an eagle eye.
As we make notes, check off lists and take photos of our crews' work, technology allows all those notes to go directly to our account managers, who can quickly address any issues.
You get these notes, too, so you're always up to speed on the work we do to make your property look great.
GPS On Our Trucks
With GPS tracking and monitoring on all of our trucks, we know where our team members are, all the time.
"If a customer has an issue, a leak, an emergency, we can dispatch whoever is closest to that client so we can take care of it quickly," Coates says.
Call our office, where our team members will know exactly who is closest to you so they can send them your way — fast.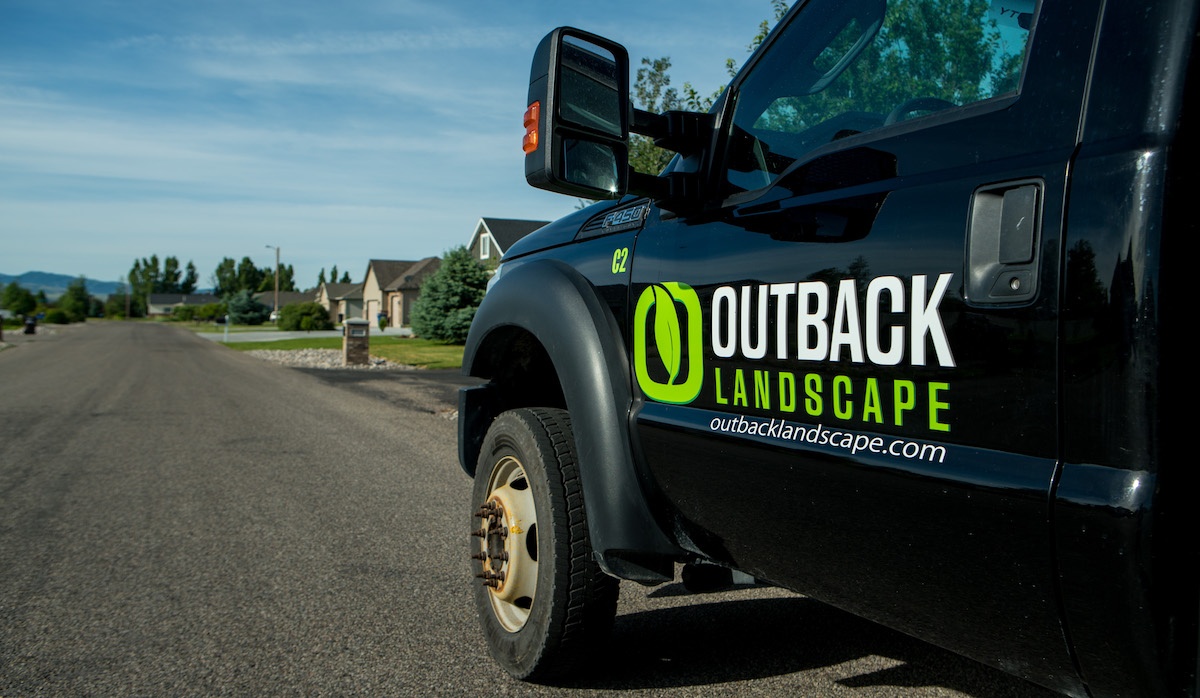 Our GPS tracking and monitoring also gives real-time data to our snowplow drivers and the managers who manage them. This data helps them operate more quickly, safely and efficiently, but there's more.
If someone is injured and says they slipped on the ice on your property, can you prove you had a snow and ice removal company clear your lot and walkways?
You can, if you're our customer. We'll have proof of exactly when and where we were on your property. And that GPS reporting is admissible in court.
Our GPS tracking lets managers know exactly how much time is spent on each job, how much snow has been removed, exactly where de-icer has been applied. That means precise and accurate invoices for you.
All of these benefits give you, the customer, an extra layer of peace of mind
The Luxor Controller: Light Up Your Night
Here's a fun one. Create your own custom outdoor lighting designs with the ease of your smart phone with the Luxor Controller from FXLuminaire.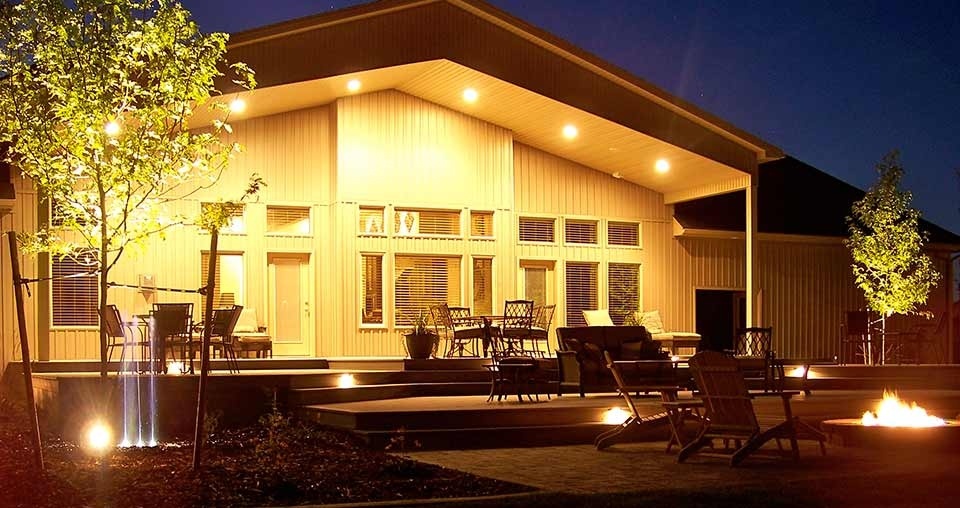 Luxor combines zoning, dimming, and color capabilities that let you create unlimited creative lighting designs on your patio, by your pool and at your outdoor dining room.
Zoning allows lights to be programmed into preset groups. Dimming lets you lower or raise the lights to fit the mood. Choose from a spectrum of 30,000 vibrant color possibilities.
We'll help you create a resort, in your own backyard.
Smart Irrigation Controllers: They're Super Brainy
Irrigation has come a long way since you had to dash out onto your lawn in your robe to move the sprinkler.
Hunter's Hydrawise allows you to view, manage, and monitor your irrigation controller from your phone, tablet, or computer at your convenience.
Set up, monitor and adjust your sprinkler system from anywhere, anytime.
Remember when you had to run to the garage or the side yard to turn your system on or off?
That's so yesterday. Just use your smart phone.
Set up customized zones, adding your yard's exact sun exposure, plants and soil types.
Your smart irrigation system is brainy enough to automatically calculate watering cycles to deliver just the right amount of water.
And no more realizing your sprinklers are chugging away during a rainstorm. Smart irrigation systems reference local weather stations to automatically adjust your watering schedule based on the latest local forecasts.
Here's a great extra perk: you can give us remote access, too, so we can fix lots of irrigation problems from our office.
No need to leave work to meet us at your house. We can just send an irrigation tech to handle it.
When we spend less time, you spend less money.
Smart Notifications Keep Us Posted
Smart irrigation systems also tell us when something goes wrong.
If a part breaks or a zone doesn't start up, we receive a notification. Faulty wiring? It lets us know — and in exactly what zone. Then, our irrigation techs can jump right on it — before your landscape dries out.
Go High-Tech With Outback
We pride ourselves on keeping up with the latest landscaping technology — which means our customers benefit, too.
We'd love to show you more about how technology is part of your landscape's care.
Located in Idaho Falls, Idaho, we serve residential and commercial properties in Idaho Falls, Rexburg and Pocatello, Idaho, as well as Bonneville, Madison and Bannock counties.
Contact Outback Landscape at 208-656-3220, or fill out the contact form to schedule an onsite consultation.
We'd love to hear from you.