Remember when your patio looked so pretty? Smooth, clean and weed-free?
What the heck happened?
Now it's a jungle out there, with weeds and grass sprouting between the pavers like a primeval forest.
How to keep weeds from growing between pavers? How to get rid of grass between paving stones?
Is there a way to prevent them from sprouting in the first place?
We have your weed-free patio answers, step by step.
Step 1: Grab Your Screwdriver
That's right. A flat-topped screwdriver works great to pop pesky weeds between pavers out by the roots. If you just grab a weed by the stem, you might get the top part of the weed, but the roots will remain. That weed will grow back faster than you can say "Roundup."
Which brings us to....
Step 2: Reach For The Roundup
This spray-on weed killer kills existing weeds and keeps new ones from sprouting for up to a year. It's a great way to keep weeds from growing between pavers.
Step 3: Chemical-Free Options
Want to go chemical-free? Pour white vinegar or boiling water over the weeds and grass growing between pavers to knock them out.
Step 4: Fill and Seal the Pavers
Now that you've removed all the weeds between the pavers, it's time to keep them from coming back.
Your best defense: sealer. You can do it yourself, but this is one of those jobs best left to the pros. It's a two-person job, you need protective equipment, and there are pro tips to make sure the sealer doesn't flake off, discolor or seal in dirt and grime.
Before applying sealant, you need to re-fill the spaces between pavers with sand.
Sealant also protects your patio stones from stains and protects the color from fading.
Step 5: If You're Planning A New Patio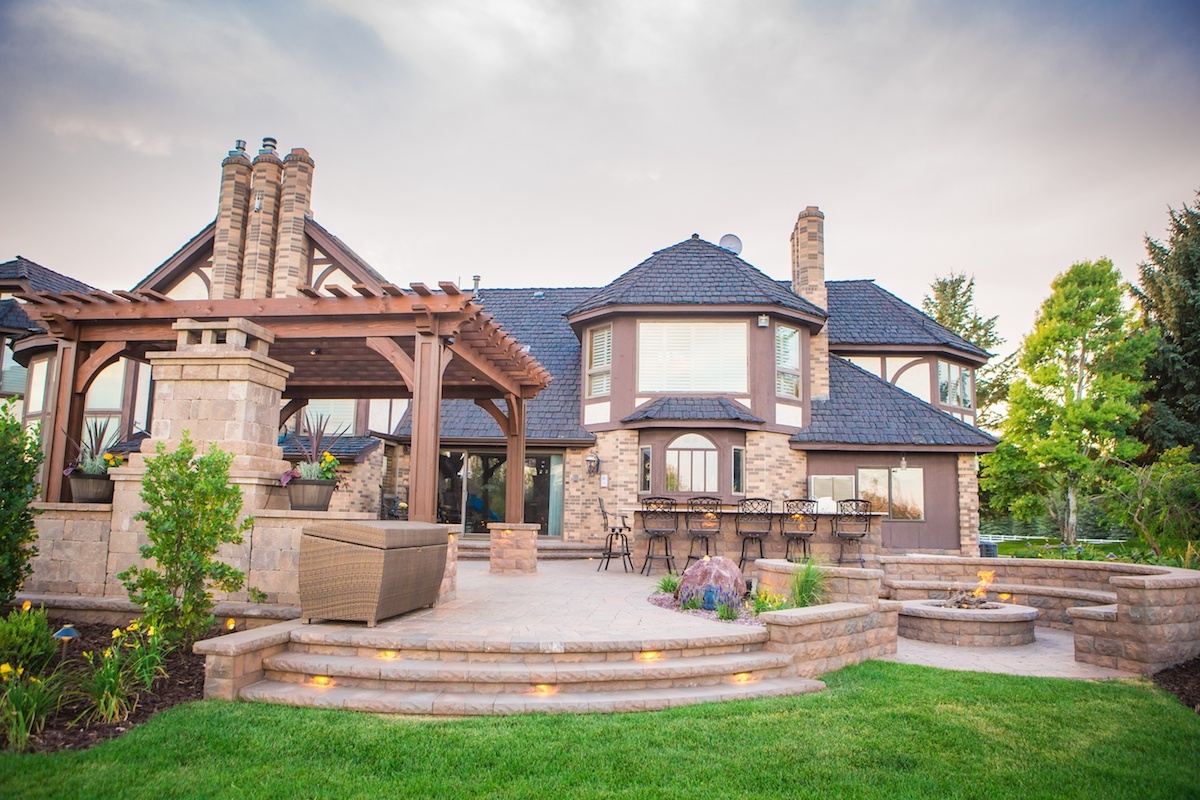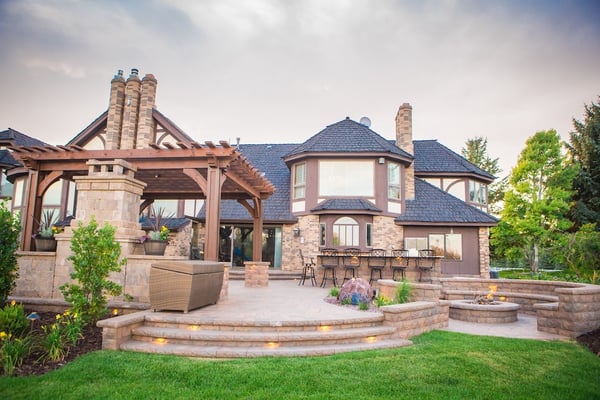 If you'll be installing a new patio, you have a couple choices to keep weeds at bay.
You can choose to fill the cracks between pavers with a polymer sand. This filler, once wet with a hose, turns hard, almost like mortar. It will make it tougher for weeds to take root.
Or, plan to seal the patio once it's complete. If you choose this route, don't use polymer sand. Choose regular crushed sand, so the sealant can seep way down into the sand.
The polymer sand is too hard and won't allow the sealant to penetrate.
Here at Outback, we recommend sealing your patio. You can choose a matte finish sealer or a glossy variety that will look shiny and wet.
Step 6: Keep On Sealing
We recommend sealing your paver patio at least every two or three years. Do it every year if you really want a nice, weed-free surface.
Regular sealing will keep those determined weed seeds from taking hold between your pavers.
Trust Your Patio Needs to Outback
How to keep weeds from growing between pavers?
The best-looking patios begin with expert installation.
Here at Outback Landscape, we have the skills, tools and knowledge to design and install patios that stand the test of time — and stand up to tenacious weeds.
If weeds sneak through — and the pesky things do — we can remove them, so you can go back to enjoying your weed-free patio.
Located in Idaho Falls, Idaho, we serve residential and commercial properties in Idaho Falls, Rexburg and Pocatello, Idaho, as well as Bonneville, Madison and Bannock counties.
Contact Outback Landscape at 208-656-3220, or fill out the contact form to schedule an onsite consultation.
We'd love to hear from you.