Love a great-looking yard, but hate yard work?
We get it.
Not everybody loves spending weekends weeding, mowing, watering and tidying up flower beds.
It sure is nice to relax in a nice-looking yard, though.
Stick with us — we have low-maintenance landscaping ideas that will give you the great-looking yard you crave, without the work that makes you crabby.
1. Install a Patio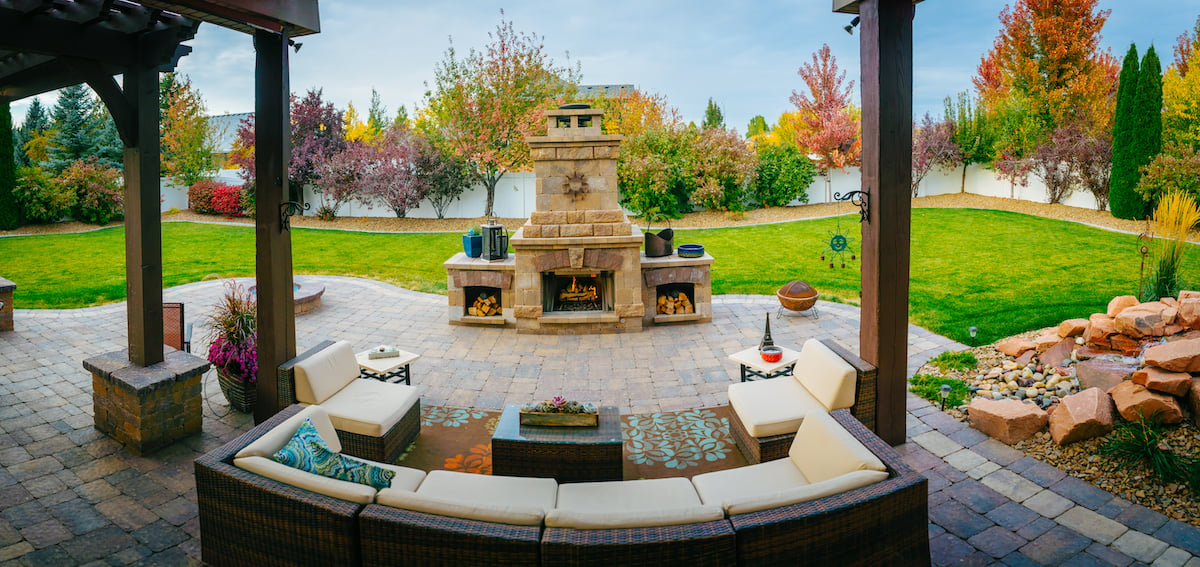 Grass needs mowing and watering, flower beds need weeding, but hardscape is practically maintenance free. Just seal the pavers every couple years to deter weeds.
Plus, it really extends the use of your yard.
Relax on weekend mornings on a pretty paver patio. Stroll through your garden on a winding stone path. Add a retaining wall that adds structure to your garden — and extra seating.
The more hardscape you add, the less work you'll face.
2. Plant Ground Covers
Ground covers are great for low-maintenance landscaping. They are less fussy than lawn and pack a great textural punch in your landscaping.
They grow quickly, and here's the great news — they choke out weeds as they spread. No weeding for you!
Creeping phlox is a stunner, spreading to form a loose mat brimming with showy lavender, pink or white flowers.
And it even likes dry soil.
Same with red creeping thyme, which is quick growing, heat-tolerant and deer-resistant.
Dragon's blood sedum thrives in full or partial sun, only needs occasional water and its green leaves tinged with purplish red turn entirely red by fall. Plus, it has a cool name that's fun to tell people when they ask about it.
3. Use Mulch
We can't say enough good things about mulch. We love the stuff.
Mulch is a key part of low-maintenance landscaping.
It conserves water, by holding in your soil's moisture so you need less irrigation. It keeps rain from washing away your soil.
And here's a biggie: It discourages weeds from popping up, keeping everything dark so the weed seeds can't sprout.
While shredded bark is the king of mulch, it's not the best low-maintenance choice here in Idaho.
Shredded bark mulch can blow away if you have windy conditions on your property. And it doesn't last forever. You have to replace it every couple seasons.
But rock mulch stays put. So you don't have to reapply it every season or two.
4. Opt For Native Plants
Native plants are one of the hottest landscaping trends right now for a lot of reasons.
They're sturdy, drought-tolerant, and are happy just to be there.
That means low-maintenance landscaping for you.
Here in Idaho, we have some real beauties, too.
Columbine will wow you with its delicate red and yellow bell-like flowers that hummingbirds and other pollinators love.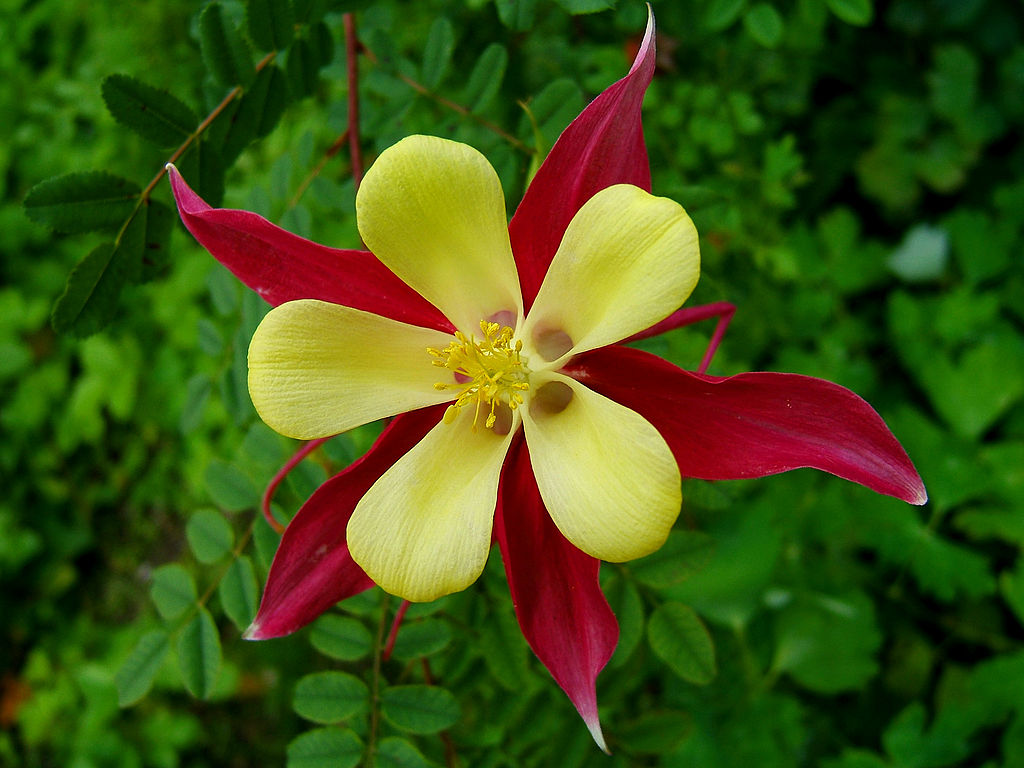 Scotch bluebell is as pretty as it sounds, with clusters of bright blue bell-shaped flowers on a compact plant that will happily spread. And it blooms for a solid four to six weeks.
Native, low-maintenance shrubs include Oregon grape, a low shrub with glossy, holly-like leaves, yellow flowers in late spring and attractive dark blue berries.
Ninebark is a great medium-sized shrub that will show off clusters of pretty white flowers in late spring, light rose fall color and is drought tolerant.
The list goes on. We'd love to show you more.
5. Install Automated Irrigation
One of the best low-maintenance landscaping moves you can make is installing automatic irrigation.
These days, smart irrigation systems do everything for you — while keeping your lawn and plants well-watered and healthy.
An irrigation system lets you schedule watering intervals and set timers to ensure proper and strategic watering. So you get thorough, even and correct irrigation throughout your property.
Smart irrigation controls use local weather and landscape conditions to tailor watering schedules to actual conditions in your landscape. You don't have to do a thing.
And there's no wasted water, so you don't just save time — you save money.
6. Choose Plants That Aren't Fussy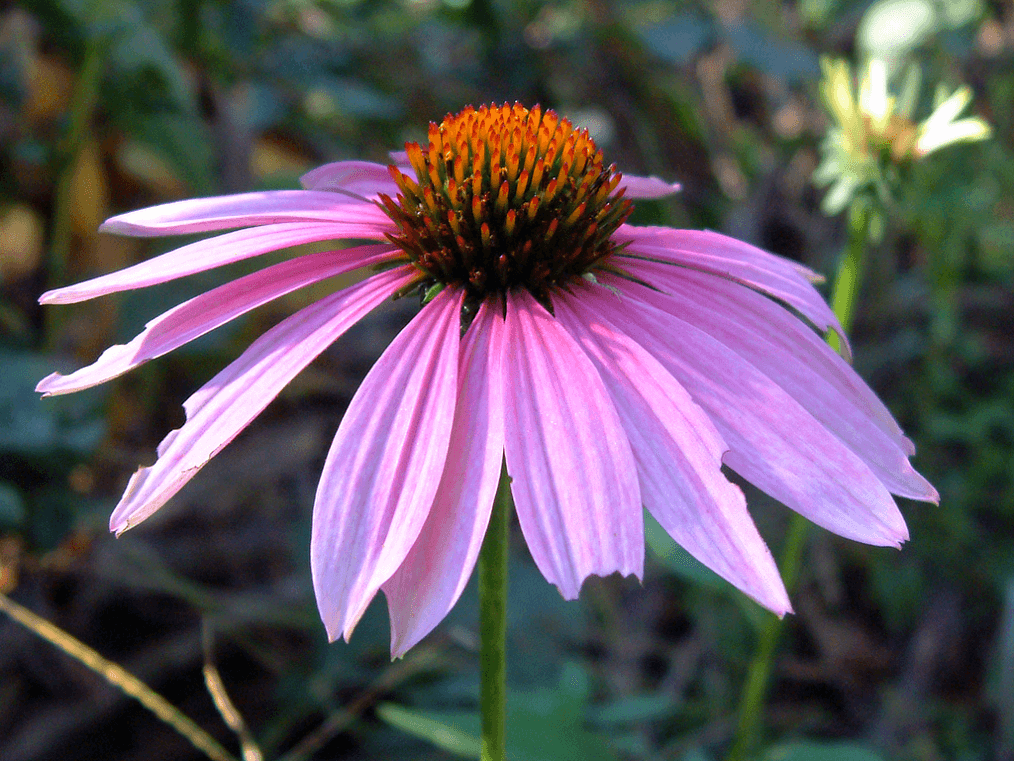 Some plants ask a lot from you. They need deadheading. They attract pests. They're prone to diseases.
Don't plant these garden divas.
Instead, stick to plants that are happy just to be in your yard.
Some of our favorite low-maintenance plants are:
Coneflower - The ultimate easy-going plant, they thrive in full sun as well as partial shade; attract birds, bees and butterflies; and come in a host of colors, from purple or pink to white, yellow and orange.


Sedum - This sturdy garden favorite has thick, succulent leaves and clusters of star-shaped flowers. There are lots of varieties, from low–growing sedum great for ground covers to taller varieties for the back of a border.


Daylily- Daylilies can tolerate flooding or drought. Their trumpet-shaped flowers come in just about every color. They're happy in full sun or partial shade. One maintenance issue: they need to be divided every few years, but it's a simple task and you'll make your friends happy if you share.
Leave The Work To Outback
Here at Outback Landscape, we love yard maintenance. We're happy to do your mowing, weeding, mulching and tidying up.
But we're also experts at designing and installing low maintenance landscape designs that will make your yard look great, without a lot of fuss.
Located in Idaho Falls, Idaho, we serve residential and commercial properties in Idaho Falls, Rexburg and Pocatello, Idaho, as well as Bonneville, Madison and Bannock counties.
Contact Outback Landscape at 208-656-3220, or fill out our contact form to schedule a consultation.
We'd love to hear from you.
Image sources: columbine, coneflower