Do you find yourself longingly staring at the ground when you walk? Or, are you always the first to point out a stunning walkway or patio as you drive by? Those are just some of the symptoms that you need some hardscaping at your home.
Luckily, there's a cure: paver stones. And there's plenty of ways to incorporate them into your outdoor space.
Maybe you go with a patio that can withstand foot traffic from dinner parties, a driveway that complements your other structures or walkways that will look good for years to come. Concrete paver stones are up for all of those challenges, so it's just a matter of picking the look you want and making sure it fits in your budget.
Here are five things to consider when figuring out how much it will cost to install concrete pavers.
How Much Do Paver Stones Cost
?
One of the first questions we get asked with any type of project is how much it will cost. And that's fair: You want to make sure your dream landscape won't break the bank.
Most pavers range from $3.30 to $6.50 per square foot (not including installation costs).
The exact cost will depend on the quality, type and even color of the paver you choose.
Where You Install Pavers Matters
Do you want a paver patio installed, or are you going to use the pavers to create a stunning driveway? The type of project you're using the paver stones for will affect the price.
For example, the installation cost for a large driveway will be $9 to $10 per square foot. Installing a driveway is faster than some other hardscape projects, so paving a large area brings some economy of scale.
However, there are some paver stones designed for driveways and high-traffic areas that cost slightly more because they are a little thicker to meet testing standards for these areas.
Detailed Designs Cost More
The most expensive and time-consuming part of a paver project is the cutting and detail work.
So, if you want detailed designs such as mosaics or other patterns that require a lot of cutting, it will cost more.
It can cost $16 to $20 per square foot to install more detailed areas with cuts, like what's found on sidewalks and landings.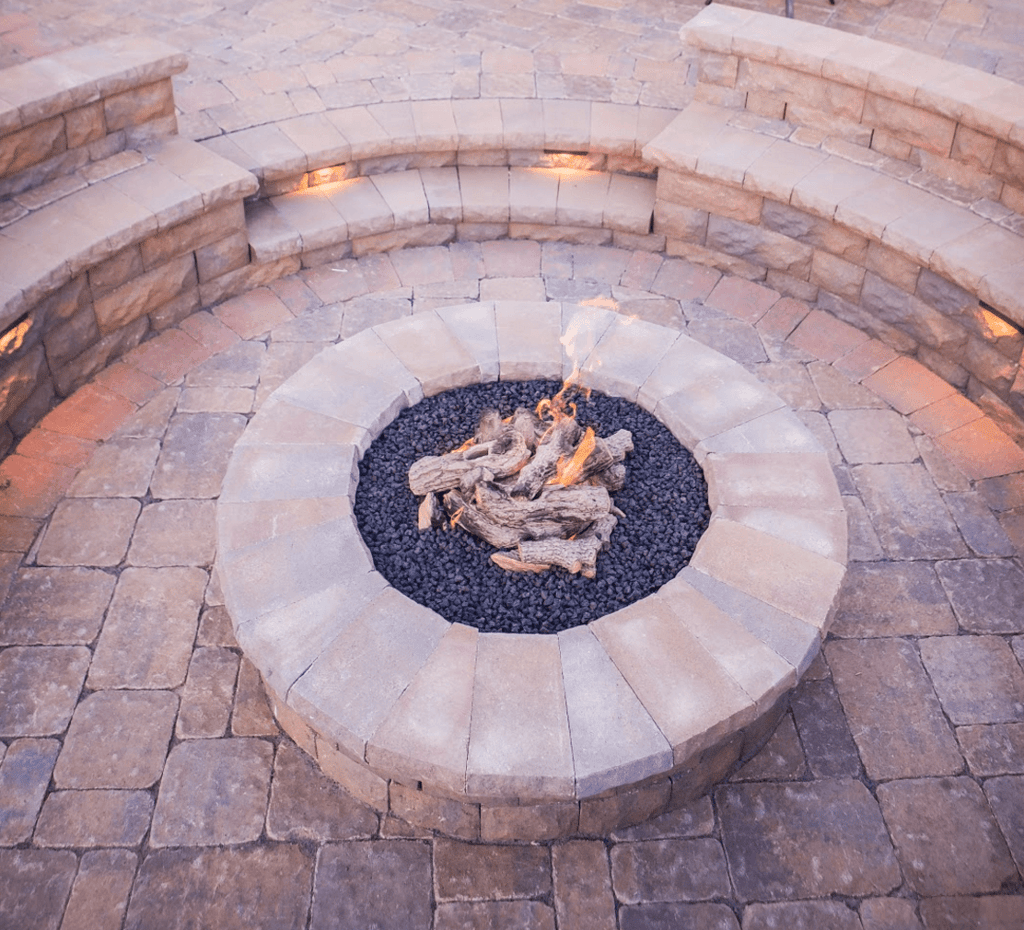 Don't Forget Maintenance Costs
Your pavers are going to get normal wear and tear from use and weather, so be sure to take care of them with regular maintenance.
Depending on the amount of foot traffic it receives, your pavers will need to be cleaned and resealed every two to three years. It costs about $0.75 to $1 per square foot, including cleaning and sealing by a professional.
Who You Hire Affects The Price Now (And Later)
No two landscape contractors are the same, and the same is true for their prices.
A certified contractor with an experienced team of installers (who receive competitive benefits), full-coverage insurance, professional equipment and uses high-quality materials will be more qualified to handle your project — and they will also cost more than someone who doesn't have those things.
So, it will cost you more upfront to hire an experienced landscape contractor than it would someone without all of those qualifications. But, it can save you money in the long run.
You could actually end up paying more for your paver work if you go with the low-ball bidder. You'll have to pay someone else to come in and cleanup their sloppy work — or even redo it completely if your pavers aren't level or weren't correctly installed. You really do get what you pay for.
Be smart with your money and hire a professional landscape contractor who knows what they are doing.
Ready to start enjoy your paver project? Contact us to get your free paver quote!