Hey, the future is now.
There are gizmos on the market this very minute that will make your landscaping more tech savvy than you are. That's not saying much?
Don't worry. This stuff is easy.
And if you can't figure it out, the experts here at Outback Landscape know all about it.
We love this stuff.
Here are some landscape automation features we think you'll love, too.
Why wait until the future? Nab these gadgets now — or send your robot assistant over to pick them up.
The Luxor Controller
Create your own custom outdoor lighting designs with the ease of your smart phone with the Luxor Controller from FXLuminaire. Luxor combines zoning, dimming, and color capabilities that let you create unlimited creative lighting designs on your patio, by your pool and at your outdoor dining room.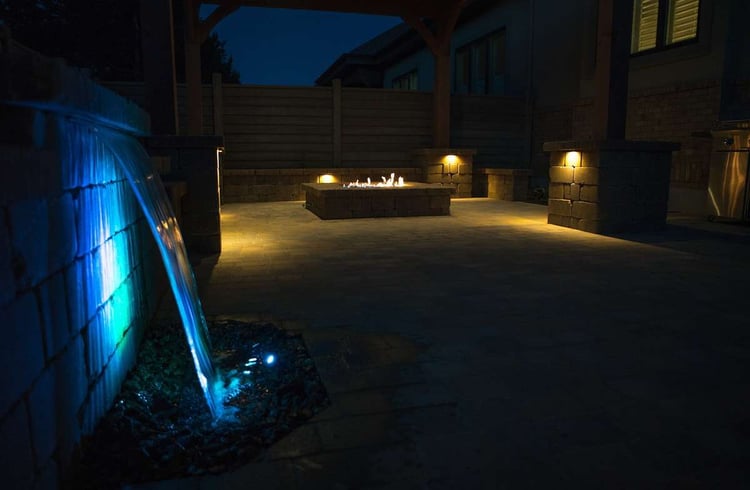 Zoning allows lights to be programmed into preset groups. Dimming lets you lower or raise the lights to fit the mood. Choose from a spectrum of 30,000 vibrant color possibilities. It's like a resort, in your own backyard.
The iDevices Outdoor Switch
Ask Siri to turn on your patio lighting as you pull in the driveway. Turn your outdoor holiday lights off from bed. Or schedule them to turn off after you're asleep.
The iDevices Outdoor Switch lets you control, monitor, and schedule lighting and other outdoor electronics using your iPhone, iPad, or iPod touch.
Just plug in the switch, download the app and you're in. It connects to the free iDevices app, a smart-home device integration app that connects HomeKit compatible products in one place.
The switch is designed to plug in outside, so it's rain tight and weatherproof. It has a dual outlet, so you can control two different electronics at once.
There are extra perks, too — keep track of how much power your electronics are using. Create customized scenes in the app to control multiple products with a single command.
The Outdoor Switch responds to Siri, letting you control your devices using just your voice.
Irrigation Controllers So Smart, It's Spooky
There's no excuse anymore to not water your lawn. These day, it's actually fun.
Hunter's Hydrawise allows you to view, manage, and monitor your irrigation controller from your phone, tablet, or computer at your convenience. Set up, monitor and adjust your sprinkler system from anywhere, anytime.
Remember when you had to run to the garage or the side yard to turn your system on or off? Was that just this morning?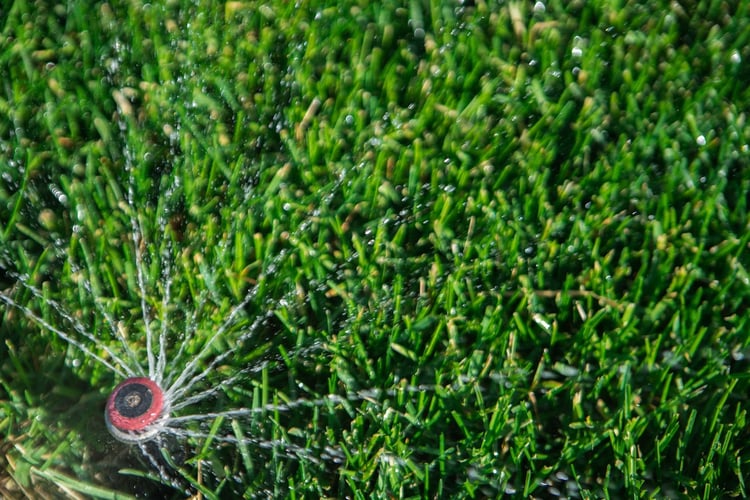 No more. Just use your smart phone.
Set up customized zones, adding your yard's exact sun exposure, plants and soil types.
Your smart irrigation system is brainy enough to automatically calculate watering cycles to deliver just the right amount of water.
And no more realizing your sprinklers are chugging away during a rainstorm. Smart irrigation systems reference local weather stations to automatically adjust your watering schedule based on the latest local forecasts.
This Tech Helps Us Help You
We love it when our customers take advantage of the latest landscape automation. It helps us give you the best possible service, because we can control or reprogram your irrigation system from anywhere.
Smart controller automatic notifications keep us in the know about your residential or commercial irrigation system, which means we can react quickly to any issues,
If a part breaks or a zone doesn't start up, we receive a notification. Faulty wiring? It lets us know — and in exactly what zone. Then, our irrigation techs can jump right on it — before your landscape dries out.
Get The Latest

Landscape Automation

With Outback




The latest landscape automation makes your life easier. Why not take advantage of it?

We'd love to tell you more.

We serve residential and commercial properties in Idaho Falls, Rexburg and Pocatello, Idaho, as well as Bonneville, Madison and Bannock counties.

Call us at 208-656-3220. Or fill out the contact form to schedule a no-obligation meeting with one of our team members.

We'd love to hear from you.