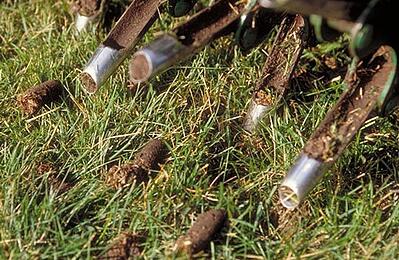 There are many reasons to aerate a lawn.
Over time soil naturally compacts and restricts the exchange of air,water, and nutrients with the root system of your lawn.
Lawn aeration takes small plugs out of your lawn to help loosen the soil and allow it to breathe easier.
Lawn aeration can be beneficial annually on most lawns and twice annually if you have many slops, hills, or if your soil has a lot of clay in it and doesn't drain well.