When you're choosing a commercial landscape contractor, you should have a lot of questions. Pretend you're an investigative reporter and dive in: How long have you been in business?
What kinds of insurance do you have? How will you communicate with me — and how often?
You get the idea.
Hiring a company to keep your property looking its best is important. So get all your answers before signing a contract.
Not sure what to ask?
Here are some key questions to ask your potential commercial landscape contractor in Idaho Falls — and the answers you want to hear.
How Long Have You Been In Business?
Why ask this: Experience matters. You want a company that has worked with other businesses of your size and scope and handled all the issues that come with maintaining a commercial property. You don't want to be the business they practice on.
The answer you want to hear: At least five years. That's enough time to work out the bugs and become skilled in the specific needs of a commercial property.
What Kind Of Insurance Do You Have?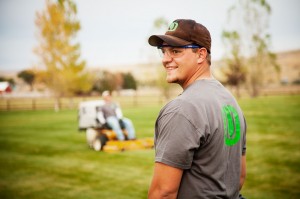 Why ask this: If a company doesn't have the proper coverage and one of their employees is injured on your property, you will be responsible.
The answer you want to hear: The company should have workers' compensation and liability insurance. Their coverage information should be included in your contract, so check to make sure it's there.
You should request a certificate of insurance (COI) from the landscaper. These are easy for the insurance agent to prepare and show the detailed amounts of coverage the company has.
Be extra vigilant about this. Ask to see proof of workers' compensation and general liability insurance before you invite the landscape company to bid.
Do You Work With Subcontractors?
Why ask this: You want to know who is on your property. When your landscape maintenance company uses a lot of different subcontractors, it's harder to hold people responsible. You have enough to do as a commercial property manager — you don't want to have to keep track of a flock of different workers.
Also, subcontractors don't work for the company, so if you have questions or concerns, you may not get a quick, reliable answer.
The answer you want to hear: All of our crews are employed by us. They're invested in our company and take pride in and responsibility for their work.
How — And How Often — Do You Communicate?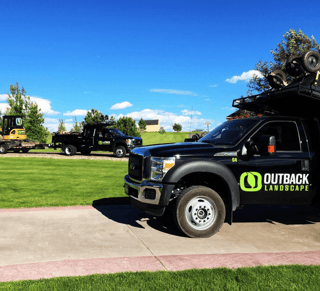 Why ask this: Communication is key. You have a full plate, so you need to know your maintenance company will keep you up to date on what services will be performed when. And when you have a question or concern, you need to know you'll get a prompt, reliable response.
The answer you want to hear: We're here for you.
When you call a company's office, you don't want to get an answering machine and wonder when somebody will return your call. You want to talk to a real person, right away.

Choose a company who assigns a dedicated account manager to you, who will regularly visit your site — in addition to regular phone calls — and work with crews to ensure the best quality service.
Can You Provide References?

Why ask this: A reputable company that does quality work should be eager for you to talk to their customers. This is your chance to talk to current clients to find out what they really think of your potential commercial landscaper.
The answer you want to hear: You bet.
Once you have a list of references to contact, ask plenty of questions:
Is their commercial landscape contractor reliable?

Do they do what they say they will, when they say they will?

Are they available to talk when you need them?

Take a look at their property. Does it meet your high standards for appearance?
Are You Full Service Or Maintenance Only?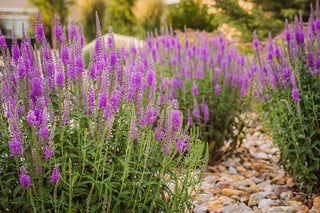 Why ask this: Your commercial property has a host of needs, including lawn care and landscape maintenance. But other needs arise, too. You may want property enhancements, like hardscape or water features. When winter comes, you'll need snow and ice management.
The answer you want to hear: Full service.
When one full-service company takes care of your property — from spring fertilizing to fall clean-up to annual color plantings to snow removal — they get to know your property inside and out. They'll know exactly what it needs at what time and they'll notice potential problems before they get out of control.
And when you need something, you have just one vendor to call.
What Sets Your Company Apart From Others?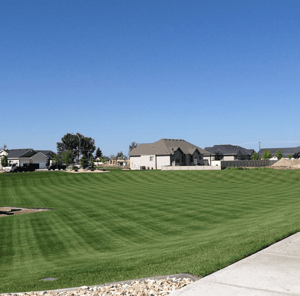 Why ask this: A commercial landscape company should have a whole list of reasons why they're the best. If they can't tell you what sets them apart, who can?
The answer you want to hear: Lots of things.
Frequent communication. Use of state-of-the-art equipment and technology. Friendly, efficient service. Their list should go on.
Ask Us Anything
At Outback Landscape, we're ready for any question you throw our way. We can't wait to tell you why we're your best choice for commercial landscape services in Idaho Falls.
We can do more than just keep your property well maintained year round. We also offer construction and landscape design, landscape enhancements, snow and ice management and irrigation management.
A full-service maintenance, design, and landscape installation company serving Southeast Idaho and Wyoming, we install beautiful, functional landscapes, and take painstaking care of properties through all four seasons.
And we value our customer relationships above all else.
Compare, Then Choose Outback Landscape
We're confident that once we answer all your questions, Outback Landscape will be your first choice for all your residential or commercial landscape design and maintenance needs.
But don't just take our word for it. Check out testimonials from our customers. You can also see photos from our past projects in our online gallery.
We offer free estimates and proposals, along with a convenient way for our customers to pay their bills online.
We'd love to talk with you about your landscape ideas, needs and goals. We serve residential and commercial properties in Idaho Falls, Rexburg and Pocatello, Idaho, as well as Bonneville, Madison and Bannock counties.
Call us at 208-656-3220. Or fill out the contact form to schedule a no-obligation meeting with one of our team members.
We'd love to hear from you.