You have a lot of choices when it comes to finding a landscape designer for your next project — and we think that's a good thing.
That allows you to compare designers and proposals to see which one is the right fit for you.
Need help narrowing down your search? Here are tips on how to pick the best landscape design company for your Idaho Falls landscape.
Know What You Want
Before you reach out to any landscape designers about your project, you need to first know what you need. Designers will expect you to know some basic information, and it will help you on your search.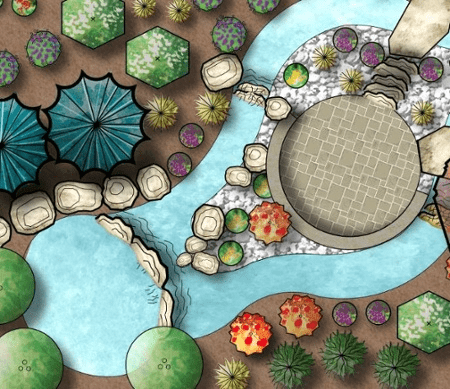 One of the main things to know is your budget: That's one of the first questions a designer will ask. Everything from the size of the project to the materials used will be tied to your budget.
You also need to figure out what type of timeline you expect — and reach out to a designer well before then. It can take a few weeks to nail down a final design and then a few more to start a project, depending on the installation team's availability and weather conditions.
As you try to figure out exactly what you want, be sure to keep realistic expectations. For example, if you have a small landscape, installing a huge water feature with natural boulders might not make sense. But, a landscape designer can help you figure out what will work for your site.
One great way to gather ideas to show your designer is to put together an ideabook on Houzz.com. You can save photos of houses and yards you like into an ideabook and share this with your designer. That helps them get an idea of the style and look you are trying to achieve with your project and helps save a lot of time.
Do Your Homework
With an idea of what you want, start looking for a local landscape designer with a good reputation.
Talk with friends and coworkers who have had work done at their house and see who they used — and if they would recommend them. You can also search online to view past project and design photos, along with reviews.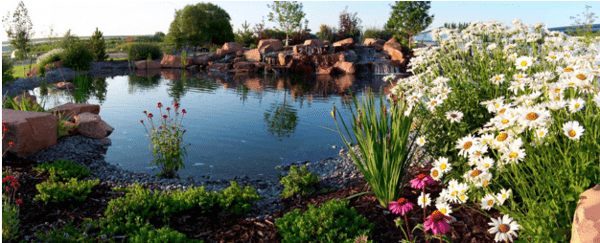 Look for a designer who is a part of industry associations, has years of experience and has done work similar to what you want.
5 Must-Ask Designer Questions
One of the best ways to get information about the designer is by asking them questions, either on the phone, through email or face-to-face. Plus, that will help you get a better feel for how it would be to work with them. You want a designer with good communication skills.
Here are five questions you should ask landscape designers to help you decide which is best:
How much will my project cost to design?

How do you charge for your services (ex. hourly, set rate, etc.)?

How many revisions will you make before charging an additional fee?

How can I view the finished design (ex. digitally from home, in their office, etc.)?

Do you work in-house with an installation company who can implement the design?
You should gather as much information as you can about the designer and the company they work with before you hire them. (You can also use these five ways to plan for your meeting with a landscape designer to better prepare.)
Find a Landscape Design Professional in Idaho Falls
You can enhance and transform your landscape with the right landscape designer and installation team.
At Outback Landscape, we have in-house landscape designers and landscape architects who can bring your ideas to life with drawings and designs. During your initial meeting with our designers, you can share your expectations, scope of the project, time frame for completion and budget.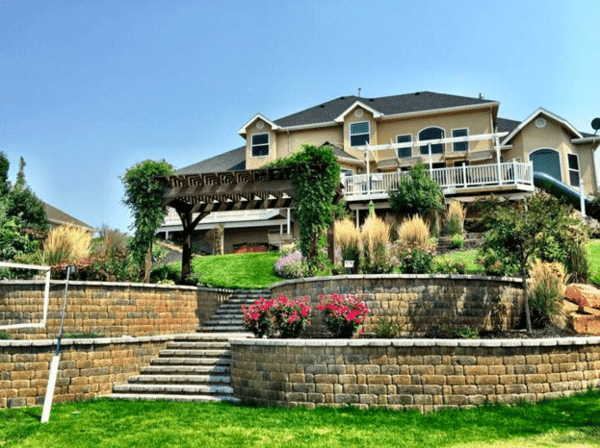 They'll take that information to create a full-scale 2D or 3D drawing if needed, along with a list of plants and materials. We'll also show you samples of the materials so you can get a real feel for the space.
We charge for our landscape design services — you're working with experts, and that's worth something — and our design services start at $500. It's much cheaper to make changes on paper before the work starts: Trust us. We would love to work with you to transform your landscape.
Outback Landscape is located in Rexburg, Idaho, and services residential and commercial properties in Rexburg, Pocatello and Idaho Falls — along with Bonneville and Bannock counties.
Contact us at 208-656-3220 or online to talk with our experienced team about creating a landscape design for your property.