Choosing the right commercial landscaping company to maintain your commercial property is a big deal.
You know that when customers approach your business, it only takes a few seconds for that important first impression.
There's a lot at stake here. You want the best.
How to choose?
Here are some key things to look for when choosing a company to do commercial landscaping in Idaho Falls:
Good Communication
When you call a prospective landscape maintenance company with questions, you should get a prompt reply. If they don't reply promptly to a prospective customer, what happens when you try to contact them later about a problem?
References, References, References
A reputable company that does quality work should be eager for you to talk to their customers. This is your chance to talk to current clients to find out what they really think of your potential commercial landscaper. Ask plenty of questions:
Is their commercial landscape contractor reliable?
Do they do what they say they will, when they say they will?
Are they available to talk when you need them?
Take a look at their property. Does it meet your high standards for appearance?
Great Photos Of Their Work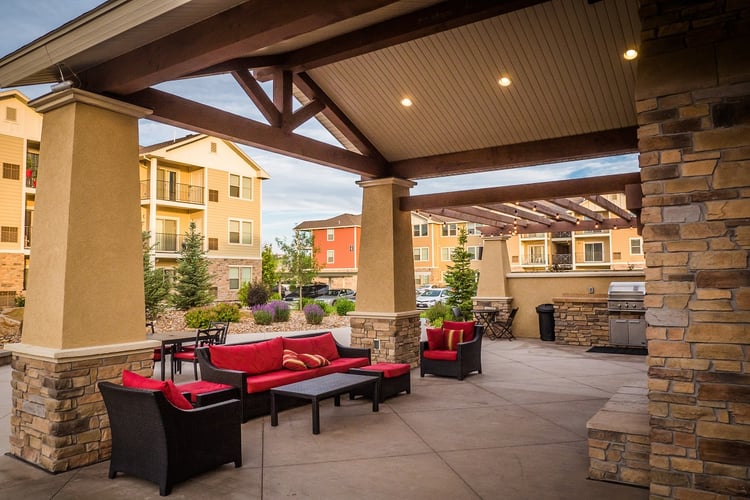 A quality company should have lots of photos that show examples of the landscapes they design and maintain. It's one of the best ways to show off their impressive work. Make sure the photos they show are of their own work.
Proof Of Insurance
This is especially important. If your contractor isn't properly insured, you could be held accountable if a landscaper gets injured on your grounds.
Ask to see proof of workers' compensation and general liability insurance before you invite the landscape company to bid.
Contractors with liability insurance will cover any property damage or injuries incurred while working on your property.
Top Notch Training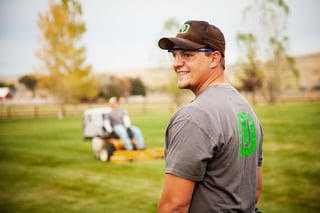 A quality landscape contractor commits time and resources to training their employees.
You want the best care possible in all areas of your commercial landscape. You don't want a one-size-fits-all crew who does everything OK, but nothing expertly.
Continued education and training matters.
Drug Enforcement Policies And Criminal Background Checks
It's important to know exactly who will be on your property and if any of their employees have criminal records.
Ask what type of background checks the contractor runs on their employees, and make sure that list includes a criminal check.
Make sure they enforce a zero tolerance drug policy. Drugs and heavy machinery are a dangerous combination.
A Crystal Clear Contract
Your contract should be crystal clear and well defined, with no room for misunderstanding. Read it carefully.
It should include standard legal language, including the contract terms, amounts to be paid, and the payment schedule.
Look for a complete description of the services they'll provide, as well as the time of year they'll be provided. You don't want any surprises.
A Good Understanding Of The Job
When you're comparing commercial landscaping companies, make sure the company understands the scope of your project.
Have each contractor walk you through the project step by step, so you know who has a thorough understanding of what needs to be done.
Each contractor should be able to tell you exactly what they'll do for the money and explain their pricing.
Year-Round Service
Your business is open year round. You want one landscape maintenance contractor who can meet all of your property's needs — spring, summer, fall and winter.
When one full-service company takes care of your property — from spring fertilizing to fall clean-up to annual color plantings to snow removal — they get to know your property inside and out. They'll know exactly what it needs at what time and they'll notice potential problems before they get out of control.
And when you need something, you have just one vendor to call. That means less stress for you.
A Fleet Of Well-Maintained Vehicles
The first thing you — and your customers — see when landscape maintenance crews are working on your property are their vehicles. What kind of image do they present?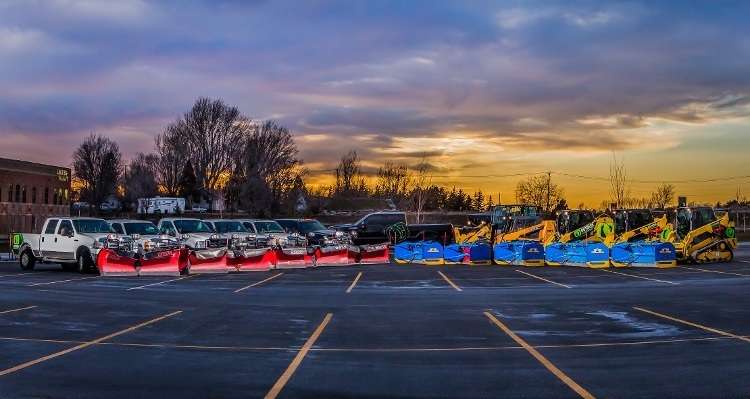 Are the workers in professional uniform? Are their vehicles and equipment professional and well maintained?
If your landscape maintenance crew parks a rusty old vehicle on your property while they work, that reflects poorly on you.
Fast, Efficient Snow Removal
As a commercial property owner, you know how crucial it is to keep your property free of snow and ice. You need to safely open your business on time, even after a storm.
If your landscape maintenance company will handle your snow removal, make sure they have a large enough fleet to handle the job and that the fleet is well maintained.
Do they have certified snow professionals on staff? Are they insured for snow removal? Do they have GPS systems on board their snow removal equipment? The answers should all be yes.
Outback Landscape — Look No Further
Looking for a commercial landscaping company in Idaho Falls? You can stop your search here.
Outback Landscape is a full-service maintenance, design, and landscape installation company serving Southeast Idaho and Wyoming.
We install beautiful, functional landscapes. But our work doesn't stop there. We'll stay with you for the long haul, taking care of your property through all four seasons.
At Outback Landscape, we're confident about our services. Ask us anything. We'll happily provide references and show you stunning photos of our work.
Our fleets are meticulously maintained and our crews wear professional uniforms. You'll be proud to see us on your property.
Reach us by phone at (208) 656-3220 or fill out our contact form. We'd love to hear from you.