FREE Fire Pit Tip Sheet
Six Things To Consider Before Building A Fire Pit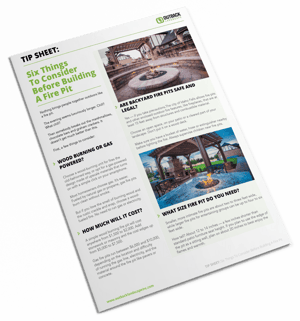 Nothing brings people together outdoors like a fire pit.
Building a fire pit seems easy enough, but there are a few things that need to be carefully considered before you start digging up the back yard.
In our expert tip sheet you'll learn:
What size fire pit you need

How much a fire pit costs

Safety and legal aspects of fire pits

And much more!
We know you'll be enjoying the flickering flames in no time.
Fill out the form to get our free tip sheet!
Download Tip Sheet