If you're using that backyard squirrel as an emotional support animal every time you gaze out at your sad backyard, maybe it's time to take action.

Imagine a pretty patio, a cozy fire pit, an updated irrigation system to nourish a garden of bright and beautiful blooms.

Need a backyard remodel? Of course you do. Give that emotional support squirrel a new tree to call home.

How much does a backyard renovation cost?

Let's take a look.
First, How Much Can You Spend?
Don't worry, there are backyard remodel options for any budget. The key is working with a top-notch landscaping company with a talented designer who can bring your plan to life and help you stay within your budget.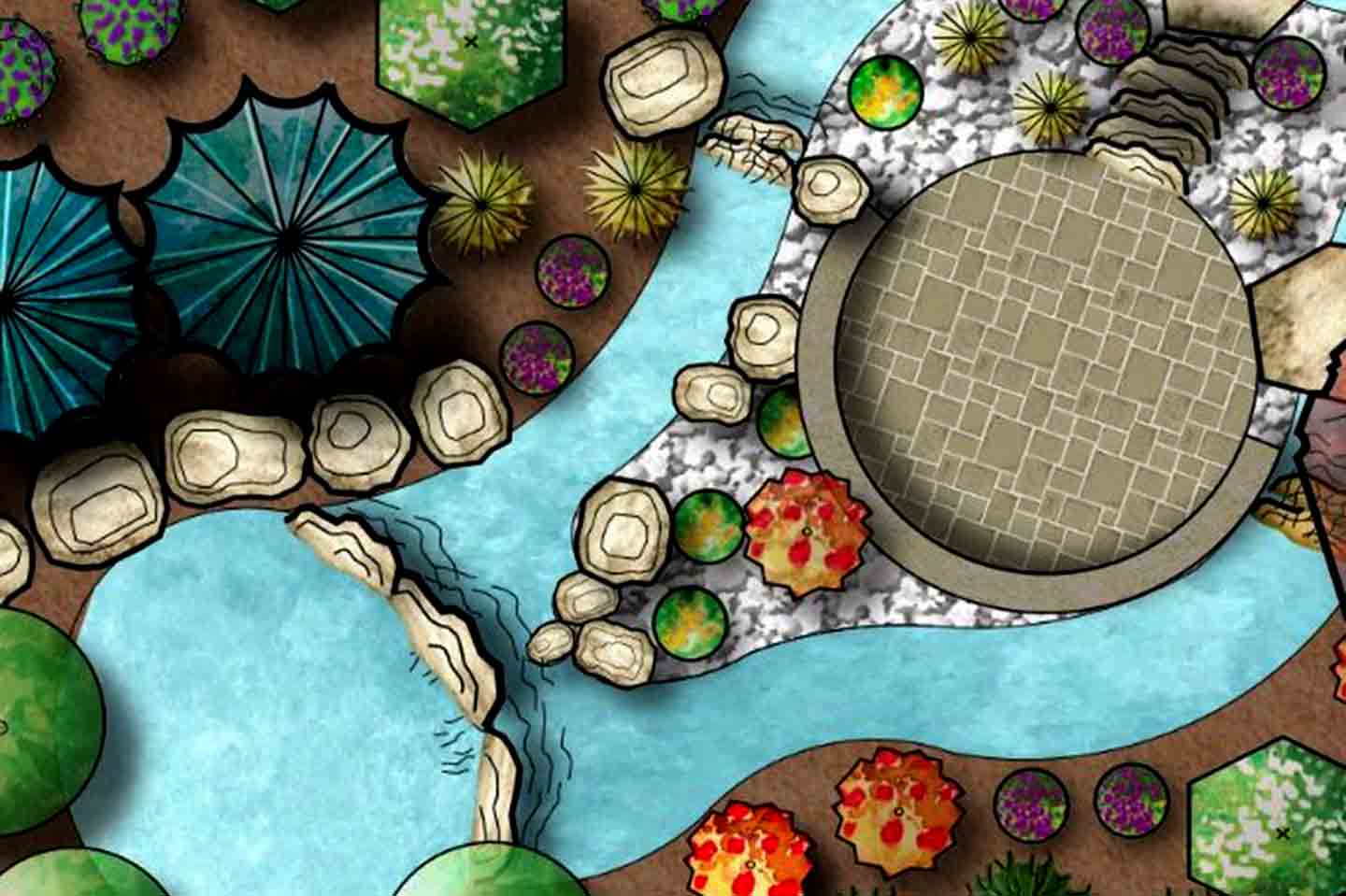 Be upfront about how much you want to spend. Why have landscape plans created for a $60,000 project when you're only able to spend $30,000?

A good landscaping company can suggest cost-saving options so you can get that great backyard renovation in Idaho Falls and still stay within your budget.
Cost of a Backyard Renovation
Obviously, prices can vary widely, depending on the size of the job; the materials and features you choose; how much labor is needed; and the demolition and prep work needed.

Your landscaping company can give you an estimate for your project.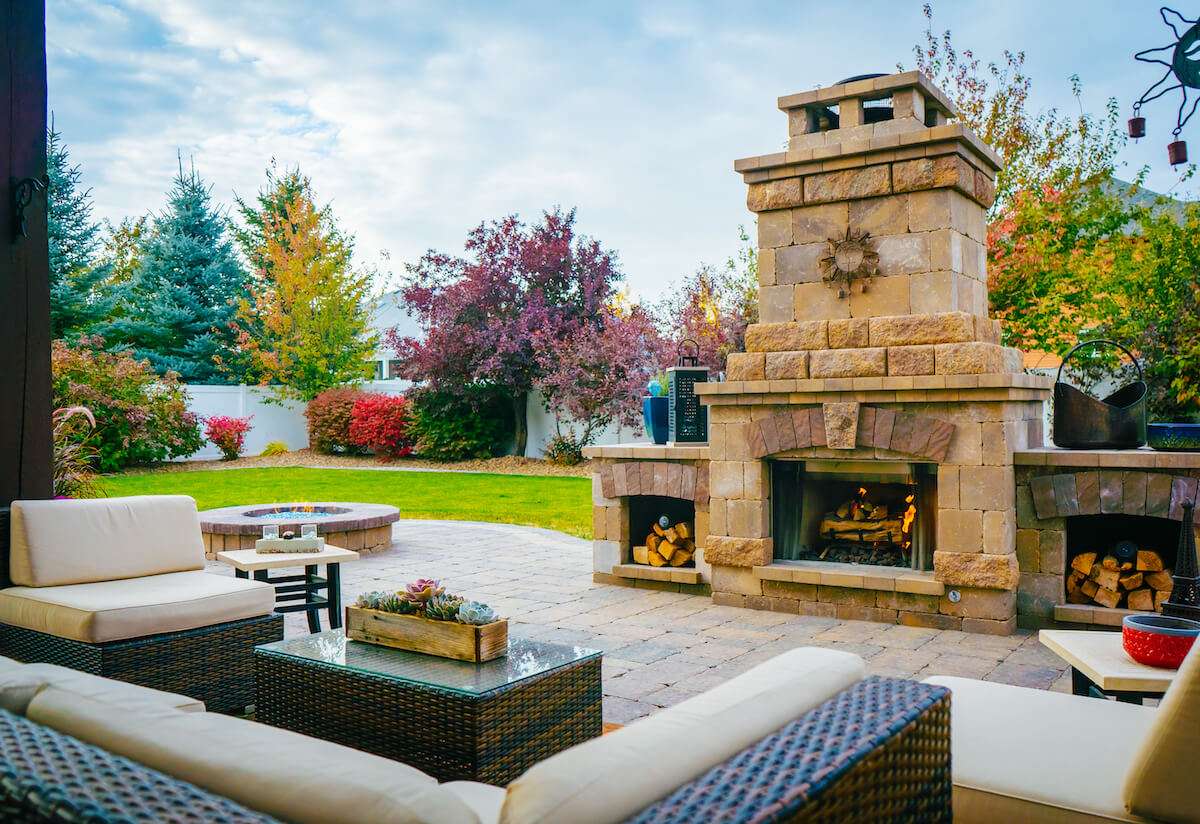 But here are backyard remodel price ranges for several of the most common and popular elements:
Landscape lighting: $4,500-$12,000
Rain gutter drains: $2,500-$4,500
Paver patio installation: $10,000-$50,000
Gas fire pit: $12,000-$20,000
Additional irrigation/drip zones: $1,000-$2,500 per zone
Backyard plantings: $6,000-$20,000
Why Backyard Remodel Costs Vary So Widely
We can hear you mumbling way over here: "How am I supposed to budget when the price ranges are so wide? There's a big difference between $10,000 and $50,000 for a patio!"

There absolutely is. But a lot of factors affect the cost of a backyard remodel.

Let's take that patio, for instance. There's a huge range of paver materials to choose from, and they vary in price.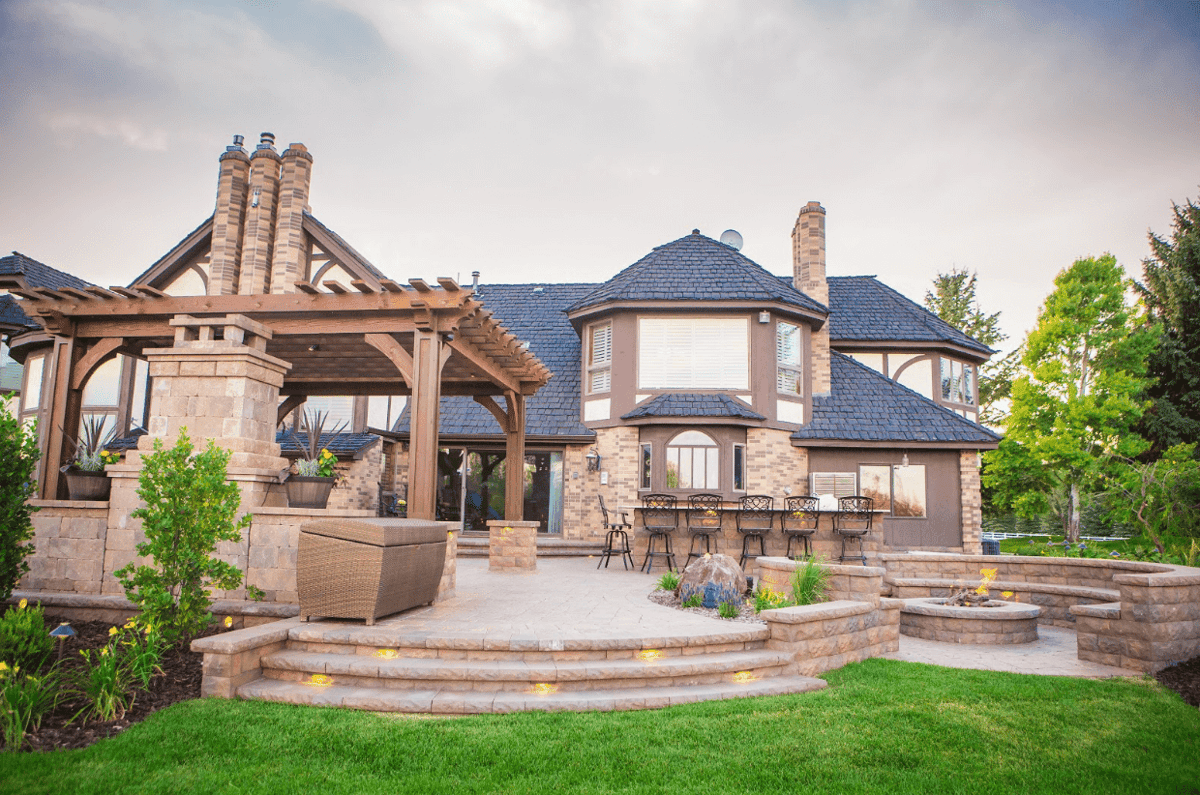 While standard concrete pavers create a nice patio, higher-end options are available in a wide array of colors and design options, with greater detail: pavers that look like a mosaic of carefully sculpted stone, that mimic natural travertine or a cobblestone courtyard.

Higher-end patio materials mean a higher price tag for your backyard remodel.

The more intricate the patio design, the more labor is needed, so the higher the cost for your backyard remodel.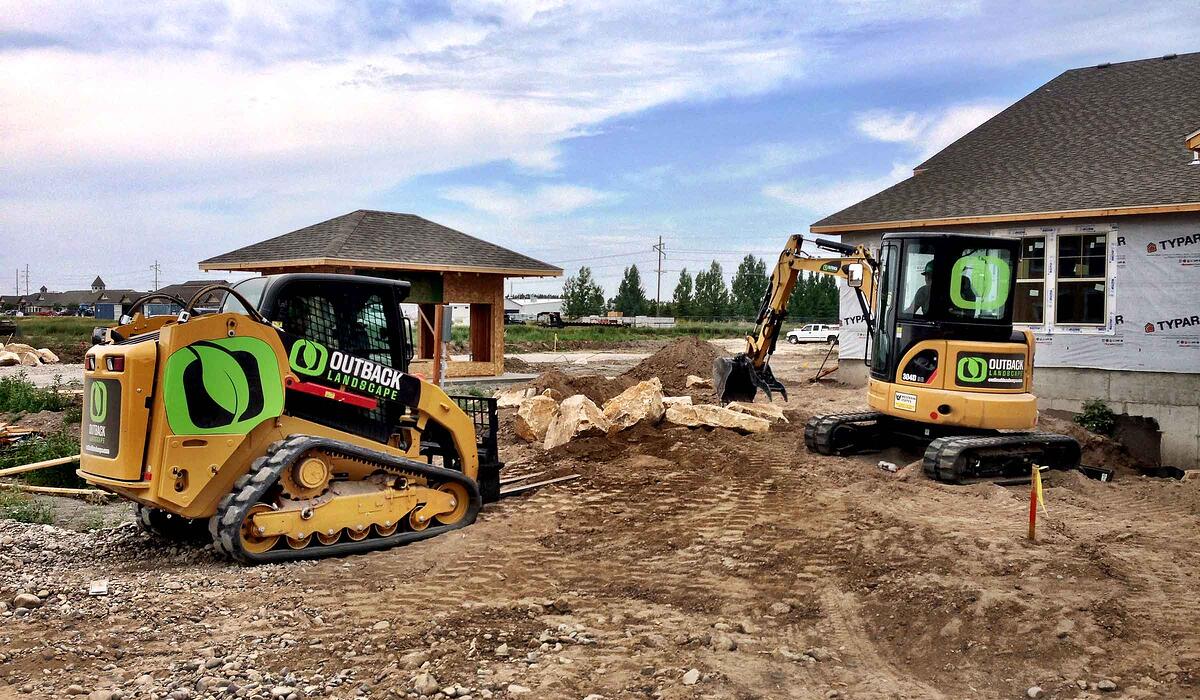 Do the landscape crews have to take down fences to install your patio? Tear up grass they need to replace with sod?

Is your yard sloped with elevation issues? Crews may have to excavate dirt, build a retaining wall or add steps to accommodate that.

This extra labor increases the cost of the patio.
More Plants, Higher Price
The same thing applies to other elements of a backyard remodel.

If you have your heart set on an English-style garden brimming with perennials and elaborate boxwood hedges, you'll need a lot of plants.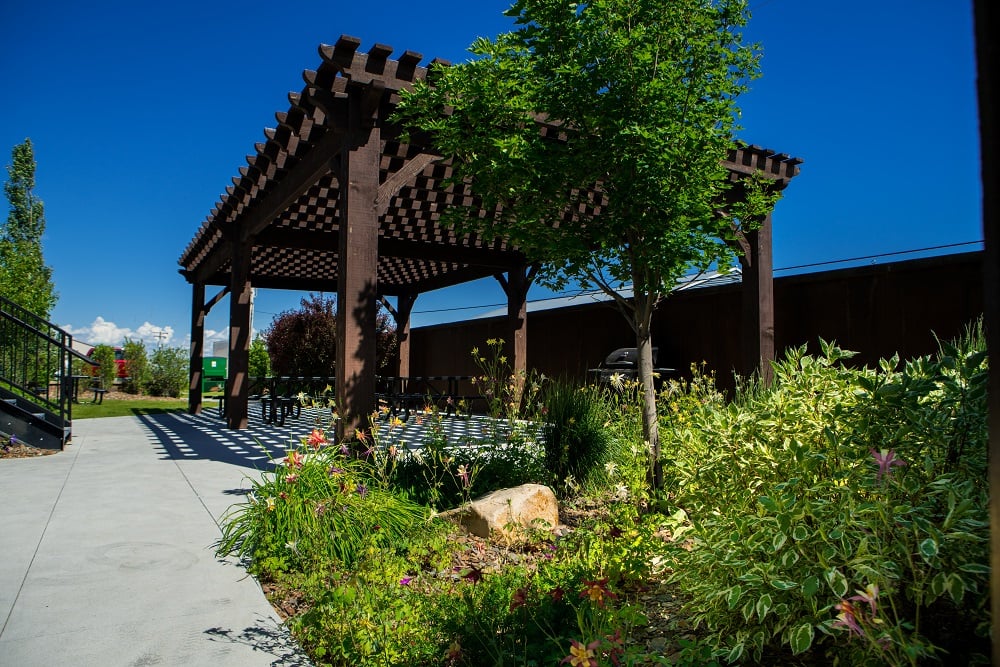 Opt for a more contemporary landscape design, with graceful ornamental grasses, easy on the trees and shrubs, and you'll spend less.

Redo your lawn with standard grass seed and it will cost less than hydroseed or sod.

You get the idea.
Cost of a Backyard Remodel: Expect Unexpected Surprises
Oops! Turns out there's an old septic tank under your old patio. Or a sewer line. Or sprinkler wire we need to re-route. Unexpected surprises will edge up the cost of a backyard renovation.
It All Starts with a Great Design
Cost of a backyard remodel includes a professional design by a skilled landscape designer.

The best professional landscape designers will start by asking you about function before anything else.

How do you live? What do you like to do? Do you have kids? Pets? Does your family enjoy sports? Do you entertain a lot?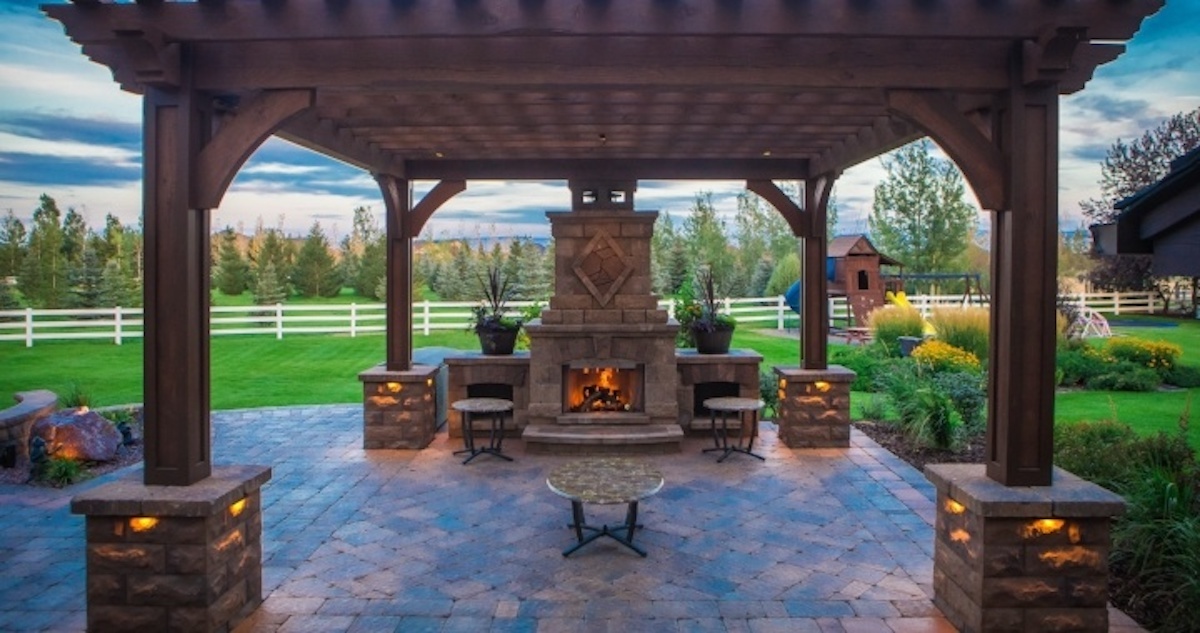 The answers help them narrow in on how the yard should function — not just how it will look.

There's a lot more to this backyard remodel than what color daylilies you want. Drainage and water management. Fire pit placement. Foot traffic patterns.

Yes, there's a cost for this expertise, and there should be. There's a lot of skill involved. If you have to rip something out because it doesn't work, you're wasting a lot of money. One design fee could save you thousands.

Expect to pay about $1,500 for your backyard remodel design. It's a small price to pay to ensure everything is just right.
Start Your Dream Backyard Remodel with Outback
We love helping homeowners make their landscaping dreams a reality.

But we know budgets are a reality, too. How much does a backyard renovation cost in Idaho Falls? We'll work with you and your budget to design an affordable project you love.

At Outback Landscape, we're experts in creating stunning, inviting outdoor spaces you'll love to live in.

Let's get started on yours.

Located in Idaho Falls, Idaho, we serve residential and commercial properties in Idaho Falls, Rexburg and Pocatello, Idaho, as well as Bonneville, Madison and Bannock counties.

Outback Landscape is a full-service landscaping company offering maintenance, design, and landscape installation throughout Southeast Idaho and Wyoming. We install beautiful, functional landscapes. But our work doesn't stop there. We'll stay with you for the long haul, taking care of your property through all four seasons.

Contact Outback Landscape at 208-656-3220, or fill out the contact form to schedule a free consultation.

We'd love to hear from you.