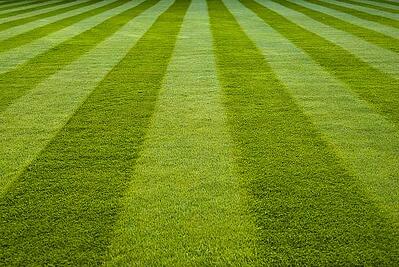 When you are looking for the best landscaper in Idaho Falls and the surrounding areas, you may be looking for one particular service or a mixture of a few different landscape services.
Whatever your needs are, you probably don't want to compromise on the most important characteristics of a professional landscaping company - knowledge of the best landscaping products, knowledge of the challenges of your particular landscape, and fantastic customer service.
So, we've compiled a list of who we think are the best landscapers in Idaho Falls, Rexburg and Pocatello.
All of these companies offer services such as landscape design, landscape installation, landscape maintenance, lawn care services, irrigation design, installation and maintenance as well as landscape lighting and holiday lighting design and installation.
Lawn Buddies Inc.
Since 2001, Jarred Rydalch has been serving customers in Eastern Idaho. They offer lawn services, lawn mowing, trees and shrubs, irrigation pest control and Christmas light services. Most of the customers they work with have been with them for more than a decade.
Seasons West Inc.
Another long-standing landscape company, serving Idaho Falls and Pocatello for over 20 years. The company offers landscape design, water features, concrete, masonry, hardscapes and softscapes.
LawnTech
Providing lawn care services specific to the East Idaho climate, soils and topography since 1981, LawnTech offers landscaping, lawn care, tree trimming, pest control and irrigation services to the Idaho Falls, Pocatello, and Rexburg areas.
Greenskeeper Landscape & Excavation
Justin Albertson has owned and operated this Idaho Falls landscape company since 1988. Justin and his professional landscape team are highly-skilled and knowledgeable in all aspects of landscape and irrigation design, installation and maintenance.
Merrill Quality Landscapes
Like me, Jerry Merrill started working in the landscape industry as a teenager. Jerry's landscaping company provides custom design and landscaping, sprinkler installation and repair, retaining walls, pavers, and water features to the Rexburg and Pocatello areas.
Conclusion
There you have it. This list of 5 of the best landscapers in Idaho Falls, Pocatello and Rexburg should help you do some thorough research on the company and products you need to get started.
Of course, we will always take your calls and inquiries for services and installations. Outback Landscape Services has been offering landscape design, installation and maintenance services to customers in the Idaho Falls, Rexburg and Pocatello areas for more than decade.
Every landscape company offers a unique approach and style, so we want to make sure you find the best landscape company in the Idaho Falls, Rexburg or Pocatello area — that really understands what you want and how to create it.
Located in Rexburg, Idaho, we serve residential and commercial properties in Rexburg, Pocatello and Idaho Falls, Idaho, as well as Bonneville and Bannock counties. Call us at (208) 656-3220 to set up a no-obligation meeting with one of our talented team members. Or fill out the contact form and we'll be in touch.