If you've noticed Outback Landscape's sleek, contemporary new headquarters, well, that's the idea.
It's a head turner.
We designed it to stand out — just like our innovative landscaping services.
We're all moved in at 2452 East 26th North in Idaho Falls, so come on over. We'd love to show you around.
Can't wait?
Here's a quick tour.
Two Words: It's Cool
You can tell right away we're different.
Our new building is a unique, modern, high-end space constructed of metal and glass.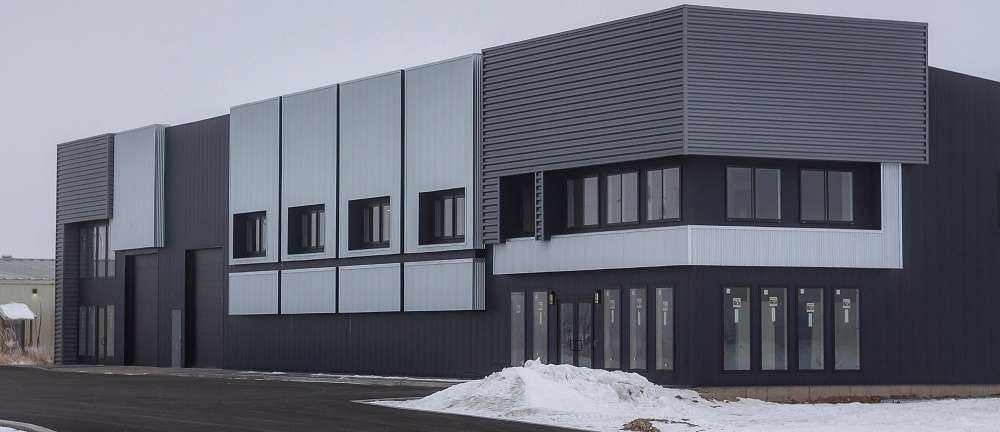 "We wanted to make it cool," says Outback owner Chase Coates. "A lot of places around here are rustic, with boulders and grasses. When you hire us, we can do things that are different than what you're used to. We want people to be excited about that."
A glowing LED strip light runs around the perimeter of the building, highlighting the crisp architecture. If you notice it's red one night and blue the next, you're not seeing things. We can make it any color we like.
It's fun to keep you guessing.
First Stop: Our Gleaming Lobby
Come on in. Our lobby's polished concrete floor gleams, reflecting the glow of contemporary cage-style light fixtures.
A big TV monitor features an ongoing slide show of Outback projects. Check it out — you might be inspired with an idea or two for your own place.
There's other inspiration, too, from photos of Outback projects on the walls to magazines on the coffee table that feature stories and photos about some of our stand-out landscaping projects.
Plop down on the comfy couch for a bit and ponder the possibilities.
You'll meet our Director of First Impressions. That's right. That's her title. Have a question? Need some water?
She's on it.
Next Stop: Your Dream Landscaping
Head upstairs to the conference room, where you and your landscape designer can spread out and go over your plans.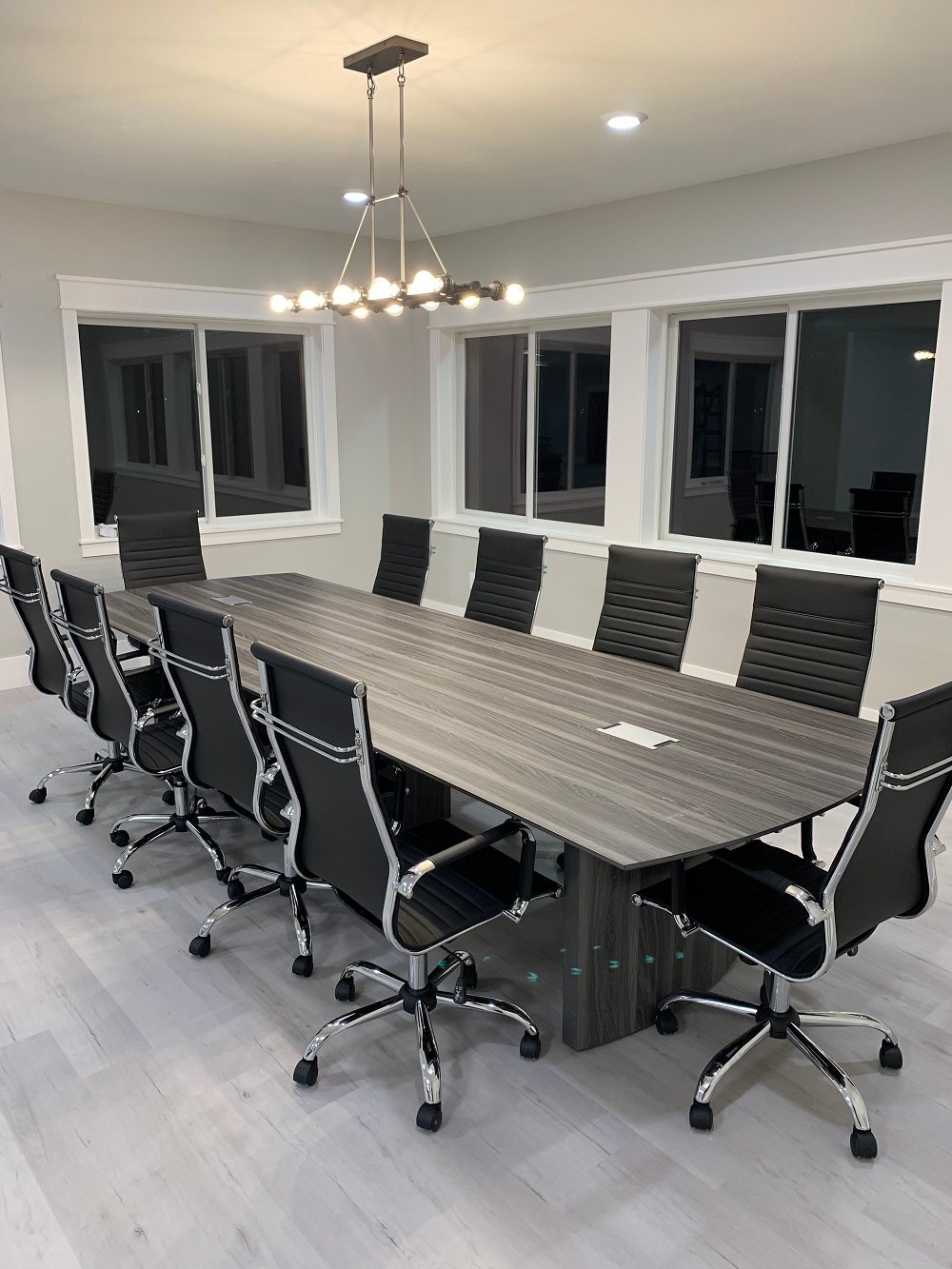 Or meet in our Design Center, a creative, welcoming space where clients can meet with our designers, review ideas and see materials up close.
Four giant TV monitors on the wall give you an up-close look at your project in progress.
Want to tweak your design? We have a large-format printer on site so we can make changes and print your new version on the spot for your review.
This is where our sales, design and marketing teams work, in private offices for when they need to dive in, heads down.
But there's group work space here, too, perfect for creative collaboration. There's so much natural light flowing in through our many windows that we rarely need to turn on the lights.
The Gang's All Here
For the first time, all of Outback's operations are under one roof — 13,000 square feet, on four acres — instead of spread out at several locations.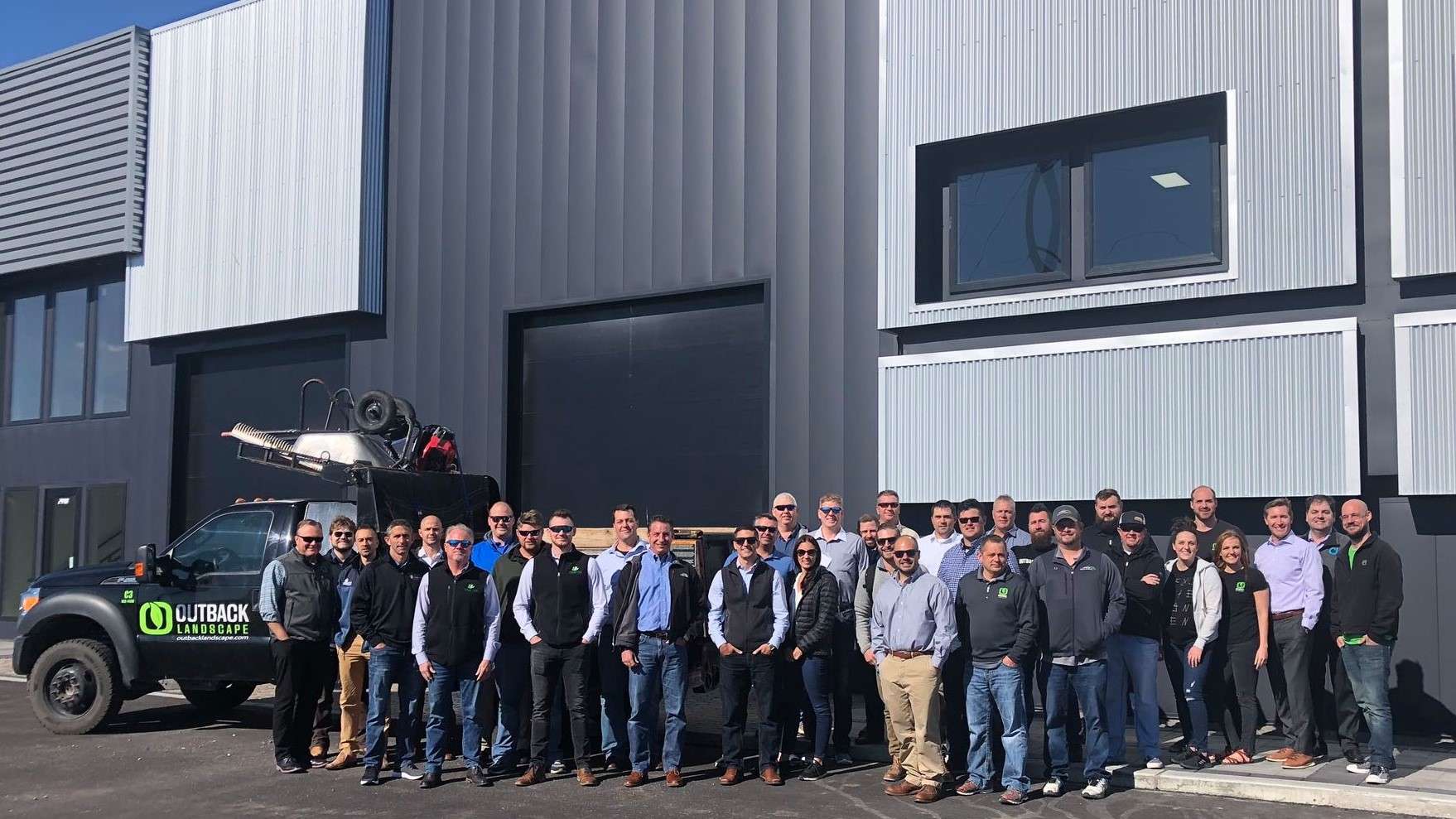 We're already more efficient.
We're dispatching crews faster. We'll be more efficient in snow removal — we can store salt on site and load it into our trucks. There's plenty of room to store materials for larger projects.
Maintenance on equipment is easier now, and crews can communicate even better.
"It's saving us a ton of time," Coates says. "Everybody's coming to work at the same place every day. It's so much more efficient."
That efficiency boost is great news for our customers, too.
And there's room to grow. Our new offices are wired so we can add 25 or so more team members down the road.
Of Course, We'll Have Killer Landscaping
Stop by this summer after our landscaping is in. You might want to live here.
Wander, gaze at our great flowers, try out a sitting wall. Check out different styles of fire pits. Be wowed by our water features.
In the market for pavers? See all sorts, up close, from brick to slab-style to dark charcoal and black — colors you don't see around here. Until now.
Experience the drama of landscape lighting, and the difference it can make in your outdoor space.
Expect modern, contemporary plantings, and styles you don't see much around here. Lots of boxwood and privet hedges. Huge drifts of impressive mass plantings.
"When we plant something, we'll plant 150, not 10," Coates says.
Watch for fluffy Annabelle hydrangeas, striking against our building's crisp black siding. There'll be quirky giant allium, like big, magical purple lollipops.
"They almost don't look real," Coates says. "We'll do some stuff that's really fun."
See something that wows you? Plants will be labeled, so you'll know exactly what to ask us to install at your place.
We'll tuck between 3,000 and 4,000 bulbs in the ground this fall. So mark your calendar now for a visit next spring.
Seriously, Get Over Here
We love our loyal customers — you've helped us get to this great place. We can't wait to carry on our partnership with you in our bigger, better surroundings.
New customers, come on over. We'll bring your landscaping dreams to life.
Located in Idaho Falls, Idaho, we serve residential and commercial properties in Idaho Falls, Rexburg and Pocatello, Idaho, as well as Bonneville, Madison and Bannock counties.
Contact Outback Landscape at 208-656-3220 or fill out the contact form to schedule an onsite consultation.
We'd love to hear from you — and we'll see you at our new place soon!