Free Pre-Snow Season To-Do List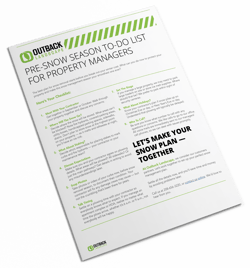 The best plan for snow removal starts well before the first flakes fall.
What can you do now to protect your property and make this snow management season your smoothest one ever?
In our free to-do list, you'll discover exactly what you need to do to set your property up for a successfull snow season.
Take the first step by filling out the simple form on this page.