Do you know exactly what happens while your landscaping company is at your property, making everything beautiful?
Sure, they mow and trim. Maybe they weed or fertilize.
But do your crews go the extra mile? Do they pay special attention to those details that show they really care about your property?
We do. At Outback Landscape, our crews offer a few finishing touches you may not be aware of if you're not there to see them in action.
You just know everything looks great.
Here's a look at the 8 steps every landscaping provider should take before they leave your property.
1. All Hard Surfaces Blown Clean
Debris on your driveway, sidewalks and patio just looks bad. So we blow everything clean before we leave. Everything looks neat and tidy.
2. Lawn Mowed In A Different Direction Each Visit
Does this really matter? It does.
When crews vary the mowing pattern, they help avoid compacting the soil. It also ensures that your grass will stand up nice and tall, since it typically leans in the direction you mow.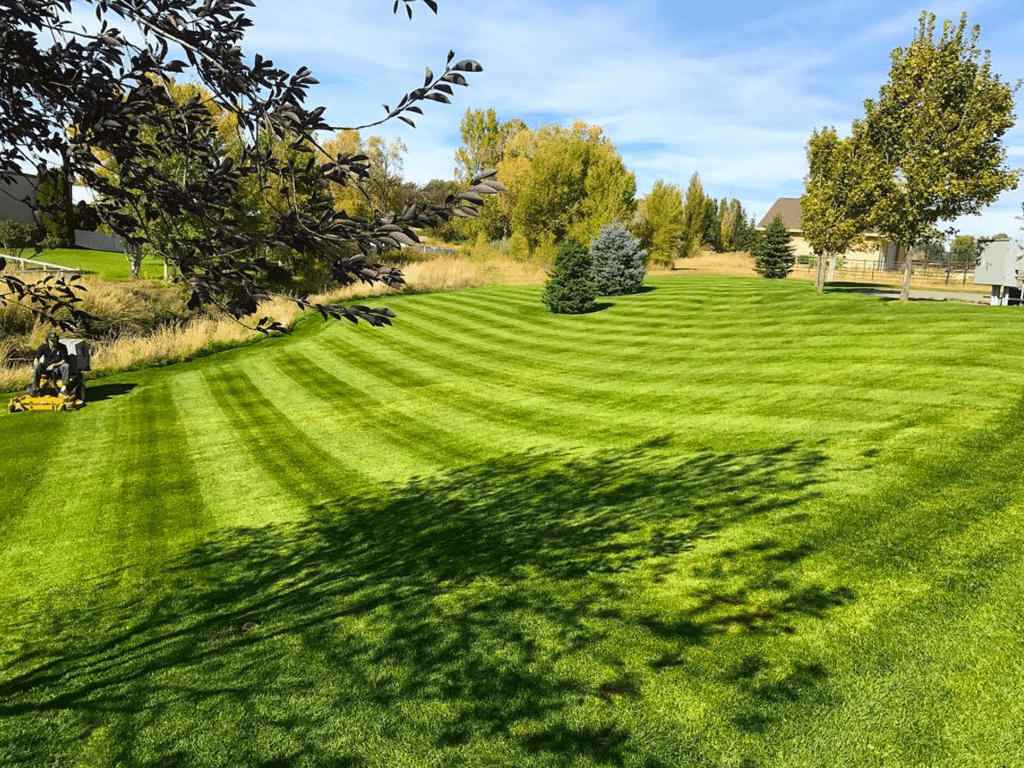 3. All Gates Closed Tight
If you have pets who can't wait to bound out into the back yard as soon as you get home, you'll appreciate this detail. Your furry friend's safety depends on it. We care about Duke and Lola, too — we don't want them escaping because a gate was left ajar.
Even if you don't have pets, you want your yard secure. No need to invite some other critter to wander in.
4. Any Fertilizer Cleared From Pavement
Fertilizers contain metals and minerals such as magnesium, iron, copper and zinc. When fertilizer granules stray from the lawn onto concrete surfaces, then get hit by water from your sprinkler, iron seeps out and stains your concrete.
The minerals penetrate the concrete and create a permanent color change.
Outback Landscape crews sweep stray fertilizer granules off your sidewalks, driveways, patios and any other concrete surface, before they can stain your concrete.
5. Debris Or Trash Removed From Lawn Before Mowing
Sure, we could mow right over that stray candy wrapper or fast food bag that blew onto your lawn. But that's just lazy. We take the time to remove any stray trash before we mow your lawn.
6. No Mowing The Same Day Lawn Is Fertilized
Fertilizer needs time to soak into the soil. Our crews know to wait at least 24 hours between fertilizing and mowing so they don't cut away fertilizer still clinging to grass blades.
7. Any Problem Areas Photographed And Reported
Our crews have eagle eyes. They may notice an issue on your property that needs attention. Tree branches that need pruning. Disease invading a patch of lawn. Loose pavers.
They'll snap a photo of the problem and send it right over to our office, so we can arrange to fix it promptly.
8. Our Team Will Respect Your Property As If It Were Our Own
At Outback Landscape, details matter. That's why we're extra picky before we pack up and drive away from your property. We respect your home and landscape, and treat it as if it were our own.
If we wouldn't be thrilled at the scene when we pull into the driveway, that means we're not finished yet.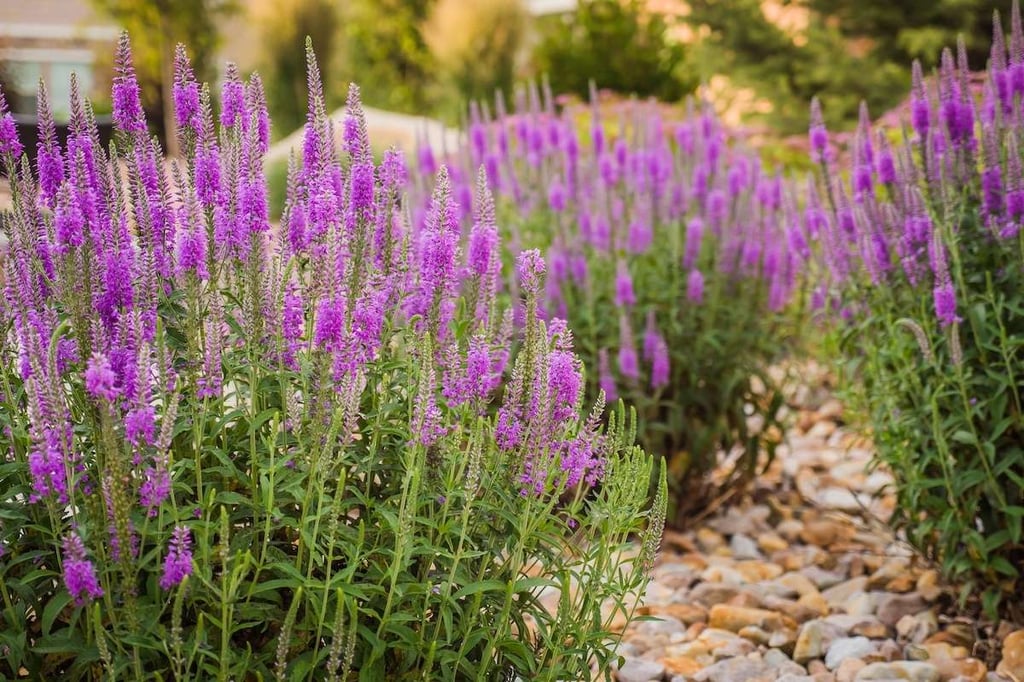 Trust Your Landscaping To The Experts At Outback Landscape
We'd love to show you how particular we are when caring for your landscape. We offer landscape design, construction, maintenance, irrigation and lighting services to enhance your property.
We serve residential and commercial properties in Idaho Falls, Rexburg and Pocatello, Idaho, as well as Bonneville, Madison and Bannock counties.
Call us at 208-656-3220. Or fill out the contact form to schedule a no-obligation meeting with one of our team members.
We'd love to hear from you.