You don't have to drive very far to see that plenty of homes need some foundation planting help.

Heck, you could probably walk.

You'll see overgrown hedges; stiff and aging evergreen shrubs; uninspired rows of the same ho-hum yews everybody else has.

Foundation plants should offer great curb appeal, enhancing your home's best features and softening its hard edges. These hard-working plants connect your home to the surrounding landscape.

They're important.

What are the best foundation plantings for Idaho? What tips should you keep in mind? How to get behind that sad row of yews?

Outback landscape designer Kim Rubert shares a few thoughts on how to choose the best foundation plantings:
Plan for Plants' Full-Grown Size
This is a big one. It's the biggest foundation planting mistake homeowners make, Rubert says.

We've all seen homes where overgrown shrubs block the windows. How do they know when the pizza delivery guy has arrived?

"Really pay attention to what the plant is and how big it will get," Rubert says. "A lot of times we're ripping out mature shrubs that just overgrew a window or they're too close to the house."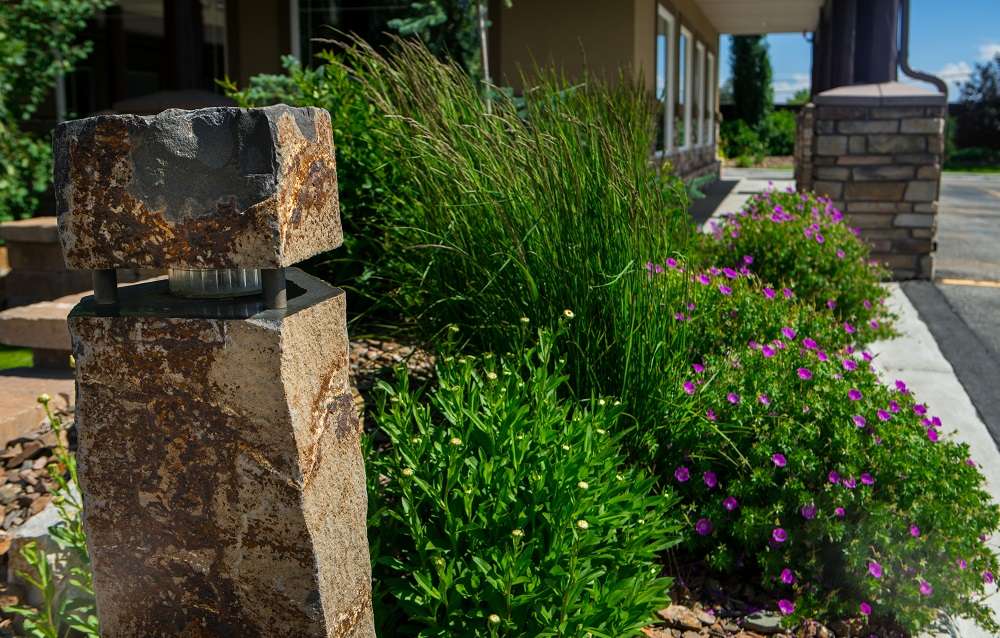 Choosing the right size plants from the beginning will also cut down on your trimming maintenance, she says. You won't be constantly pruning to keep your foundation plants from getting too big and growing over windows.

"Take care to space them according to the mature size as well," Rubert says.

Pay attention to the instructions on those plant tags. They'll tell you how big the shrub or plant will be fully grown, and how far apart to space them when you plant so you can choose the best foundation plants for your space.
Mix Shapes and Textures
What to plant around your foundation? A mix of great plants. Don't plant a boring row of all one thing. Think variety — a mix of plants shaped like mounds, pyramids and pillars. Include textures that are feathery, grassy, and broadleaf for interest.
Consider All Four Seasons for Foundation Plants
Evergreens are great for year-round structure, but don't stop there. The best foundation plantings in Idaho should look great year round.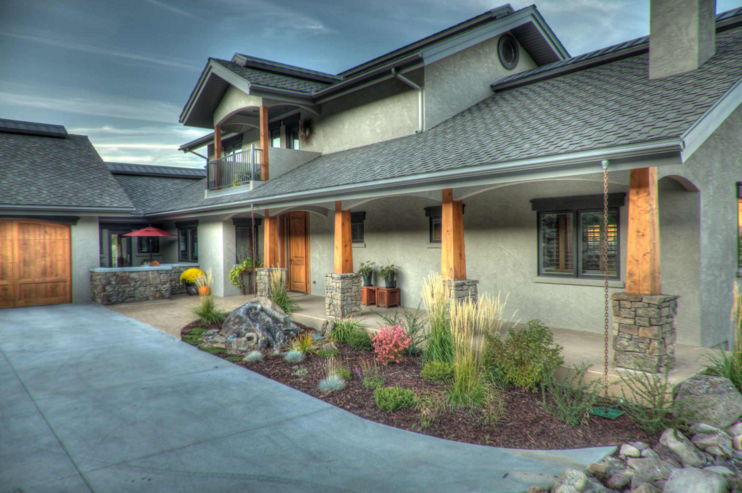 Add deciduous shrubs and perennials for interest. Choose plants with staggered bloom times from early spring to late summer. Add colorful fall foliage.
Think Layers for the Best Foundation Plants
A single row of shrubs is zzzzzzzzzz…. Sorry, we dozed off for a minute. Boring. Make your foundation planting beds deep enough to accommodate eye-catching layers of plants.

Layer them back to front from tallest to shortest.

The best foundation plantings include a mix of small ornamental trees or upright evergreens; mid-size shrubs; and perennials, from graceful grasses to low-growing ground covers.
Want Flowering Plants? Are You Sure?
"Flowering plants are pretty," Rubert says, "but if you don't want to spend your time trimming spent blooms, I would recommend something pretty that doesn't have a bloom."

What to plant around your foundation? Don't underestimate the impact of a plant with great foliage.

Here are a few of Rubert's favorite foundation plants:
Gold Mound Spirea
This spirea adds great color to your foundation plantings, with vibrant golden spring foliage, clusters of pink flowers that don't need pruning, and bright yellow-orange foliage in the fall.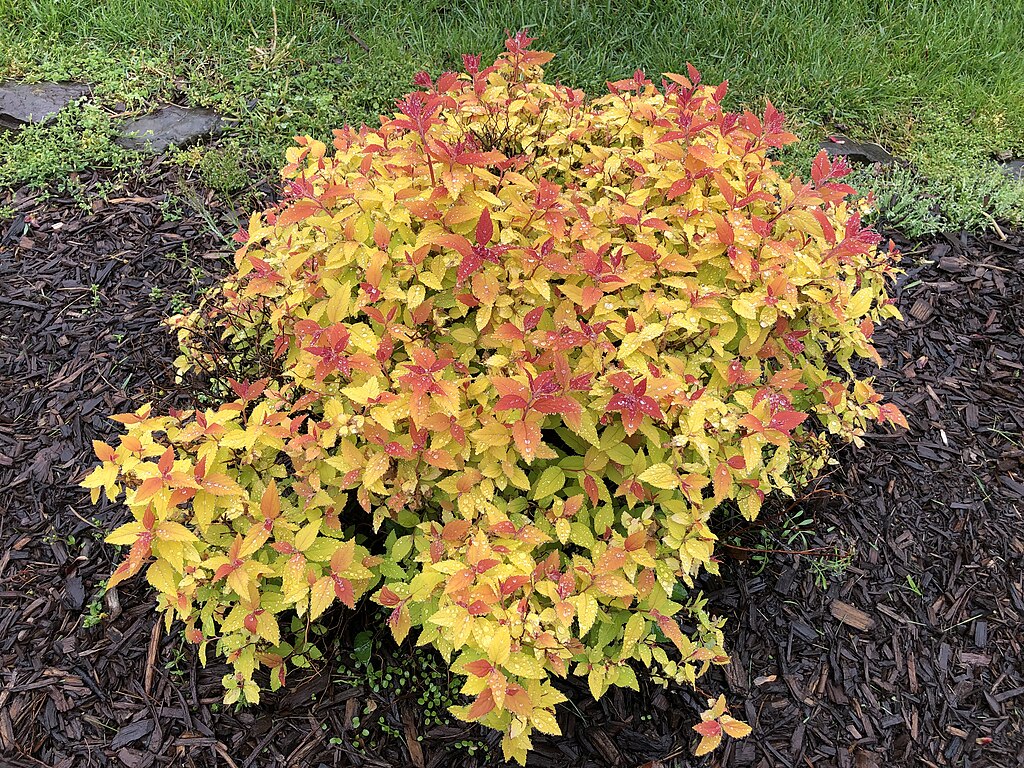 Diablo Ninebark
The stunning deep purple foliage of this versatile shrub makes it a standout in your foundation plantings. Creamy white flower clusters appear in summer.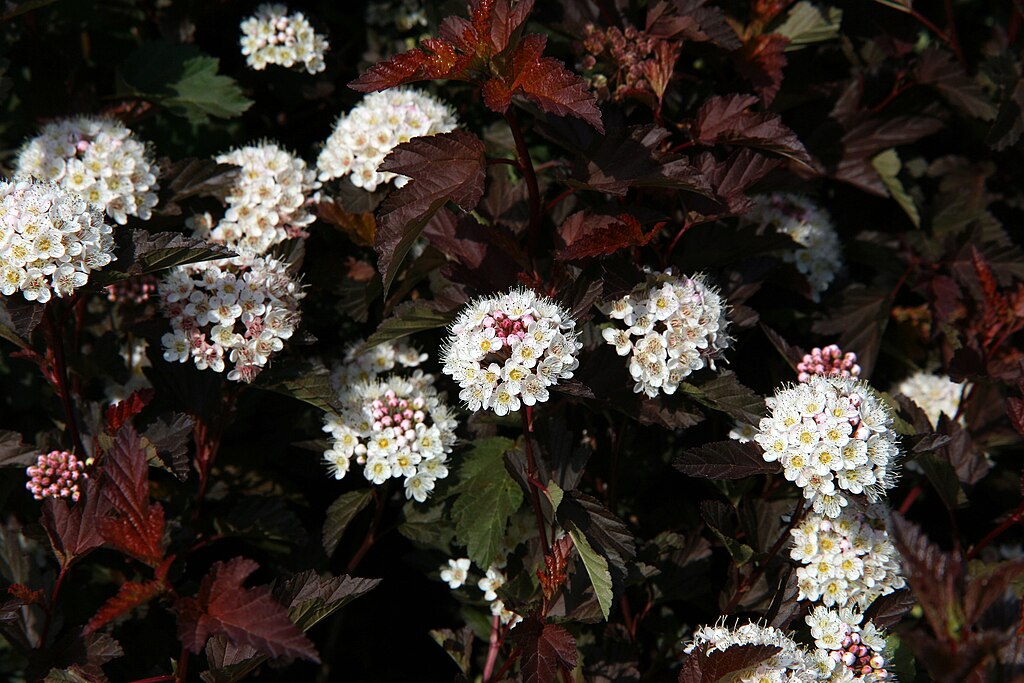 Ivory Halo Dogwood
Prized for its colorful stems, variegated foliage, and compact size, this dwarf dogwood has brilliant red winter stems and showy, light green leaves with creamy white margins. It's smaller than many other dogwoods, making it perfect for foundation plantings.
Perennials as Foundation Plants
Perennials add color and texture to your foundation plantings, and are great to fill in between larger shrubs.

"Perennials will need to be cut down at the end of the year, but are relatively low maintenance beyond that, so that's one easy way to get color," Rubert says.

Perennials are a great choice for foundation plants if you don't have a lot of sunlight, she says.

"There aren't a lot of low-light shrubs that do well in Idaho, but there are a large variety of perennials that do," Rubert says.

A few of her favorites:
Heuchera (Coral Bells)
Known for its striking foliage, heuchera's leaves are often large and heart-shaped or rounded, and many are variegated or ruffled. They come in a host of colors, from lime green to purple to coral.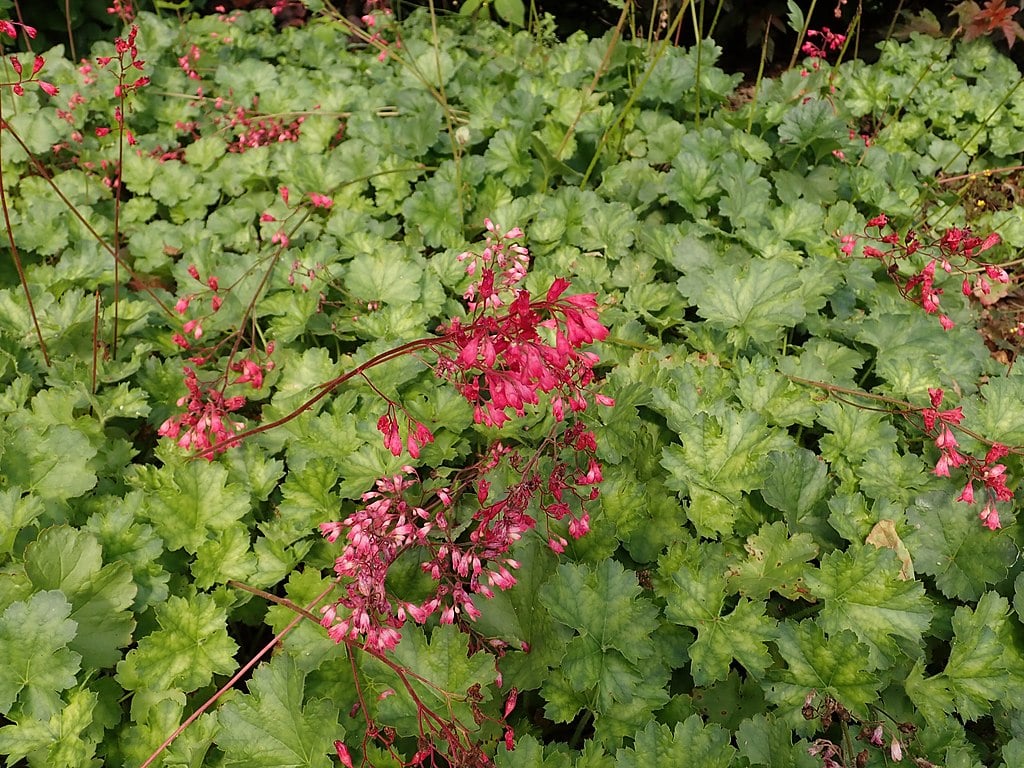 Hosta
You can't go wrong with hosta. The challenge is choosing which ones for your Idaho foundation plantings. Leaf colors include variegated white, lime green, and blue-green. The texture and shape of hosta leaves are also diverse, ranging from smooth and narrow to ridged and heart-shaped.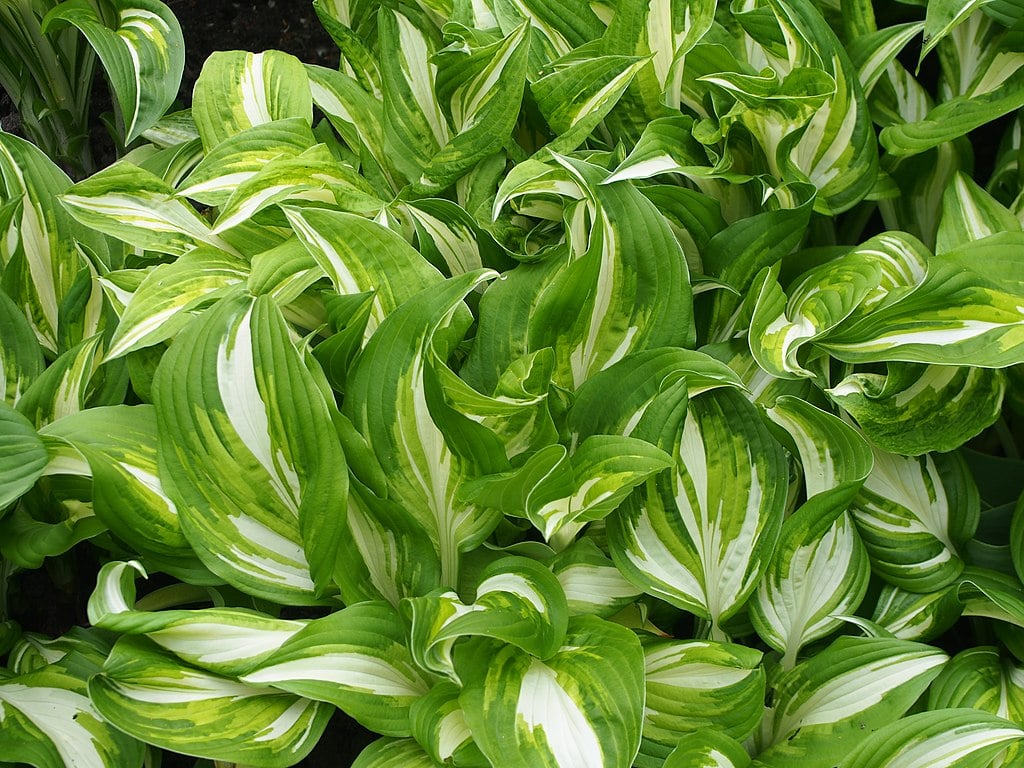 Bleeding Heart
Named for its charming, dangling heart-shaped flowers, this old time perennial loves the shade and spreads in large clumps. It grows to 3 ft tall and wide, the perfect size for foundation plantings.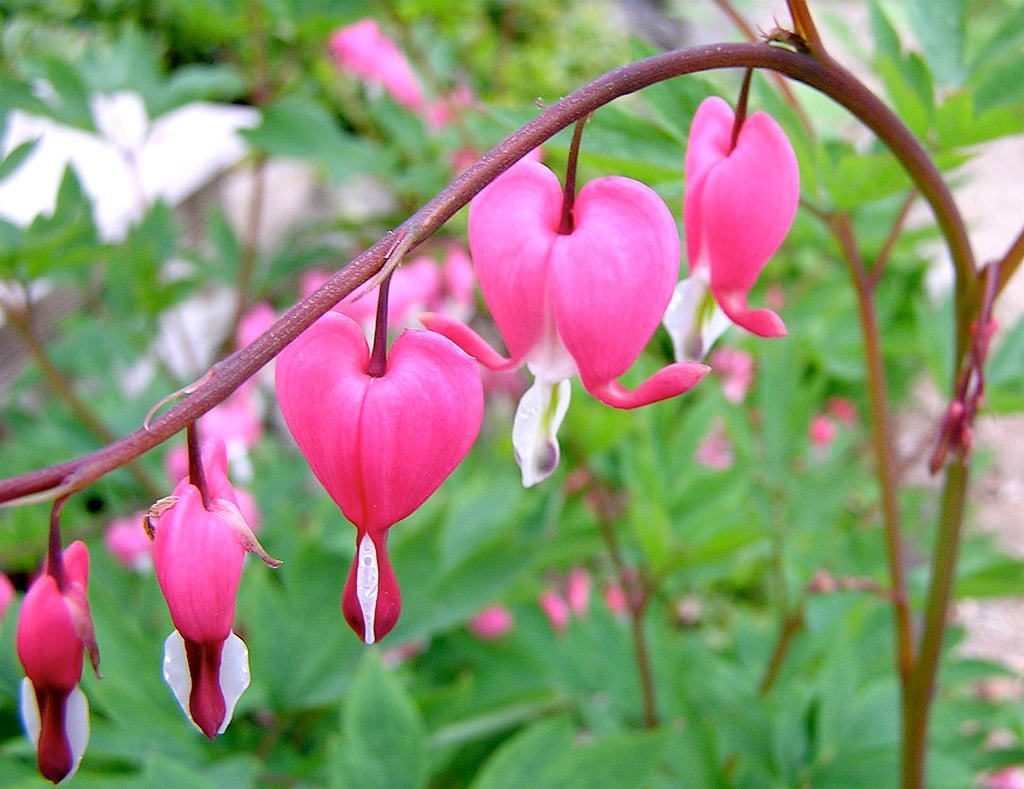 What to Plant Around Your Foundation in Idaho Falls? Trust Outback
Now that you've read Rubert's tips, do your foundation plantings need a boost?

Need a ninebark? Craving coral bells? Hungry for hosta?

Make sure your home puts its best face forward. Let us help.

Outback Landscape is a full-service landscaping company offering landscape design and installation in Idaho Falls, ID and throughout Southeast Idaho and Wyoming.

We install beautiful, functional landscapes. But our work doesn't stop there. We'll stay with you for the long haul, taking care of your property through all four seasons.

We serve residential and commercial properties in Idaho Falls, Rexburg and Pocatello, Idaho, as well as Bonneville, Madison and Bannock counties.

Call us at 208-656-3220. Or fill out the contact form to schedule a no-obligation meeting with one of our team members.

We can't wait to hear from you.
Image Source: spirea, ninebark, dogwood, coral bells, hosta, bleeding heart