It's always fun to plan your home's holiday lights display.
Outline the roof! Dazzle up the driveway! Dangle starbursts! Twinkling snowflakes everywhere!
But let's be real. We need to know how much all this magic will cost.
It's not as if some North Pole lighting elves will fly in on bell-bedecked reindeer to transform your home in the middle of a frosty night.
The good news? We'll tell you about the next best thing.
But first: what lighting effects are trending this year? And how much will it cost?
Outback Landscape designer Kim Rubert has the lighting lowdown on the 2019 holiday lighting trends.
The Trend: Clean Simple Lights
Your go-to lights should be the beautiful and sturdy C9 LEDs.
Opt for crisp and classic white — it never goes out of style.
"It's super clean and pretty," Rubert says.
Or choose whatever color pattern you like — red, white, red, white. Maybe red, white, green. Blue, white, blue.
You get the idea.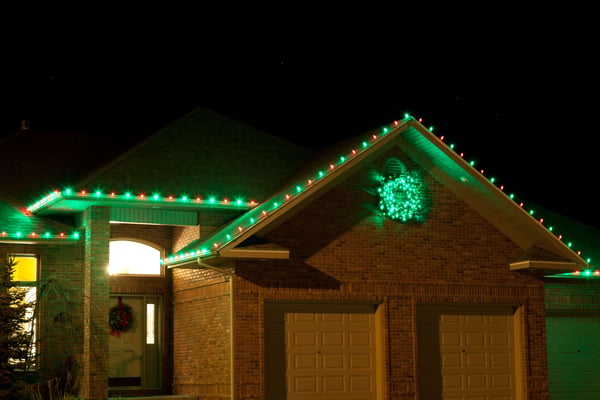 "We screw in each bulb ourselves, so you can choose whatever color pattern you like," Rubert says.
If the larger C9 bulbs line your roofline, choose smaller mini lights around windows for a crisp, clean look that adds a bit of variety and texture, Rubert suggests.
LED lights are the way to go. They use less electricity — saving you money on your electric bill — and will last for many holiday seasons.
The Cost:
The average house costs between $500 and $800 the first year to light the roofline, not including ridges, Rubert says.
The bigger the house, the bigger the cost.
The good news? At Outback, that price includes the cost to purchase the lights, installation, removal after the holidays and storage. No need to painstakingly pack them up and store them on teetery shelves in the garage.
We'll come back next year, put everything back up, all in one day.
And it will be cheaper after the first year because you've already purchased the lights. You'll just pay for the installation, removal and storage — between $400 and $500.
The Trend: Wrap Those Trees
People still love the magical effect of trees tightly wrapped in strings of lights.
Tight wrap deciduous trees to show off tall trunks and arching branches.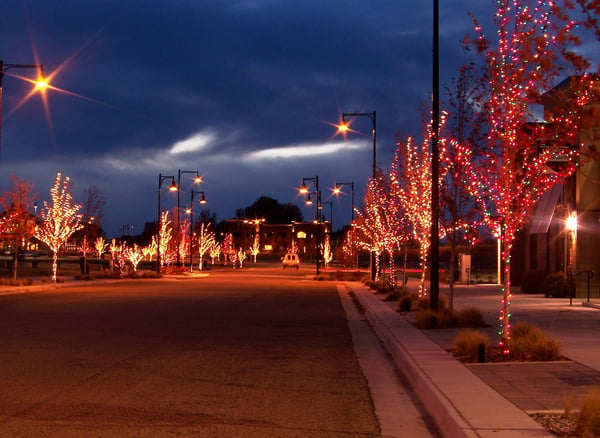 You can tight wrap evergreens, too, for a stunning effect.
Or opt for a looser wrap. Still lovely, but cheaper, as the labor doesn't take as long.
The Cost:
Between $200 and $350 to tightly wrap a 2-4 inch diameter deciduous tree. At Outback we use new lights each year as the strands get stretched and are prone to shorts.
The cost is $100 to $150 to loosely wrap the same size deciduous tree.
Pricing to wrap an evergreen tree in lights varies widely. Give us a call and we'll happily give you a price.
The Trend: Wrap Other Stuff, Too
We'll spruce up your front porch with festive garland that offers fluffy greenery during the day and twinkling lights at night.
Wrap your porch columns or posts.
The Cost:
Lighted garland comes in 9-foot sections and you'll pay $150 for two, Rubert says — enough to outline a standard door or nicely wrap a typical porch post.
The Trend: Linkables
Linkables are 4-foot sections of connectable decorative lights in all sorts of holiday shapes. They keep the lights right where you want them — decorating your roofline.
Opt for icicles that finally stay put or choose from a host of LED designs to stretch across your roofline. Green holly leaves with red berries. Stockings. Bows and swags. Snowflakes. Candy canes.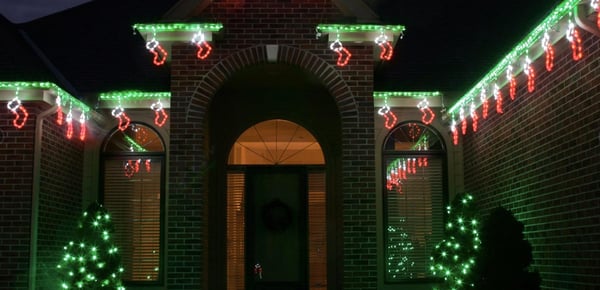 Coordinate a whole-house look with larger LED light displays in the same designs to decorate your porch, rooftop or yard.
"They're more expensive initially, but they're fast to put up so it's a lot cheaper the second year, once you own them," Rubert says.
"Everything is custom, so you can use Linkables just along your roofline, or just the upper or lower part of your house."
The Cost:
Between $1,300 and $1,500 for roofline Linkables the first year and $500 to $600 the second year.
The Trend: Starbursts
You'll love these. Long spiky strands offer a twinkling effect. Hang them from trees or plant them in the front yard on metal spikes.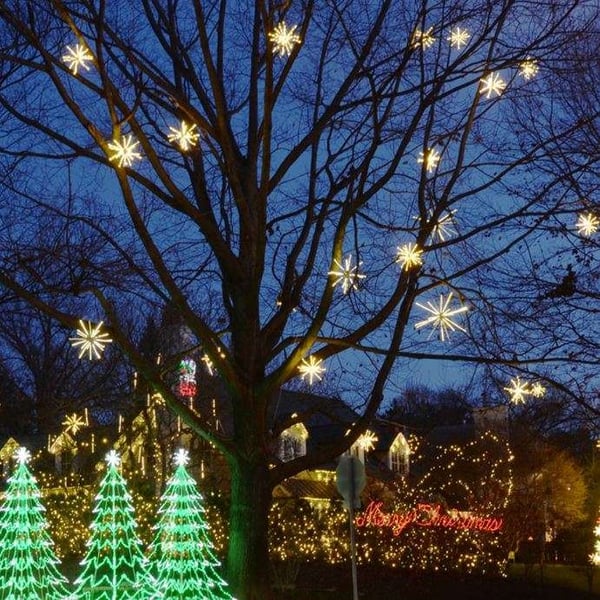 The Cost:
For a 12-inch starburst, $135. Larger sizes can cost up to $235 the first year.
The Trend: Lighted Wreaths
Some 2019 holiday lighting trends are classic. This elegant welcome never goes out of style. Nothing says "C'mon in and be festive with us" like a fluffy, twinkling wreath.
The Cost:
Get a lighted wreath for your front door for between $275 and $600, depending on size.
What About Guarantees?
Yup, Outback guarantees your lights will keep their magical sparkle throughout the season.
If a bulb burns out, we'll be there within 24 hours to replace it.
No Magic Elves, But....
We offer the next best thing.
"We'll do it for you and be done in a day," Rubert says. "Then we take it all down and store everything so you don't have to."
Don't try telling us you have nothing better to do than teeter atop your tall, steep roof. On a rickety ladder. On ice.
"People are really busy during the holidays," Rubert says.
Even if you're not....
"They don't want to be up on the roof."
No worries with our crews.
"We have all the right equipment," Rubert says. "We use lifts if your roof is tall or steep."
Get ready to ooh and aah.
"It's like a whole new landscape
at night," Rubert says. "It's magical."
2019 Holiday Lighting Trends: Leave It To Outback
Let us do the work. You grab a handful of holiday cookies and enjoy the twinkling display.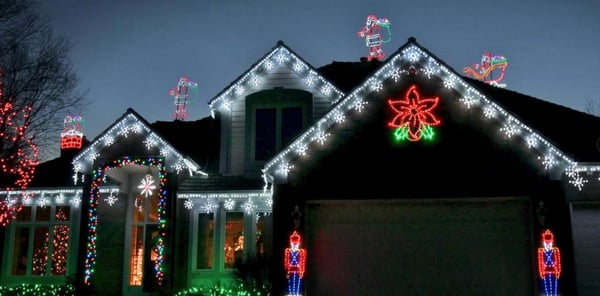 We provide everything, from the highest quality holiday lighting to cords and connectors.
When you're ready, we'll be there to take it all down and store it for next year. You get all of the dazzle, with no hassle.
Trust us to be your holiday lighting and decorating experts.
Located in Idaho Falls, Idaho, we serve residential and commercial properties in Idaho Falls, Rexburg and Pocatello, Idaho, as well as Bonneville, Madison and Bannock counties.
Call us at 208-656-3220. Or fill out the contact form to schedule your free holiday lighting consultation.