You want your house to stand out from the rest this holiday season with lights and festive décor.
Whether it's an outlined roof or illuminated wreaths you want, a professional holiday lighting company can help you with all of your decorating desires.
But what should you look for with a company, and how can you know if they will do a good job?
There are several factors that can help you make the right decision. Here are the Top 4 things you should look for in a holiday lighting company.
Makes Safety a Top Priority
Hanging lights can be a dangerous task if you don't have the right experience and skills. So, you want to find a contractor that has a proven safety record.
You also need to make sure the company has liability insurance and workers' compensation. This will cover any accidents or injuries that occur while they are working on your project.
If you hire someone without this coverage and they are injured at your home, you will be liable.
Uses High-Quality Products
Professional companies are going to use professional-grade products — not the lightings and décor you'll find at your local home improvement store.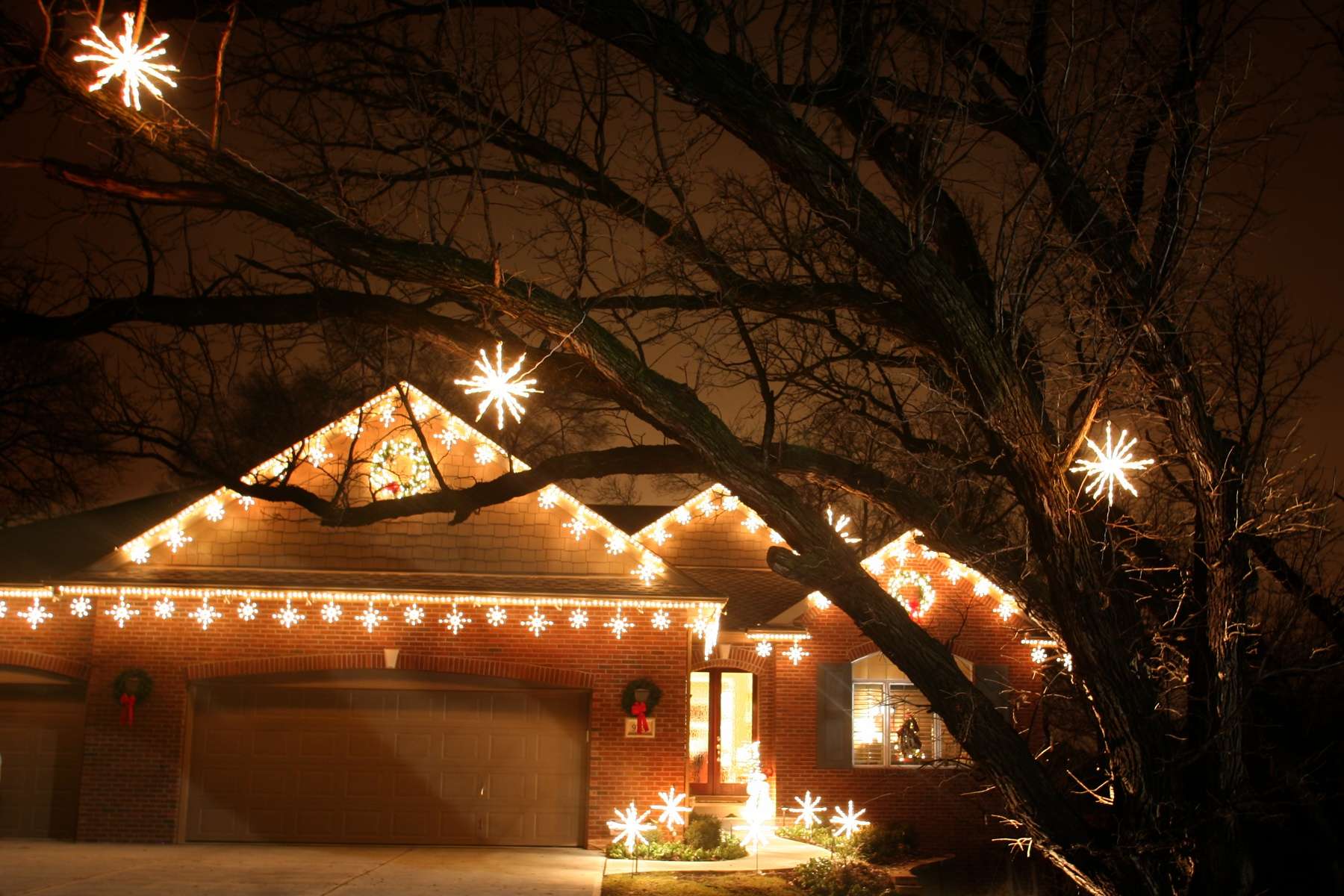 Although professional products cost a little more, these will better stand up to the elements, reducing the chance for issues and possible outages.
While you may be leasing the holiday lights from the company, you aren't leasing electricity. So, make sure the company offers energy-efficient lighting, like LEDs. You — and your utility bill — will be glad you used efficient lights.
In addition to using quality products, you should also make sure the contractor has a wide variety of décor to choose from. The best holiday lighting company will have a large inventory.
Offers a Warranty
You want to enjoy your holiday decorations, so find a company that offers warranties to make that happen.
If a light goes out or something isn't working properly, will the company respond quickly and fix the issue? That's something you need to ask up front to make sure their service doesn't stop once the lights are up.
At Outback Landscape, we guarantee our customers that we'll be at their property within 24 hours to fix any issues — whether it's a loose wreath or a light that has gone out.
Knows What They're Doing — And Simplifies the Process
Anyone can hang holiday lights and garland. But not everyone can do it well.
Ask to see photos of the company's past holiday lighting designs. Not only will you be able to gauge their level of experience, you can also get ideas for your own lighting designs.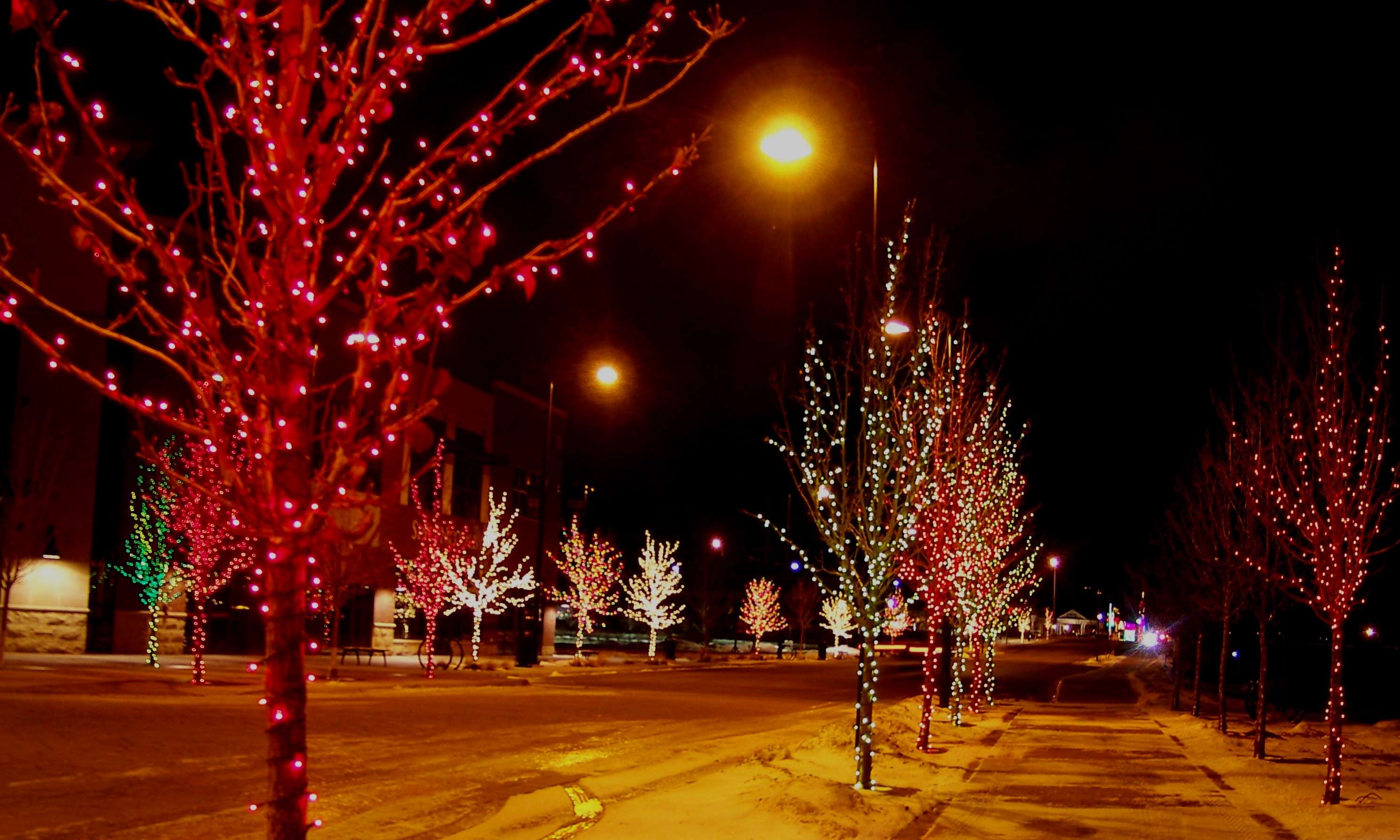 Use a company that has been doing this for years, not someone who just hangs lights during their college break.
An experienced company will also simplify the whole lighting process, letting you just enjoy the holidays. They will have an initial meeting with you to talk about your design ideas, costs and when to get started. Then, they take over from there to install, maintain and eventually take down the decorations.
Outback Landscape's experienced team knows how to bring your home to life this holiday season. Whether you want your roof outlined, trees wrapped or windows adorned with wreaths, we can do it all.
We will get you and your neighbors in the festive spirit with our impressive holiday lighting designs.
Outback Landscape is located in Idaho Falls, Idaho, and we serve residential and commercial properties in Idaho Falls, Rexburg and Pocatello — along with Bonneville, Madison and Bannock counties.
Call us at 208-656-3220, or contact us online to schedule a free holiday lighting consultation!