As you stare at the mounds of tangled Christmas lights sprawled out in the garage, you're probably just focused on getting them out and up on your home.
But to (safely) get the most from your holiday decor, it takes more than a merry attitude and a ladder — although, those don't hurt. Need some help with where to start?
Here are five dos and don'ts for holiday lighting installations in Idaho Falls.
Do This… Have A Lighting Design Plan
Don't Do This… Randomly Hang Up Decorations
Do you get your holiday lighting inspiration from just whatever decor you can find in the garage? Instead of a festive display, you'll probably just get a hodgepodge of sparkles and a Santa that has seen better days.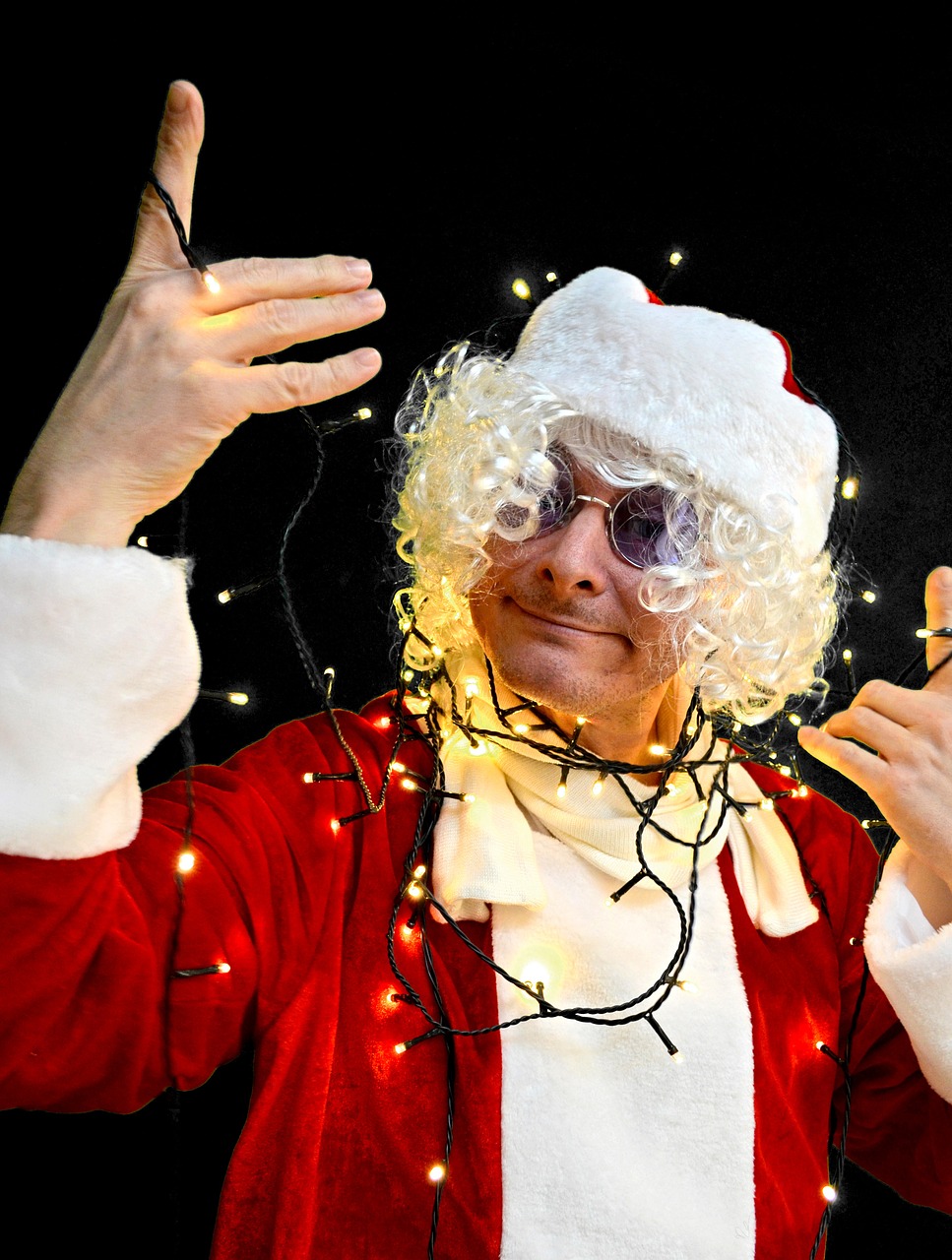 To make your house a place people actually want to drive by this holiday season, plan out what lights you will use wear (like snowflakes on the gutter, candy canes along the walkway, etc.), how they tie into together and if there are any empty spots you want to fill.
There are no holiday lighting design rules you have to stick to. You can start by figuring out what will be the focal point so that your design isn't too busy. It could be your entryway, a stately tree or another landscape feature.
It's a lot easier to change your mind about the lights before they go up.
Do This…Measure Everything
Don't Do This…Guess How Many Lights You'll Need
After eyeing a bush for a bit, you think it will take about 100 lights — only to find out it really needs 300 after you've had to run back to the store to get more.
To prevent that frustration, measure all of the areas you plan to light from the get-go. You'll need more lights if you want to wrap them more tightly around features, obviously, but a good rule of thumb is to get 100 lights per foot you want to cover on a tree or shrub.
Do This… Save On Your Power Bill
Don't Do This… Waste Money And Electricity
Find yourself dreading your power bill come January? You might not be using the most energy-efficient lighting for your holiday decorations.
LED lights use 10 percent of the energy as incandescent bulbs, and they last much longer. So instead of wasting your money on electricity and replacing bulbs, you could be enjoying some cost savings — and who doesn't want that? You can also put your lights on a timer to make sure they are only on when you want them to be (and not at 2 a.m. because someone forgot to turn them off).
(And remember: Choose holiday lighting that is made for outdoor use.)
Do This… Stay Safe On The Ladder
Don't Do This… Slip, Fall And Head To The Hospital
Icy conditions and slick, metal ladders aren't always the best combination — unless you want to spend your holiday season in a cast.
So before you climb up your ladder to start stringing the lights, make sure you know how to stay safe:
Keep three points of contact on the ladder at all times (ex. two feet and one hand).

Have a spotter to hold the ladder in place.

Don't use a ladder that is broken or bent.

Make sure all of the extension locks are engaged.

Don't stand on the top step.

Avoid using it if the ground is frozen and icy.

Keep the ladder away from electrical hazards (ex. overhead power lines).
Take ladder safety seriously — or you could suffer from a serious accident.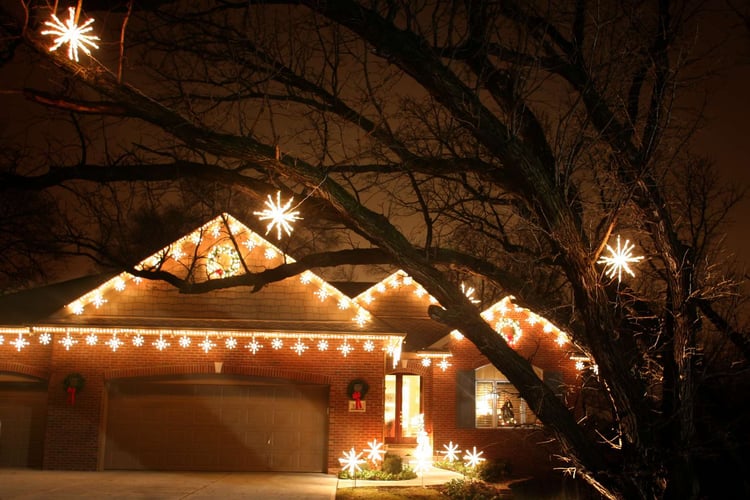 Do This… Hire A Holiday Lighting Installation Professional Like Outback Landscape
Don't Do This… Break Your Back Doing It Yourself
Love the holiday season but hate having to decorate for it? We hear you loud and clear.
Instead of spending your time climbing ladders and untangling lights, contact a lighting professional who will handle all of it — from the design and installation to the takedown and storage for next year.
Ready to get your home in the holiday spirit?
Contact Outback Landscape to schedule your free holiday lighting consultation.