At Outback, we get a lot of calls from potential clients asking us about planning a design/build project. Their biggest question is: How long does it take to create a design plan?
And we tell them that the actual design/build process doesn't take as long as they think — even though it can depend on some varying factors, such as size of the project, grade changes, time of year, etc.
If they plan it out far enough in advance and give us the right information upfront, we can generally have their whole project finished in about 6 weeks.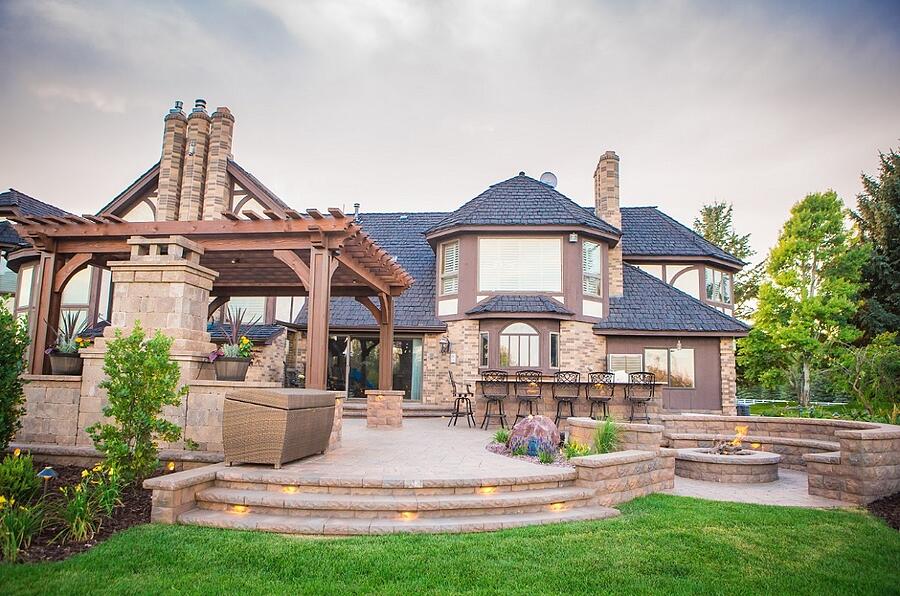 The truth is the only two factors that hinder the design/build process for us are: not telling us your budget upfront and not knowing how you want to spend your time in your landscape. Giving any landscape design/build company this information on the initial site visit will ensure a quick, smooth design build process.
How Long Does it Take to Create a Landscape Design Plan?
When you first start searching for a landscape design company, you probably already have a vision of the activities you will want to enjoy in your yard. Always discuss this with your landscape designer! (A good one will ask you from the very beginning.) Our goal is to give you the outdoor living space you want within the parameters you set.
Revealing a realistic budget to your landscape designer on their initial visit does three things: It prevents you from wasting your time with a company that can't meet your needs. It allows you to feel comfortable with the designer—without fear of surprises. It eliminates the need to make drastic changes to the initial design and delay the design process further.
For basic installations, you can expect to spend 5-10 percent of your home's value — if your home is worth $500,000 you will probably aim for a budget of $20,000-$50,000. For more labor intensive installations, such as outdoor kitchens, grade changes, gazebos, pergolas and precise work, you can expect to spend up to 10-15 percent of your home's value.
Outback designs landscapes all year round. Once the initial site visit is complete, it will take 3-4 weeks for the landscape designer to complete your design, so if you are hoping to have the installation completed in spring, you need to contact your designer as early in the year as possible — specifically January, February and March.
If you have a clear idea of both your needs and your budget, you'll start this phase knowing exactly what you can afford and which features you must have in order to make the installation work for you.
It's Time to Start Making Some Decisions
If you've accurately expressed your needs and budget during the design phase, the decision phase will be much shorter. The decision phase is really about you. By this time you should have all of the information you need to make a decision about your build.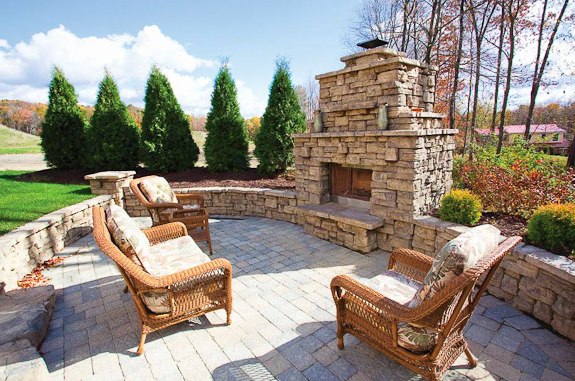 If you want to add features beyond the scope of your project design and budget, you can talk to your designer about making compromises on materials (stone, pavers, plants, furniture, fixtures, etc.), or ask about separating the project into phases to complete over multiple seasons.
Your designer will recommend completing any portion of other phases that may require burial of wires and pipes or other excavations during the initial phase to prevent damage to completed areas in the future.
Major alterations or additions may require another site visit, and most minor changes to the design will take up to 1 week to complete.
How Long Does it Take to Build a Landscape Design?
Once you've made all the decisions, you are ready to move on to the build phase of your design. For you, this should be the easiest phase of the entire process. You just sit back and trust your landscape contractor to implement the plan we've worked together to create.
Your landscape contractor should take care of applying for permits, arranging inspections and handling most of the technical details for you—they know how to complete the paperwork to get the build pushed through quickly.
At Outback, installs start in April, but we can start in March if weather permits. In Idaho Falls, Rexburg and Pocatello, most landscape construction is scheduled between April and the end of November.
Most of our basic landscape installs take only 1-2 weeks to complete after breaking ground. More precise work and labor-intensive installs like outdoor kitchens, grade changes, leveling, compacting and large hardscapes may take 2-3 weeks. And changes beyond the scope of the project can take up to 1-2 weeks to design and complete.
It pays to start early: If you wait too long before requesting a design, or take too long in the decision phase, your landscape construction can be delayed by 4-6 weeks while waiting for crews to complete other installations. So, although you contacted Outback for a landscape design in May, you may not be enjoying your new landscape until the fall. Either way, we promise to keep the lines of communication open.
Conclusion
So how long does it take to create a landscape design plan? That's really up to you. Our landscape designers have worked with hundreds of homeowners to build new landscapes and build additions on existing properties as well. To be sure the installation of your landscape begins on schedule, contact Outback well in advance of our spring install schedule.
In the end, you control the factors that can stall the landscape design/build process. So don't be afraid to be honest and trust your landscape designer.
We hate sticker shock as much as you do. It's one of the drawbacks in an industry that tries its darndest to protect its pricing. But you don't need to worry about your budget. All projects have to start somewhere, but we can't help you if we don't know what number we are shooting for.
So you just worry about letting us know how you plan to enjoy the space — entertain guests under a pergola, play a game of hoops with the kids, sit quietly by a bubbling pond, or cook for your neighbors in your outdoor kitchen — and we'll design the right space with all the materials you need.
If you need more information about how long it takes to create a design plan, we've put together a comprehensive Landscape Planning Guide just for you, one that distills our more than 10 years' industry experience into one helpful homeowner resource.