The right lighting changes everything.
It turns a dark corner of your yard into an inviting entertainment area. It brings safety and security to your front door. It transforms trees and plants into artwork of light and shadow. It keeps you from tripping over your kid's skateboard in the driveway.
But all the decisions involved in choosing your landscape lighting design can be a bit overwhelming.
Let's take a look at how to choose landscape lighting for your home.
1. Landscape Lighting Placement
First things first. Where do you need landscape lighting?
Take a stroll around your property and take note of dark areas that need a lighting boost.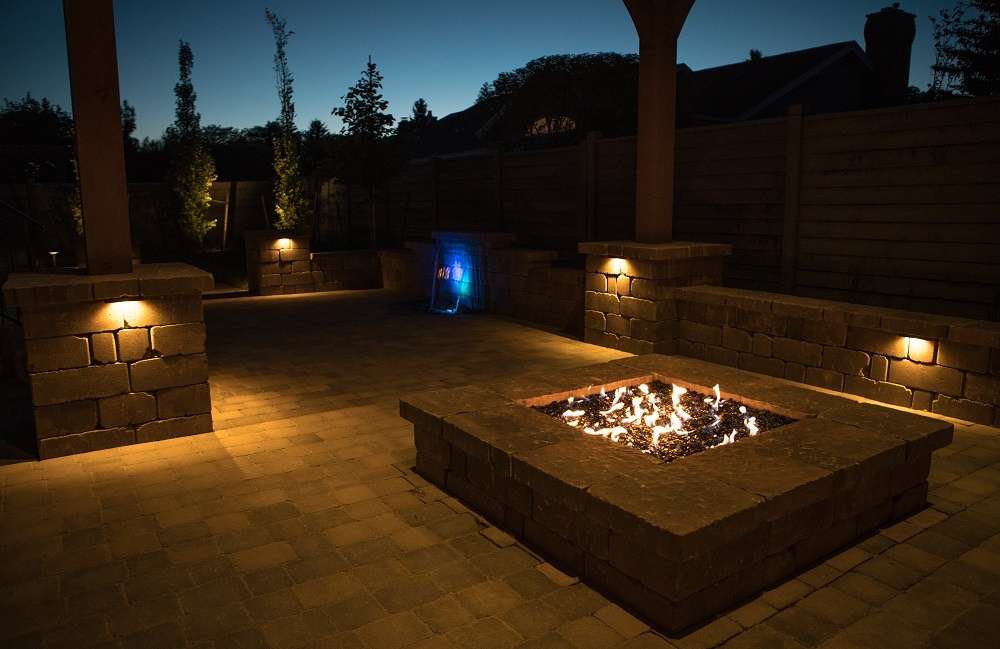 Entryways and walkways. Garden paths. Patios and decks. A pool, if you have one. Steps and stairs.
Do you have a particularly stunning plant in your garden? A fountain you'd like to enjoy at night? Pretty architectural elements, like an arbor or pergola? A pond? A fire pit?
These are all great candidates for landscape lighting. There's specialized lighting available for any landscape feature.
2. Installation Timing
Think about landscape lighting when you make your landscape plan. Even if the lighting will come later, it's smart to let professionals do the underground wiring during construction. We can hide wires and fixtures more easily if we work in conjunction with the carpenters and electricians.
3. Landscape Lighting Voltage Options
Here's one choice that's easy. Low voltage is the way to go for longevity and to conserve energy. That means LED lights.
All the landscape lighting we install is LED. Halogen bulbs last for only about one year, and replacing them annually is a hassle. LED bulbs have an average life of 50,000 hours and use 75 percent less electricity than halogen bulbs.
We haven't had to replace a bulb yet. While LED bulbs cost more upfront, the savings over time is substantial.
4. The Type Of Lighting Fixtures
Here at Outback Landscape, we love uplights. You'll hear us talk a lot about the difference they make in the landscape.
Uplights are installed on the ground close to the base of your subject to throw a cascade of light on plants, shrubs, trees or landscape structures.
Lighting a pretty tree from the ground up shows off its interesting bark, branch structure and delicate leaves. Lighting columns from below adds drama and can create interesting shadows on walls.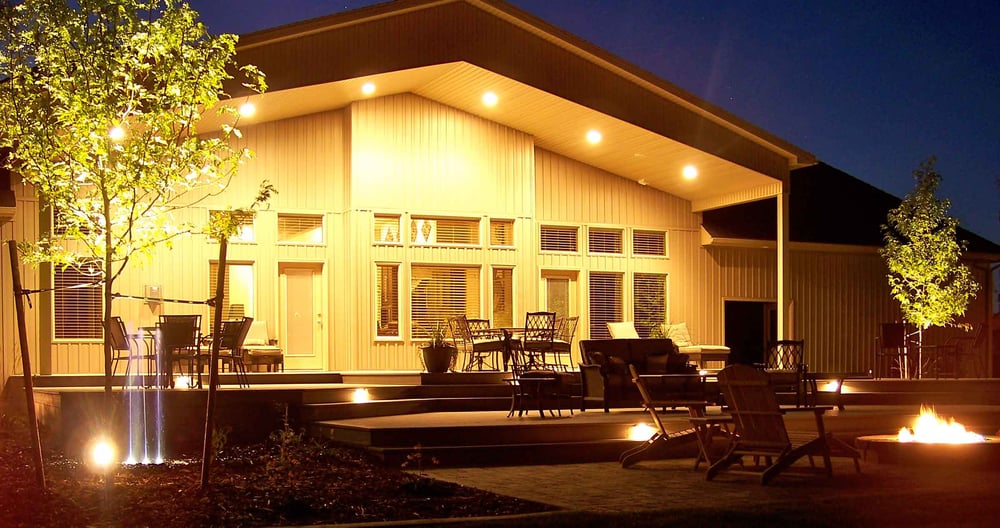 Garden features are great candidates for uplighting. Highlight a beautiful fountain, elegant statue or a prized plant with uplighting.
Some features are best lit by downlighting.
Lighting a bed of beautiful hosta from above shows off their big textured, variegated leaves after dusk.
Outdoor seating is perfect for downlighting. Use it under benches and seating walls to cast subtle lighting along pathways and patios. Not only does it cast a welcoming pool of light, but it offers an element of safety for people walking through.
Perplexed? Your lighting designer is expert in choosing the right light for the right place.
5. Landscape Lighting Fixture Materials
You'll see a variety of materials in the lighting fixture market. Some are better than others. Let's take a look at the options:
Aluminum
Aluminum is tempting, because it's the least expensive. But it's also the lowest quality. Over time, it will oxidize, and the paint will fade.
Aluminum doesn't hold up well around salt and will corrode over time.
Powder-coated aluminum might seem better, but it, too, will discolor, chip and fade after a few years.
Brass
Made from a mixture of copper and zinc, brass is a hard metal that holds up well in the environment. Brass fixtures are more expensive,
but will last for many years and often come with extended warranties.
Brass will develop a patina over time when exposed to the elements, but it won't corrode.
Copper
Copper is another great quality option for outdoor lighting. Copper is not quite as solid as brass, so some manufacturers will make brass fixtures and coat them with copper for the longevity of brass and the beauty of copper.
Copper will also develop a patina over time, darkening when exposed to the elements.
Composite
High-quality composites are resistant to corrosion and can be much more affordable than comparable solid-metal fixtures.
6. The Cost of Landscape Lighting
Let's face it — your budget is a big factor in determining the scope of your landscape lighting plan. It decides whether you install your entire lighting plan at once, or in stages to spread the expense over time.
It helps determine how many fixtures you install and where.
Be prepared to have an honest discussion about cost with your landscape lighting designer. Think about your priorities, where you want to splurge and where you might be willing to cut back.
So, What Is The Cost?
A basic landscape lighting system with a transformer, photocell and timer and four to five LED uplights will start at about $1,500, installed.
Why uplights? As we noted earlier, they're versatile. One light — a host of great effects.
Add lights, and the price goes up. An average LED landscape lighting installation with the necessary transformer and wiring for a 10-light system will cost about $3,000.
The cost goes up from there at approximately $185 to $195 per additional fixture, including installation and wiring.
Ask us about our Outback Landscape lighting kits that bundle all the basic needs into one affordable package.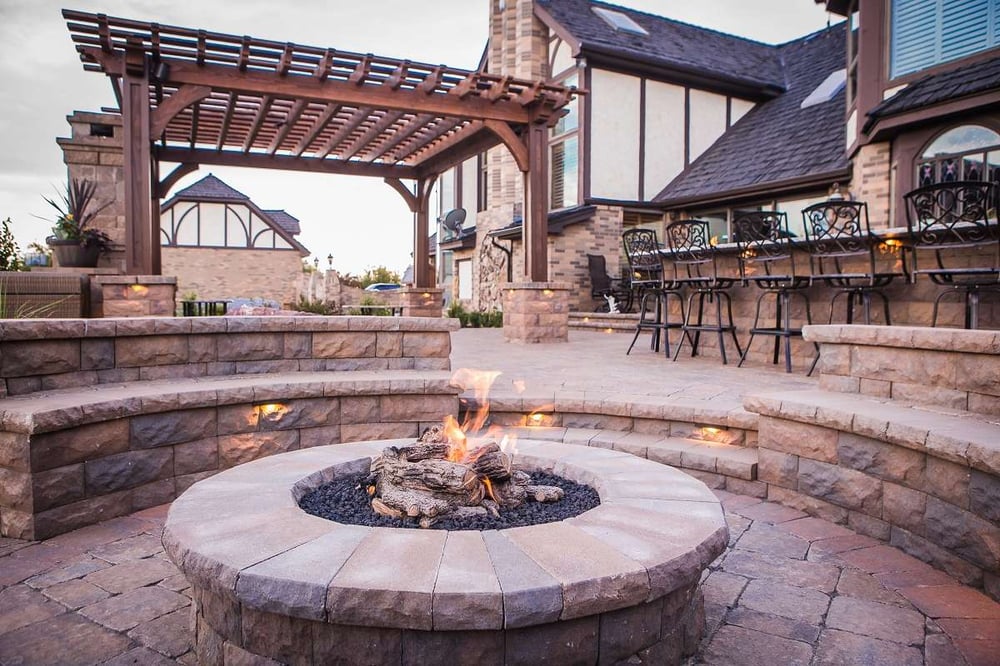 Trust Outback With Your Landscape Lighting
At Outback Landscape, we know making landscape lighting decisions can be a bit overwhelming. That's why we'll work with you to devise the best landscape lighting design to fit your needs and your budget.
We also bring years of experience, skill and the best quality materials to every job.
Our experienced team can bring your landscape to life at night by lighting patios, arbors, steps, decks, walkways, trees, driveways and planting beds.
How to choose landscape lighting Design? Leave it to us. Contact us at 208-656-3220 or fill out our contact form. Our Idaho Falls landscape lighting experts would love to hear from you.