Sure, it doesn't have to clock in until the sun goes down, but once it starts its shift, your landscape lighting works really hard for your money:
It turns a dark, unused corner of your yard into an inviting entertainment area that becomes your go-to night spot.
It brings safety and security to your front door, along with peace of mind.
It magically transforms simple trees and plants into amazing artwork of light and shadow.
It keeps you from tripping over your kid's bike in the driveway.
And what do you pay for this hardworking landscaping element?

How much does it cost to install landscape lighting?

Let's shed some light on it.
The Cost to Install Outdoor Lighting in Idaho
Plan to spend between $4,500-$12,000 for a typical landscape lighting installation

An average LED landscape lighting installation with the necessary transformer and wiring for a 10-light system will cost about $4,500. Add lights, and the price goes up.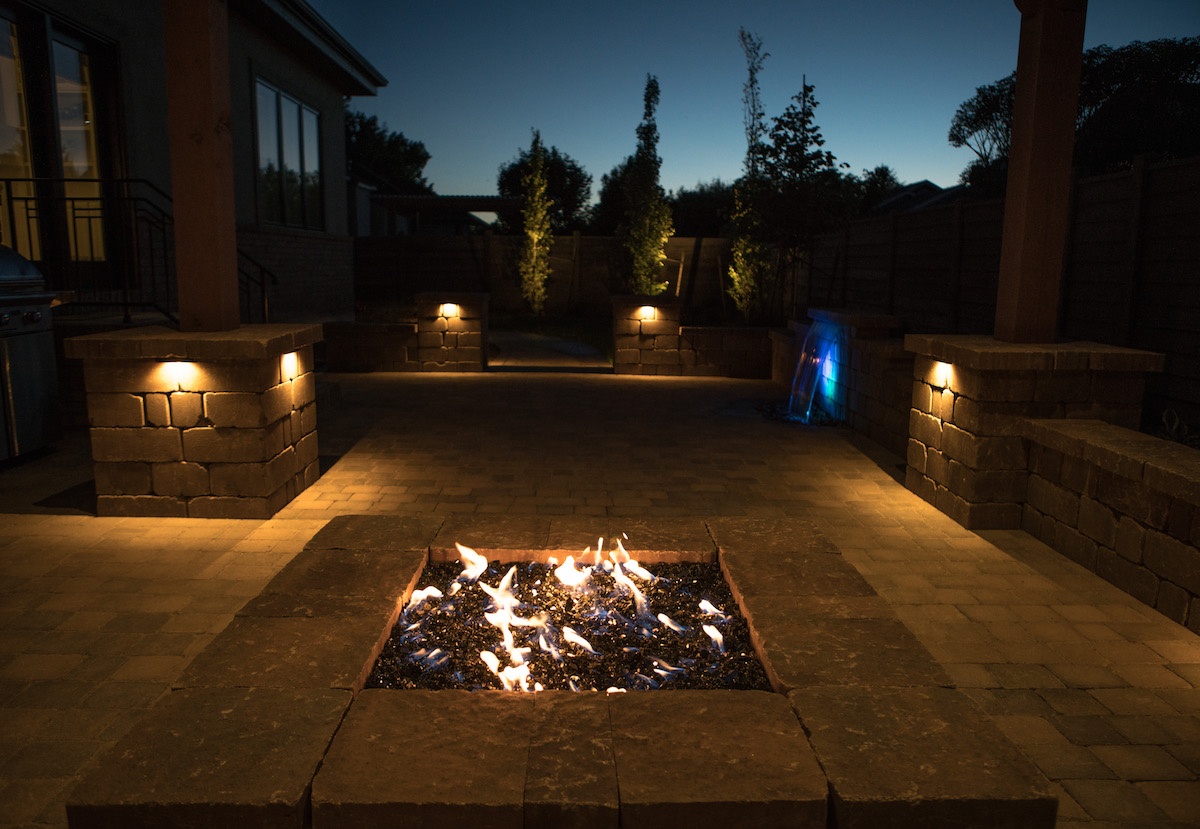 You might want more uplights, the versatile workhorses of your outdoor lighting.

Uplights are installed on the ground to cast a cascade of light on plants, shrubs, trees or landscape structures. One light — a host of great effects.
What Affects The Cost to Install Landscape Lighting?
The number of lights is one factor, but there are others that affect the cost to install outdoor lighting, from the size of your yard to obstacles in installation to the type of fixtures.

Let's take a look at a few factors:
How Tricky Is Your Yard?
Trenching low voltage wire through lawn is fairly easy and doesn't require conduit, since it's low voltage.

But if an installer is trenching under sidewalks, around patios or other obstacles, the cost to install landscape lighting goes up, because the time and labor increases.

And if the ground beneath your lawn is rocky, higher labor costs may come into play because trenching is more difficult.
Quality Of Fixtures Matters
Not all landscape lighting fixtures are created equal. The fixtures that come in kits you find at the hardware store, for example, are usually plastic. They won't hold up well to the rigors Mother Nature dishes out.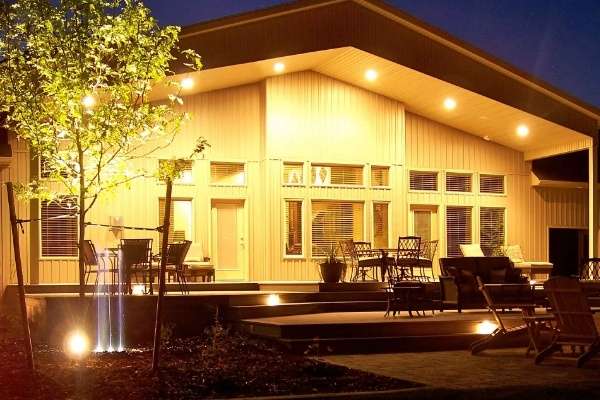 At Outback Landscape, we prefer aluminum landscape lighting fixtures because they last longer and are more durable. The advanced powder-coating techniques and top-quality aluminum of high-quality fixtures prevents corrosion and other damage.
Long Runs Of Wire to Stop the Drop
If you have a large property or a complex lighting design, the unusually long runs of wire to the transformer may lose voltage — called "voltage drop" — so a larger transformer is required to keep all lights on the same circuit. This affects the cost to install landscape lighting. Transformers vary widely in cost, from several hundred dollars to $1,500 or more.
Availability Of GFCI Outlet
If your property doesn't have an exterior ground fault circuit interrupter (GFCI) outlet, essential for powering a low voltage lighting system, a licensed electrician will have to add one, which will add to the cost to install outdoor lighting.

Older homes are notoriously short on these outlets, which shut off an electric power circuit when it detects that current is flowing along an unintended path, such as through water or a person.
Saving Money With LED Lights
All the landscape lighting we install is LED. Halogen bulbs last for only about one year, and replacing them annually is a hassle. LED bulbs have an average life of 50,000 hours and use 75 percent less electricity than halogen bulbs.

We haven't had to replace a bulb yet. While LED bulbs cost more upfront, the savings over time is substantial.
Why DIY Outdoor Lighting Doesn't Always Save Money
Sure, you could attempt landscape lighting installation yourself. You can get a kit for a few hundred dollars. The cost to install outdoor lighting using skilled, experienced professionals is well into the thousands, depending on the size and scope of the installation.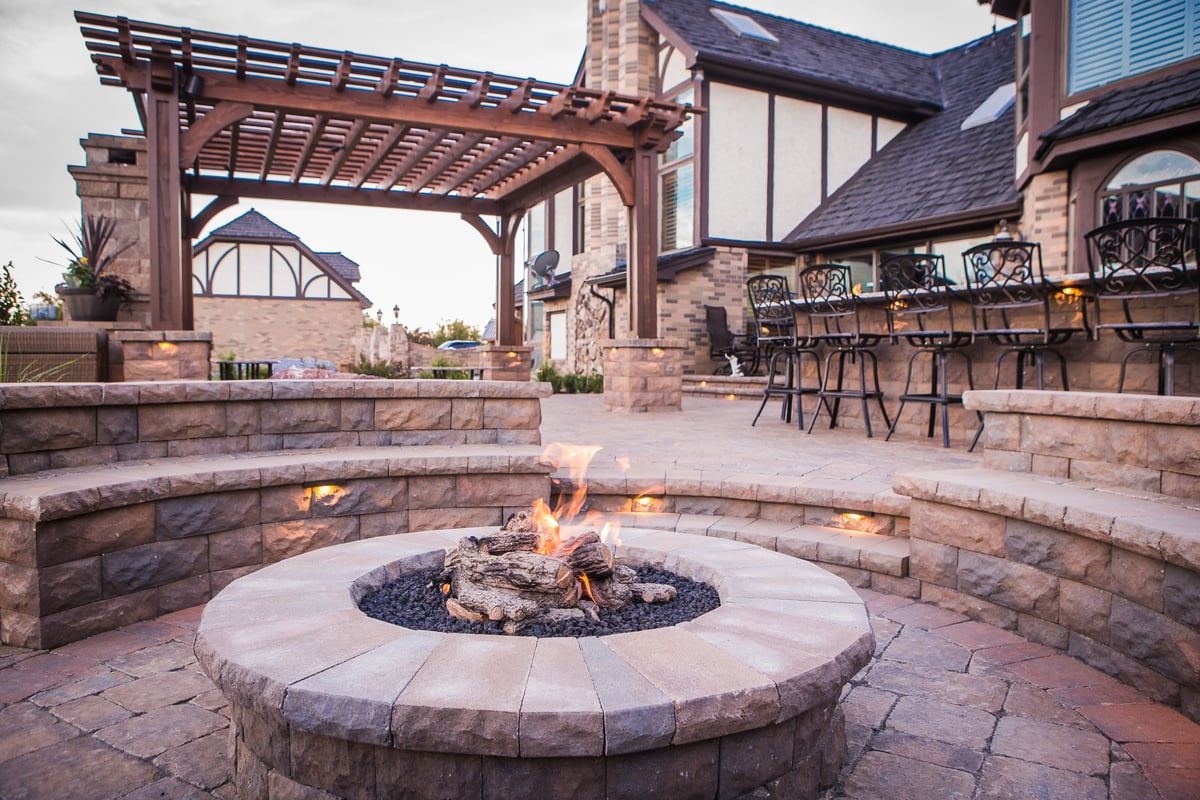 But the quality you get with a lighting kit doesn't come close to the quality work of a professional landscape lighting contractor.

Professionals do this for a living. Every day. They know how to install top-quality lights correctly, so there are no unfortunate issues down the road that can cost you more in the long run.
What The Pros Know
There's more to installing landscape lighting than just the labor. So much detailed expertise goes into the cost to install landscape lighting.

Professionals know how to precisely place lights so there are no odd shadows — or blinding glare that will annoy your neighbors.

A professional uses high quality fixtures, bulbs and wiring that often include a lifetime warranty.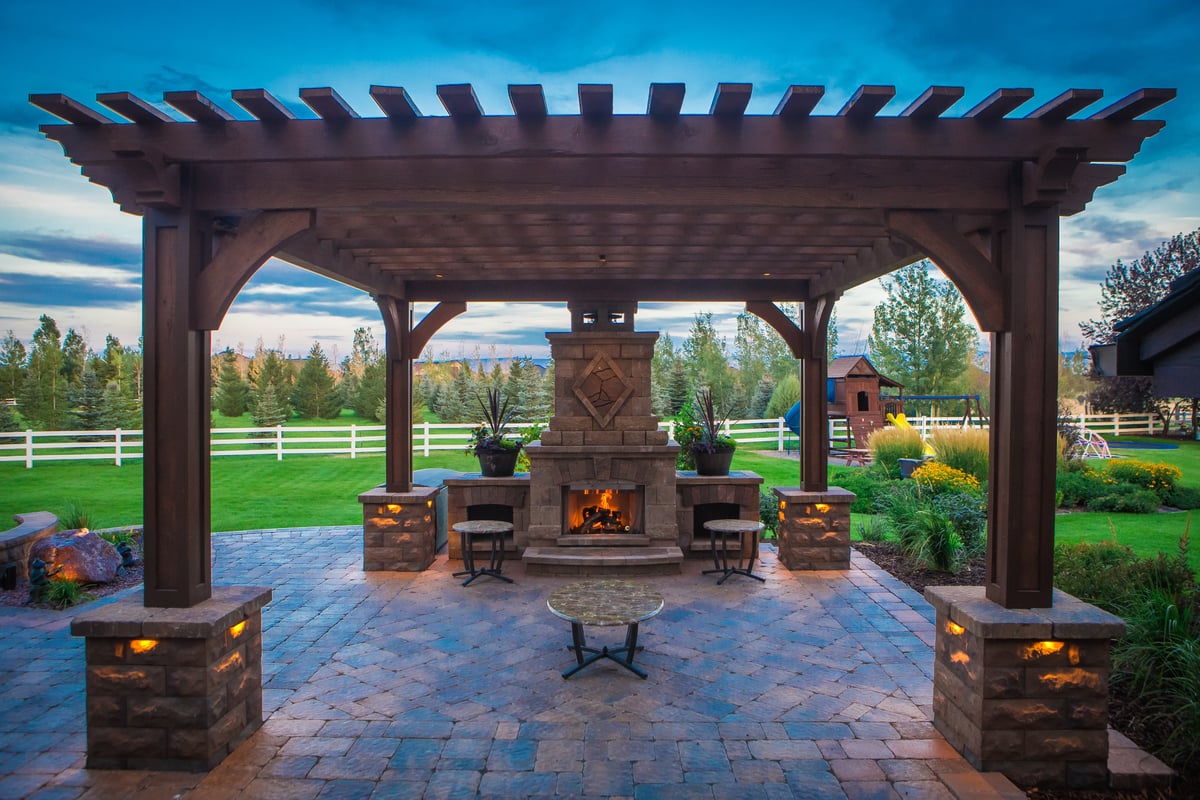 Professionals offer expertise that doesn't come in a box. They study the characteristics of each property to create a unique look, using varying levels of light and assorted types of fixtures.

They know about color temperature, lumen output, voltage drop and other tools of the trade that go way beyond those instructions in your kit from the home improvement store.
Ready for Stunning Landscape Lighting in Idaho Falls? Trust Outback
At Outback Landscape, we know the cost to install landscape lighting is important to you. That's why we'll work with you to devise the best landscape lighting design to fit your needs and your budget.

Lighting plays a key part in the most stunning landscapes. We bring years of experience, skill and the best quality materials to landscape lighting installation in Idaho Falls.

Outback lighting pros can bring your landscape to life at night by lighting patios, arbors, steps, decks, walkways, trees, driveways and planting beds.

Located in Idaho Falls, Idaho, we serve residential and commercial properties in Idaho Falls, Rexburg and Pocatello, Idaho, as well as Bonneville, Madison and Bannock counties.

Contact Outback Landscape at 208-656-3220, or fill out the contact form to schedule an onsite consultation.

We'd love to hear from you.