Here's a fun challenge — how many Idaho landscape design trends can you fit in at once?

Let's give it a try:

Pick some plump, ripe raspberries from your backyard berry patch, admire the bees buzzing among your drifts of native plants, then get a pizza baking in your outdoor pizza oven while you hang out on your expansive patio near your cozy fire pit.

That's five. Bam! Snap some pics for your Instagram, or just enjoy your extreme trendiness for yourself.

Feel free to fit in even more. Let's take a look at a few of the top landscape design trends in 2023:
1. Water-Conscious Landscaping
Many Outback clients are originally from California, where water is an especially precious commodity, says Kirk Jeppesen, Outback Landscape designer.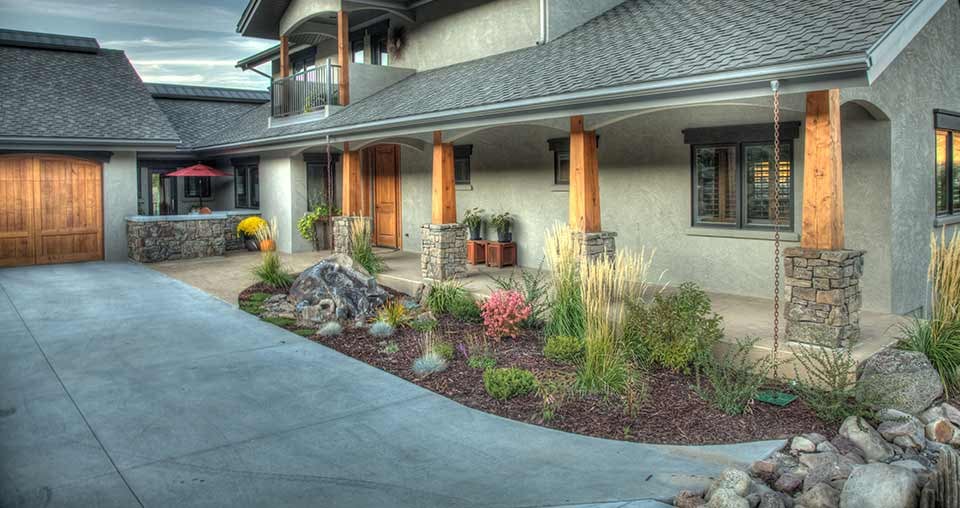 So, they want landscaping that doesn't need much water. But even native Idahoans know saving water isn't just trendy — it's smart and essential as we care for the natural world around us.

Some of the most popular landscape design trends of 2023 are the smartest, too:
Native Plants
They thrive without extra water. A few of Outback landscape designer Kim Rubert's favorites:
Common Yarrow
Flax
Karl Foerster feather reed grass
Dogwood
Burning Bush
Mugo Pine
Chokecherry
Colorado Spruce
Upright Juniper
Birch
Sparse Plantings
Skip lush and luxurious plant-packed gardens. A few dramatic, low-maintenance plants can make a stunning impact.
Minimal Lawn
Less watering, and, bonus: less mowing!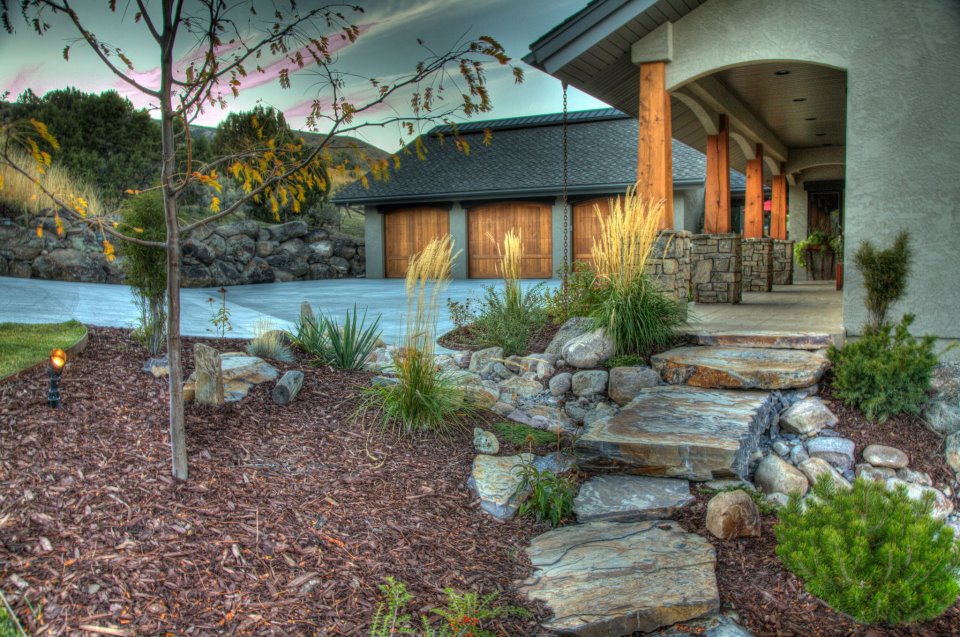 Large Boulders
They add drama and impact and need no maintenance. Plus, extra seating!
2. Fun and Functional Entertainment Spaces
If you live in Idaho, you love the outdoors, so why not spend every minute you can outside?

But make your outdoor areas work for you, not just match the latest Idaho landscape design trends.

"People are very thoughtful and intentional about the functionality of their landscapes," Rubert says.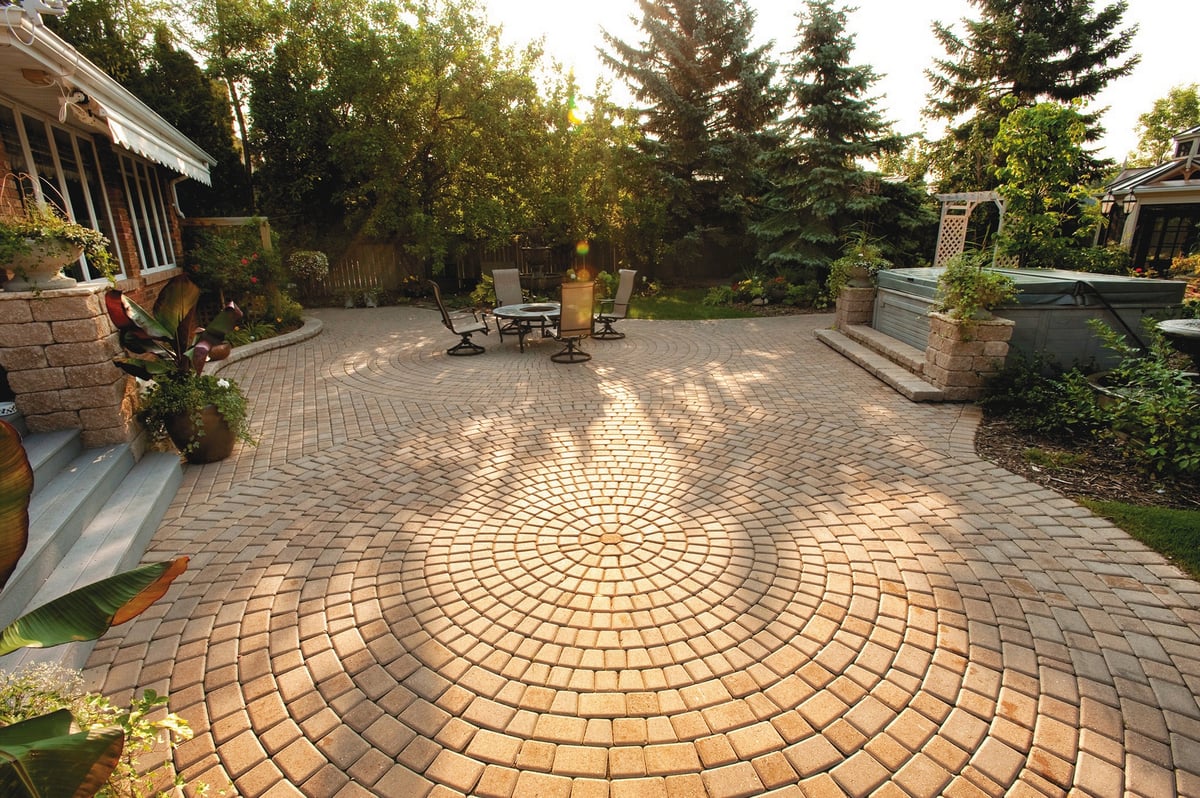 She loves that. Function is huge. It's the first thing Rubert starts asking about when she sits down with a new customer to talk about their landscape design: How do you live? What do you like to do? Do you entertain a lot?

Expansive patios are great multi-taskers, allowing space for all kinds of entertaining, from boisterous weekend cookouts to quiet morning coffee and yoga to romantic wine dates beneath the stars.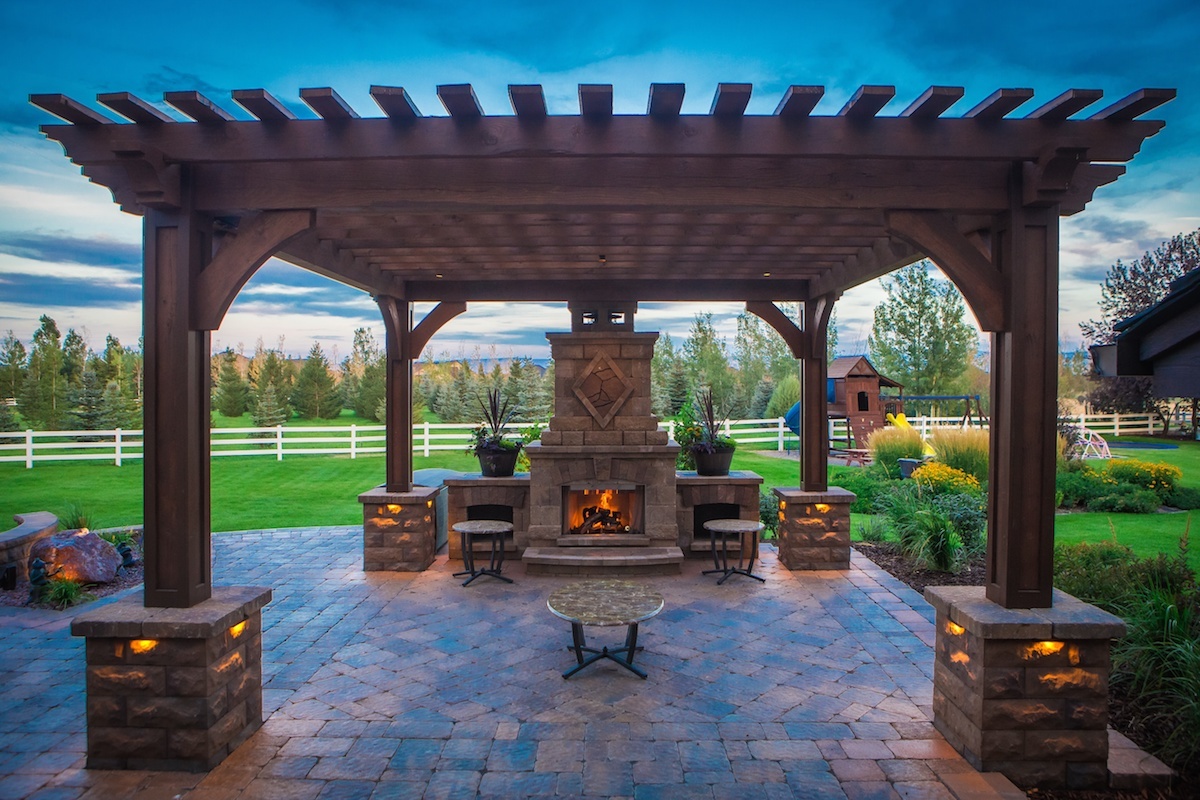 Top Idaho landscape design trends to add to your fun and functional patio:
A fireplace or fire pit. Toasty, flickering flames offer the perfect gathering spot. They keep you cozy on a chilly night, extending the time you can enjoy beneath the stars. Stock up on marshmallows.
Outdoor kitchens, from a complete chef's kitchen that will have your neighbors shouting, "Yes, chef!" to a modest grill and bar.
Outdoor pizza ovens. Stash that takeout menu and sizzle up the perfect pie yourself, al fresco. Top it with fresh basil plucked from your patio pot. (See trend number 3.)
3. Eat Your Landscaping
Maybe don't munch on your thorny barberry or that holly with the spiky leaves. Ouch.

But how great would it be to snip fresh fragrant herbs to top your salads, pop fresh juicy raspberries in your mouth as you stroll past the garage, and mix up some salsa with pretty peppers fresh from the garden? Add a couple fruit trees for fun.

Edible landscaping is among the tastiest Idaho landscaping trends, and many plants you'll love in your kitchen also look great in your landscaping.
4. Plants for Pollinators
One of the most popular landscape design trends for 2023 involves helping our pollinator pals.

Bees, especially, are having a tough time out there, dying from a variety of factors—pesticides, drought, habitat destruction, air pollution, global warming and more.

Lucky for you, the plants pollinators love are great for your landscaping, too. They're typically native plants, which means they thrive with little care.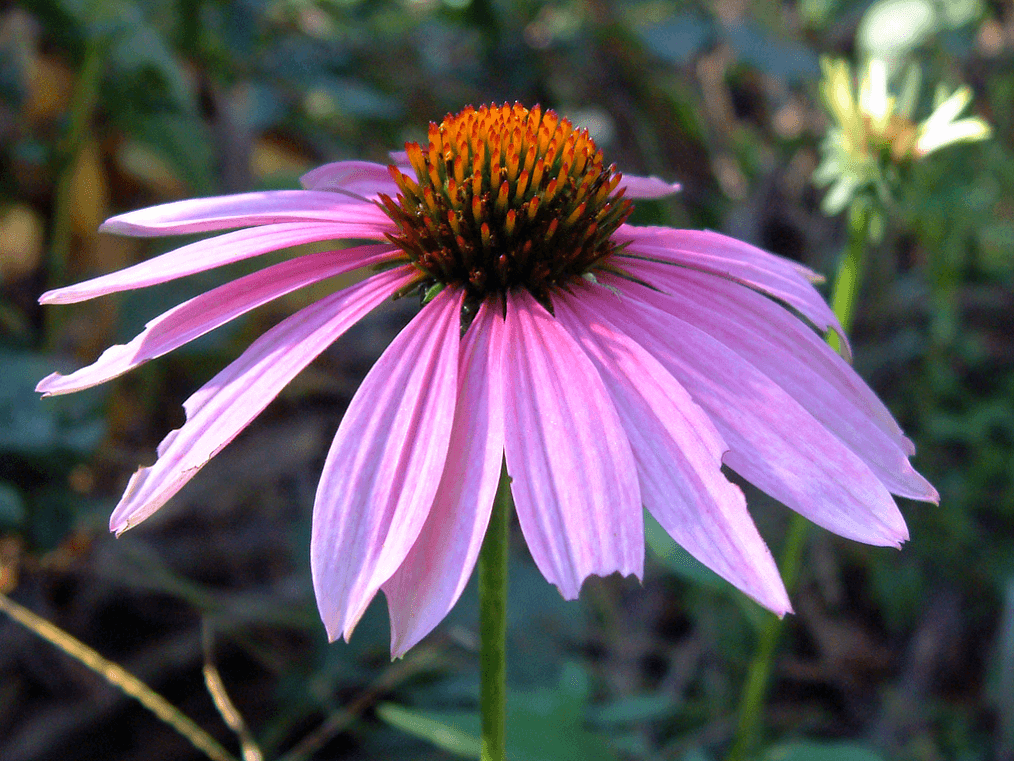 Here are a few beautiful pollinator plants:
Columbine will wow you with its delicate red and yellow bell-like flowers that hummingbirds and other pollinators love.


Coneflower is the ultimate easy-going plant, thriving in full sun as well as partial shade; attracting birds, bees and butterflies; and they come in a host of colors, from purple or pink to white, yellow and orange.


Oregon grape, a low shrub with glossy, holly-like leaves, boasts yellow flowers in late spring and attractive dark blue berries.
Update Your Space with Landscaping Trends for 2023: Trust Outback
The best Idaho landscaping trends aren't just great for a season or two but stand the test of time.

And they don't just look great — they work great, for your lifestyle and your property's unique conditions.

We'd love to show you more.

Need landscape design services in Idaho Falls, ID? Outback Landscape is a full-service landscaping company offering maintenance, design, and landscape installation throughout Southeast Idaho and Wyoming.

We install beautiful, functional landscapes. But our work doesn't stop there. We'll stay with you for the long haul, taking care of your property through all four seasons.

We serve residential and commercial properties in Idaho Falls, Rexburg and Pocatello, Idaho, as well as Bonneville, Madison and Bannock counties.

Call us at 208-656-3220. Or fill out the contact form to schedule a no-obligation meeting with one of our team members.

We can't wait to hear from you.
Image Source: coneflower