From sustainable features to relaxing spaces, there are a lot of exciting things going on with outdoor living areas.
Get ideas for what you can do to enhance your landscape with the Top 6 outdoor living trends for 2016.
Entertain into the Night
Brighten up your outdoor living area with landscape lighting.
The trend to illuminate your outdoor space is about more than just adding safety, security and being able to use the area after dark — although those are all great benefits. In 2016, landscape lighting designs will also help create a welcoming ambience and highlight your yard's features.
You can use uplighting around trees or other plants to spotlight the foliage. If you have sitting walls or other overhangs, you can place downlighting underneath them to lighten up the surrounding space.
The lights should cover all of the outdoor living area so there are no dark spots. But, you don't want them to be too bright or shine into people's eyes. It's important to have a professional lighting design before beginning on the project.
Using LED landscape lights will continue to be popular this year. More people are choosing LEDs for their energy efficiency and long-lasting power.
Easy to Maintain
No one wants to spend all of their free time mowing, weeding, replacing plants and watering — except for maybe our team.
As people look for ways to be more sustainable, more are turning to native, drought-tolerant plants. There are a variety of trees, shrubs and flowering plants native to Idaho Falls that will be hardier and require less maintenance.
Some foliage that will thrive includes black-eyed susan and agastache plants. Native varieties will need less water, helping to lower your utility bills.
Create Outdoor Rooms
Backyards are gradually becoming more like your indoor space, equipped with rooms and all. There are a variety of ways to create outdoor rooms depending on your space and taste.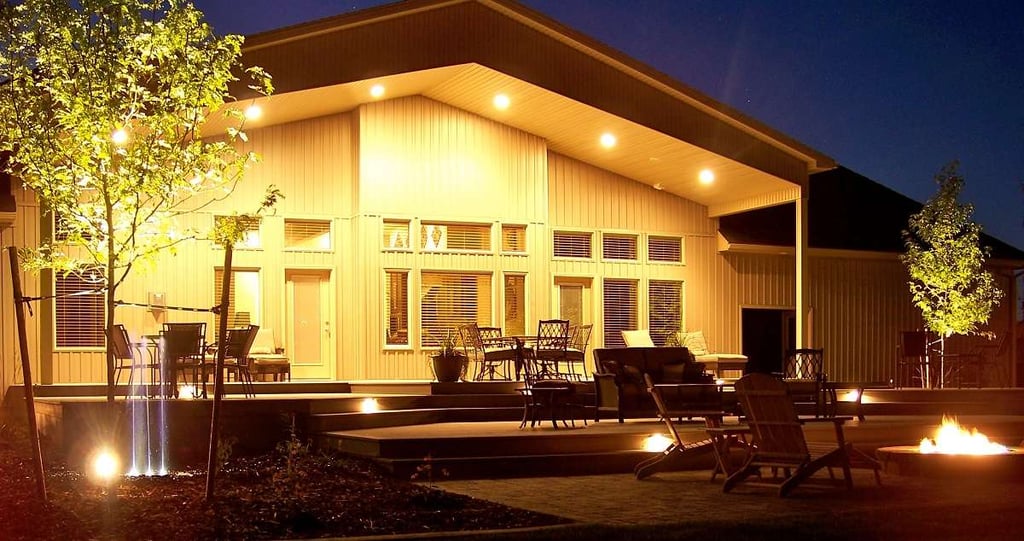 You can border your patio with colorful plants or retaining walls to encompass the space. Or, install a pergola or other shade structure over the dining area. If you have a larger outdoor space, you can create different levels of patios and entertaining space to form different rooms.
Having multiple areas will give you more space to relax and entertain guests. Plus, this trend will add value to your property and increase the aesthetics.
Space to Relax
Your outdoor living space should make you want to sit down and stay awhile. So, make sure you have a place to kick back.
Patios remain a top trend for outdoor living trends, along with sitting walls around them. Retaining walls can even double as a place to sit.
You can also incorporate furniture that matches your plants or hardscape features. Make sure the patio and sitting area design gives you enough space to walk around. Miscalculating how much room furniture will take up on a patio is a mistake you definitely want to avoid.
Hot Features
Having places to sit and relax is important, but what good is the space if it doesn't have a focal point to enjoy? Warm up with one of the hottest trends for 2016, fire features.
Whether you install a fire pit or fireplace will depend on your space, budget and personal preferences. Fire pits are smaller, more versatile, cost less and won't block your views, compared to fireplaces.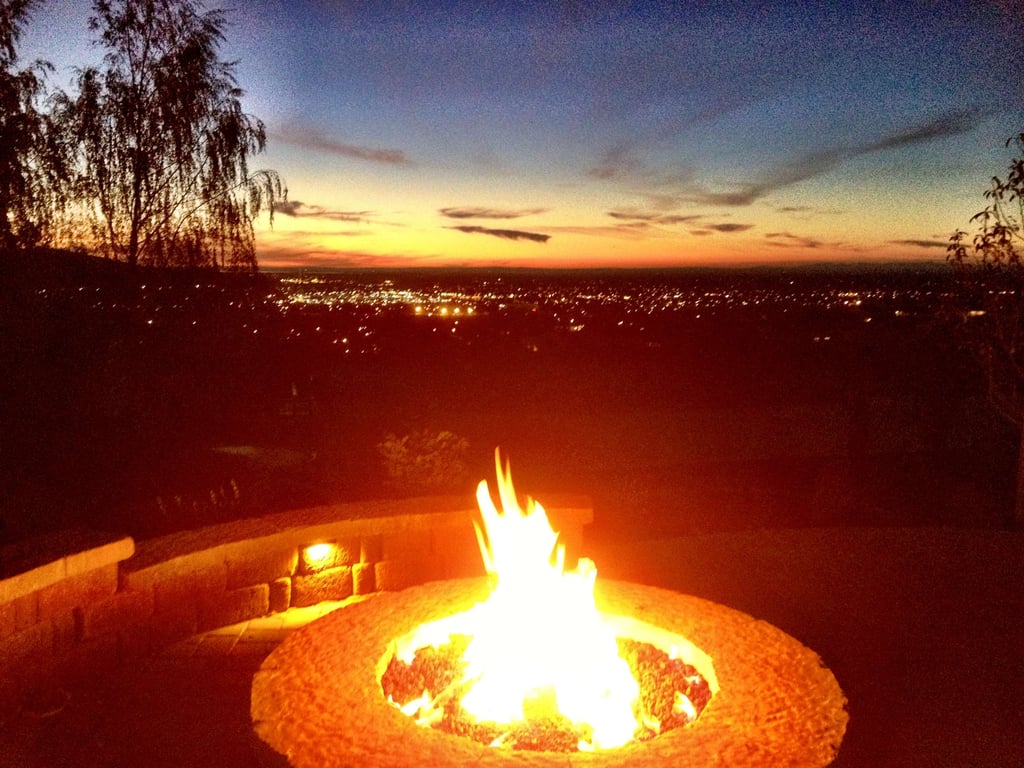 On the other hand, a fireplace can create a stately feature with a cozy outdoor room. These handle windy weather better than fire pits, as well.
Wouldn't you like having a place to warm up outside when it gets chilly here in Idaho Falls? It's no wonder these features are trending.
Give New Life to Landscape
It shouldn't be an eyesore to look out into your yard. So, make sure you keep the space and plants updated.
Plants age just like everything else, so if they are past their prime and standing out in a bad way, it may be time to replace them. Remove any dead or unwanted foliage to make way for new plants.
To keep your plants and landscape looking its best after a facelift, make sure you keep it maintained with proper pruning, trimming and water schedules.
You should also repair or replace any damaged hardscape features — like walkways, retaining walls or fire pits — during the landscape renovation.
Start Transforming Your Outdoor Living Area
All of these trends can enhance your outdoor space, whether it's brightening your landscape up with LED lights or installing native plants.
No matter what type of upgrades you decide to make, it's important you find a professional landscaping company that make sure the project is done right from the start.
Outback Landscape is a full-service maintenance, design and landscape installation company that serves Southeast Idaho and Wyoming. We keep our clients' properties updated and share the landscape and design trends we see with them.
Our experienced team will work with you to bring all of your outdoor living dreams to life. We work with a range of styles and budgets, and we'd love to talk with you about your project.
Call us at 208-656-3220, or contact us online to see how we can enhance your outdoor living area in 2016.