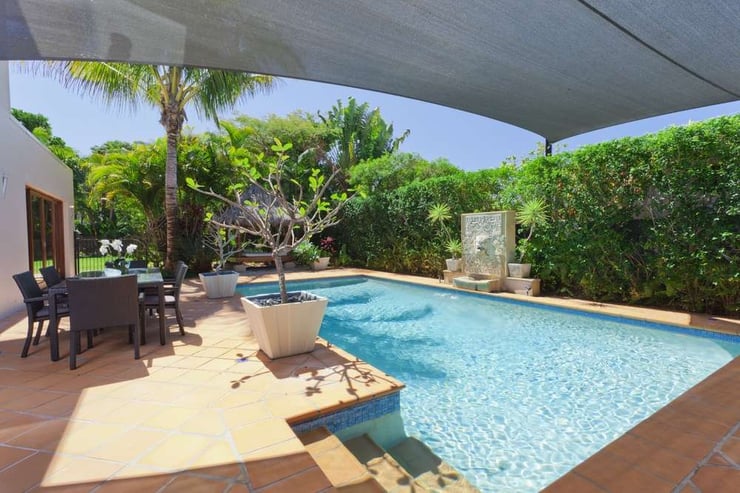 Imagine your perfect landscape.
Does it have bold colors of flowers bursting in every season amidst posh, metal furnishings?
Or is it more laid back and relaxed with plants that are growing in their natural shapes next to boulder accents and a wicker patio set?
When it comes to design styles on your Idaho Falls landscape, the possibilities are unlimited. To help you in your quest to find the perfect landscape design style for your property, we've listed the 5 top landscape design styles.
Rustic Landscape Styles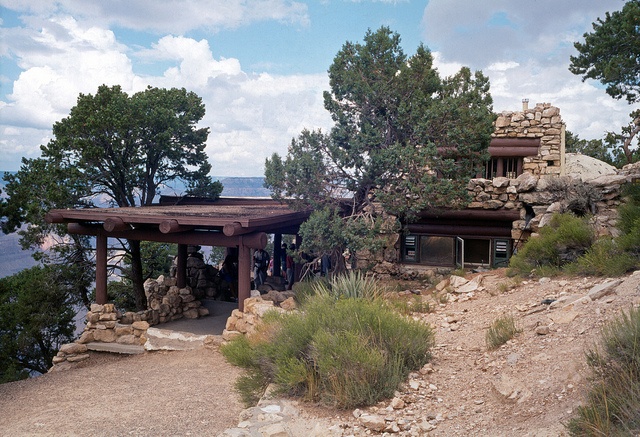 Idaho Falls is a farming community. Being close to the mountains and outdoor recreation makes the rustic design style extremely popular for folks here. The rustic design style uses more natural elements in the landscape, such as boulders and wood, that are less polished.
For that reason, it goes perfectly with any style home that is made with natural materials in their natural state — unpolished wood, for instance.
In the rustic style, pavers are typically flagstone, and if wood is used, it's rough hewn timber. Furnishings are usually wood or wicker. Think rough and rugged — like a hunting lodge.
PROS: Materials are easy to find, so they cost less, and the maintenance required is usually less intense.
CONS: The style is so popular that it doesn't stand out since so many people have it.
Traditional Landscape Styles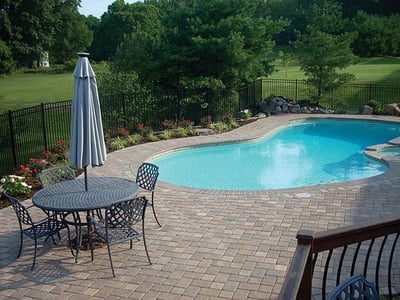 The majority of the landscapes across the country are traditional. This style is one you'd think about going best with a colonial style home or brick home.
Typical elements of a traditional style garden are red brick pavers arranged in a classic herringbone pattern and cottage style garden beds with a nice mixture of perennials and shrubs.
You can find traditional landscaping used at the historic homes in downtown Idaho Falls.
PROS: This style provides a good balance of native and non-native plants. It requires a medium level of maintenance, as a result.
CONS: Since the style has been around for awhile, more people have it, so it doesn't stand out as much.
Modern Landscape Styles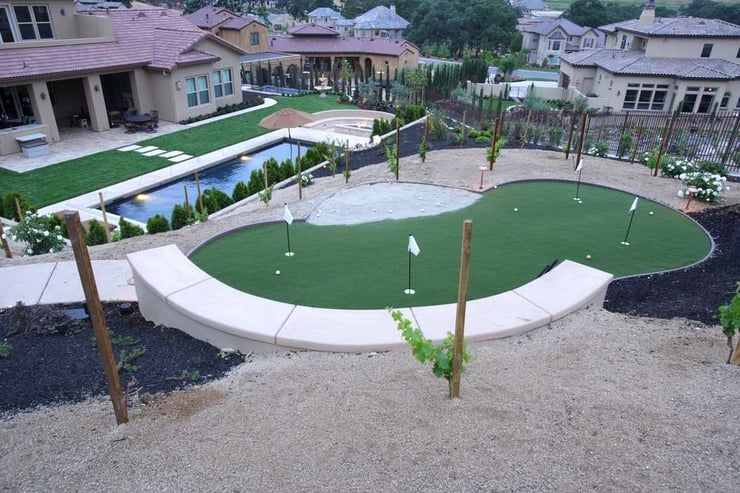 A modern garden has the most edgy design style. Bright colored plants combine with bold metal containers and furnishings. Every element is more refined and exact. Shrubs and plants are usually more specifically arranged and pruned into shapes versus being more natural.
This style tends to work best with homes that are made with lots of glass and clean lines that are simple and sleek. It's not about the style of home a landscape fits, but more the materials it's made out of.
PROS: Finding materials for this style, such as containers made of metal, can be more difficult, so it can cost a little bit more.
CONS: This style brings sleek sophistication. While hedges need to be trimmed to keep their shapes, this style of landscape requires less specialized maintenance.
Cottage Landscape Styles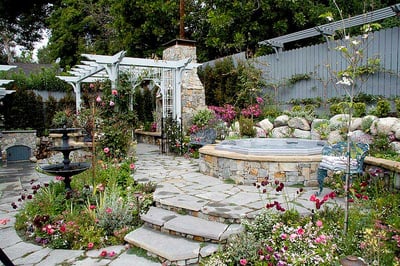 For the cottage garden style, think English countryside with full plants and plant beds and lots of colors. In this garden you won't see a lot of shrubs, but you will see a lot of perennials.
A cottage garden doesn't use a lot of color blocking, but it does have lots of textures and light colors mixed together, using a wide variety of perennials and grasses.
This style goes best with a colonial style home or rustic style home; it tends to clash with modern style homes.
PROS: A variety of changing plant material all year long that attracts birds and butterflies.
CONS: Fuller landscape beds with lots of color that require higher levels of upkeep and maintenance.
A Mix of Rustic and Modern Styles
A newer landscape style that's emerged recently is the rustic modern style. This landscape will still use boulders and wood but in a more polished way.
Here, modern design elements are also merged into the picture, such as bold-colored patio sets and color-blocked beds using plants with bright hues.
While rustic materials are still used, they are given a modern twist. This style goes best with homes that are rustic or modern, and it has a nice blend of the pros and cons of those styles listed above.
Which Style Suits You Best?
Not sure which style suits you best? Factoring in maintenance and overall design and care costs can help sway you in one direction over another based on your preferences.
Rustic and traditional design styles tend to cost less to install and require less maintenance. For one, since materials like boulders and rough-hewn timber are so popular here, they are easy to get. Also, plants are left to grow more naturally, as in they don't need to be a symmetric, pruned shape.
On the other hand, modern and cottage style gardens are typically more expensive to install and require more maintenance. Cottage gardens have perennials that need to be cut back every year, and they also require more replanting, fertilizing and maintenance.
Hedges used in modern or cottage gardens usually also need more pruning to maintain their specific shapes. Planting containers in both garden styles also require maintenance.
Your Landscape. Your Style.
These top landscape design styles can work on many different homes and landscapes. If you love a cottage style garden but have a modern style home, we can make this look work for you with the right planning.
Which style suits you and your home best?
Outback Landscape can help you find the right landscape design style for you!
Give us a call at 208-656-3220, or fill out the contact form to set up a no-obligation meeting with one of our landscape design experts.