If your first question for your landscape designer is "How soon can you get here?"
we totally get it.

New beautiful plants! An amazing new patio! Finally, a fire pit!

It can't happen fast enough, right? You're probably already mixing up the margaritas for your first backyard party.

Put down the limes and hold on a minute.

There are questions to ask during a landscape consultation that will help make sure the whole process goes smoothly.

What to ask a landscape designer?
1. What Can I Expect Throughout the Process?
You want to know what to expect, right? Ask the designer to walk you through how this will go, from deciding what features you'll include to choosing materials to construction, payment, and the final walk-through.
2. How Will You Help Me Stay Within My Budget?
You play an important part here too, by being honest and upfront about how much you want to spend.

Landscaper questions for you include your budget, so be ready with an amount. You won't be able to discuss much about the design and project if you don't have a budget or at least a range in mind.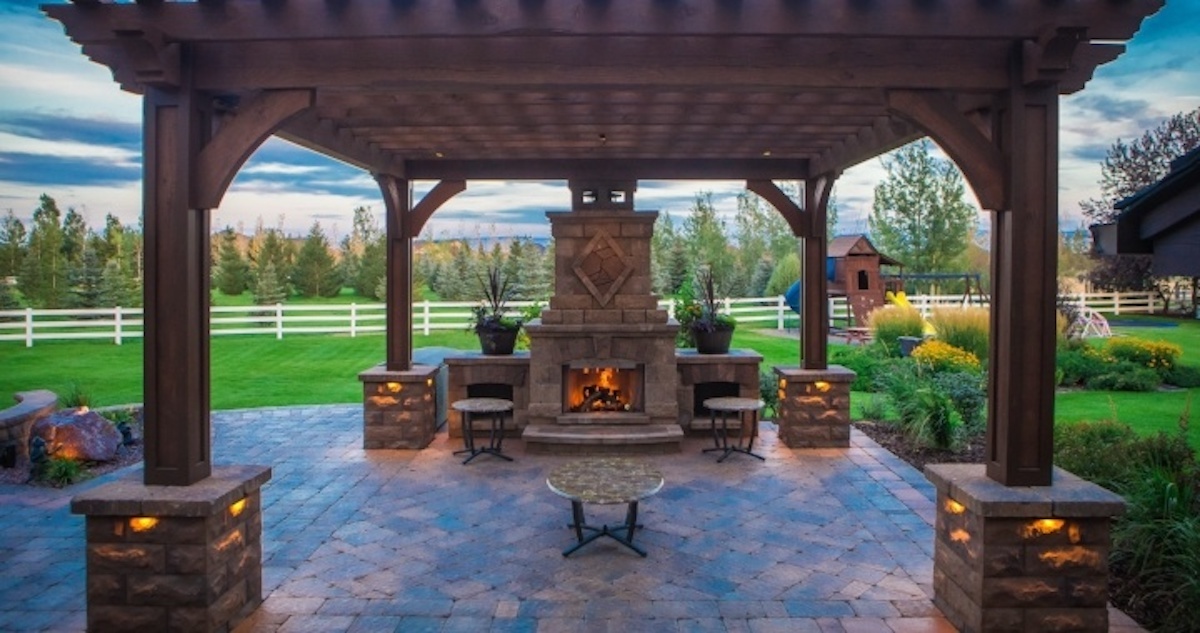 You don't want your designer to show you multi-level patio ideas and elaborate outdoor kitchen plans only to find out you can't afford them. (It'll save you some embarrassing sobbing at your kitchen table.)

Knowing how much you want to spend beforehand will also help when choosing materials, the project's size, and if you want to do it in phases.

What to ask a landscape designer: Are there any ways to reduce cost? Do they have good ideas on how to keep costs in line?
3. Tell Me About How We'll Communicate
Find out who you should reach out to with needs or questions. Is it best to call? Text? Email?

Will there be a single point person you can depend on to know your property and be available to you?
4. Can I See Examples of Your Landscape Designs?
Your designer should have lots of photos of their landscape designs, so you can get an idea of the finished work.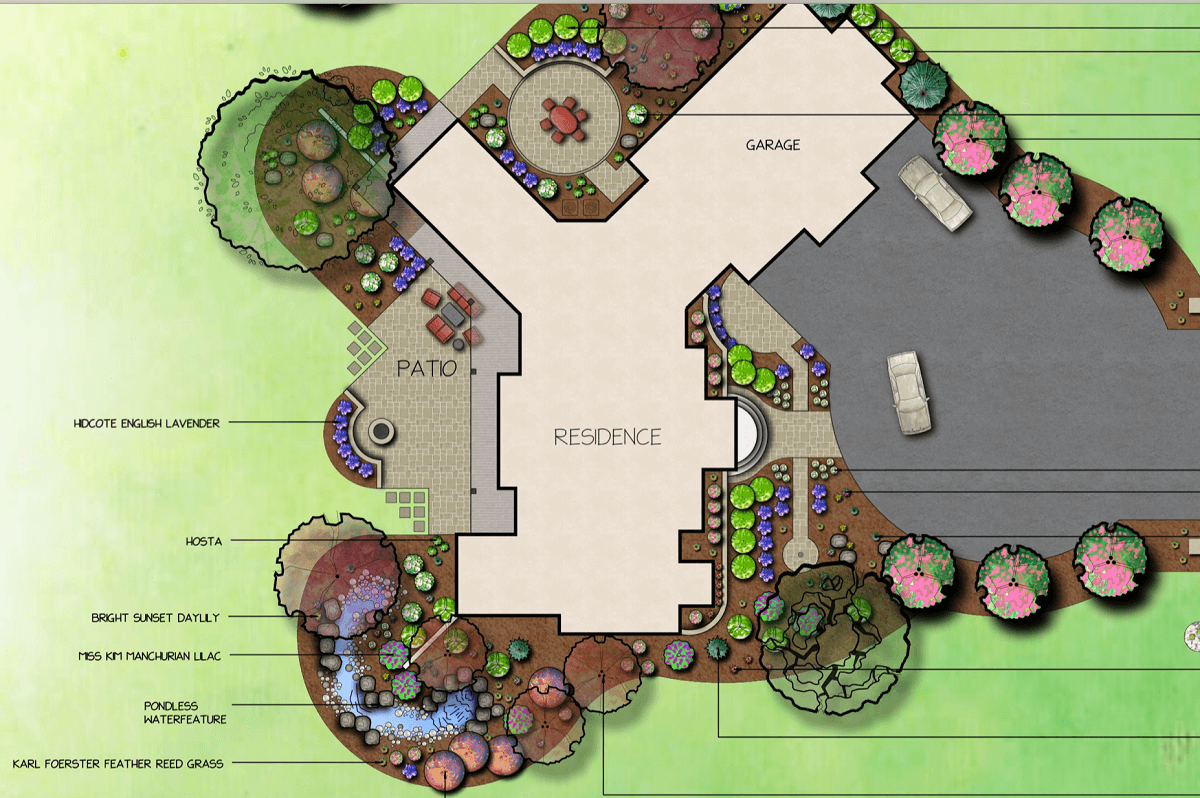 Not only does it give you a sense of the quality of their work, you might get some great ideas along the way.
5. Can We Talk About Landscape Maintenance?
Be upfront about how much time and effort you want to give to your new landscaping.

Landscape design in Idaho Falls varies widely, but it all takes some upkeep.

Do you love tending to perennials? Are you fine with some water feature upkeep? Or would you prefer easy-care ornamental grasses and a rock garden?
6. What Will Things Look Like During Construction?
Your landscape designer can give you more details, based on the extent of the demolition needed and exactly what features you want, but in general, expect a bit of a mess.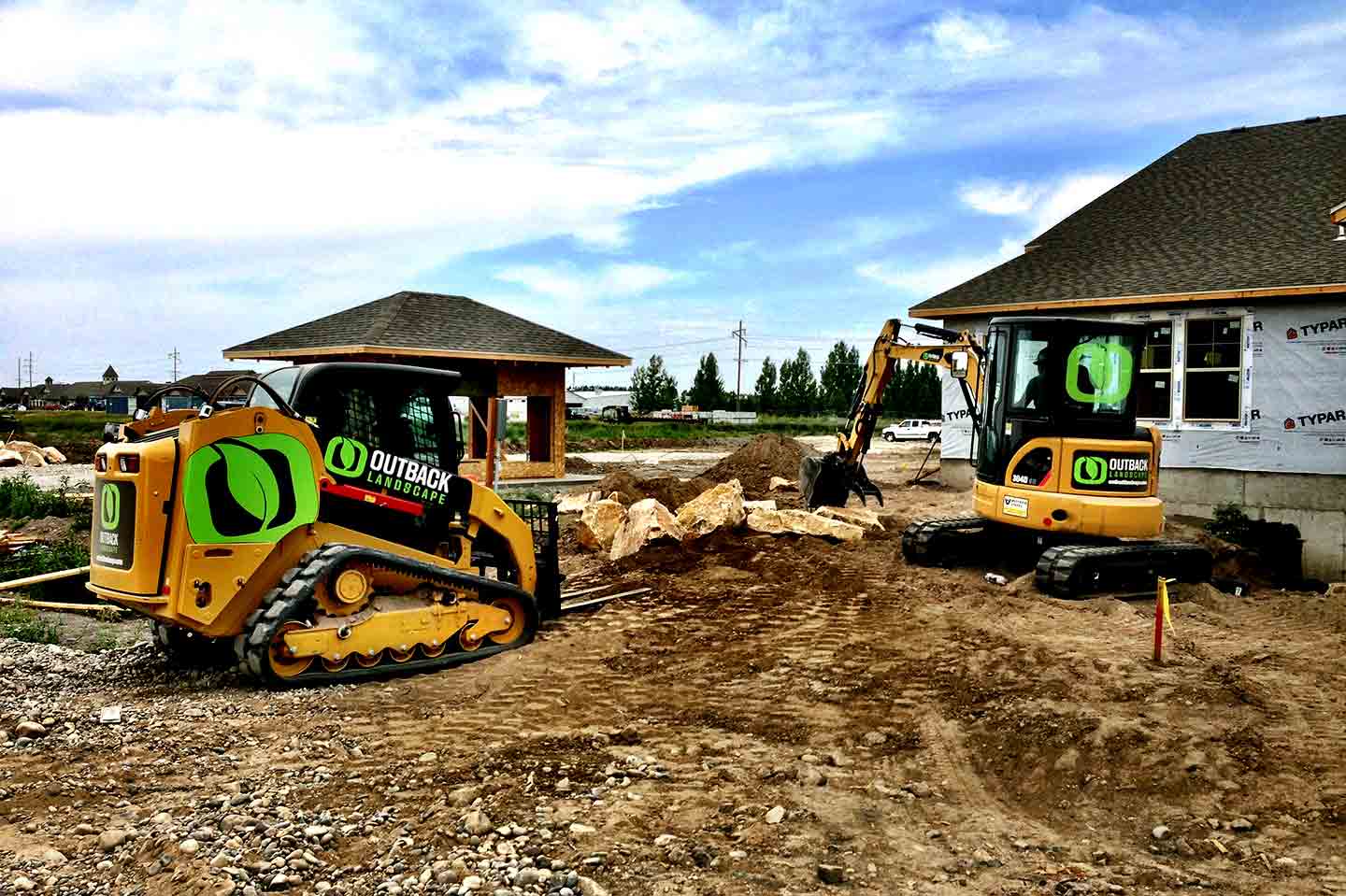 You'll see lots of dirt, big machines, and guys with shovels. It has to look like a mess before it can look amazing.

Don't worry about all the dirt, the huge tire tracks, the construction debris. It'll all be gone by time you're mixing up those margaritas. When we give you a price for the job, it includes all cleanup. The only thing we'll leave behind is your dream landscaping.
Landscape Design in Idaho Falls: Trust Outback
Here at Outback Landscape, we love matching our clients with your dream landscape design, and watching your excitement as the process unfolds.

And we make it easy, from your first meeting with our landscape designers right through to the excitement of installation.

We'll talk with you about your expectations, what the project includes, the expected time frame for completion, and your budget.

Bring all your landscaper questions. This will be fun!

Outback Landscape is a full-service landscaping company offering maintenance, design, and landscape installation throughout Southeast Idaho and Wyoming.

We install beautiful, functional landscapes. But our work doesn't stop there. We'll stay with you for the long haul, taking care of your property through all four seasons.

We serve residential and commercial properties in Idaho Falls, Rexburg and Pocatello, Idaho, as well as Bonneville, Madison and Bannock counties.

Call us at 208-656-3220. Or fill out the contact form to schedule a no-obligation meeting with one of our team members.

We can't wait to hear from you.