You're ready to stop spending your weekends and free time working on your lawn. Now begins the search for someone to help you with your lawn work.
But how can you find the right maintenance company for your property?
Make sure to check out these three things when looking for lawn mowing services in Idaho Falls.
What Lawn Services Does the Company Offer?
You know you need someone to mow your lawn, but don't forget to look for other important services.
To keep your property looking lush and pristine, you should make sure the landscape company would also edge, blow leaves, trim shrubs and prune trees. They should provide a full list of maintenance services.
You may only need mowing and maintenance services now, but what if you need plants, landscape designs or something like a patio installed in the future?
Finding a lawn service company that offers a full list of services is a definite plus. You'll be able to work with the same company you've come to know, and they will already be familiar with what will work on your landscape.
Who Will be Working on Your Property?
I don't know about you, but if someone is going to be at my home, I want to know and feel comfortable with him or her.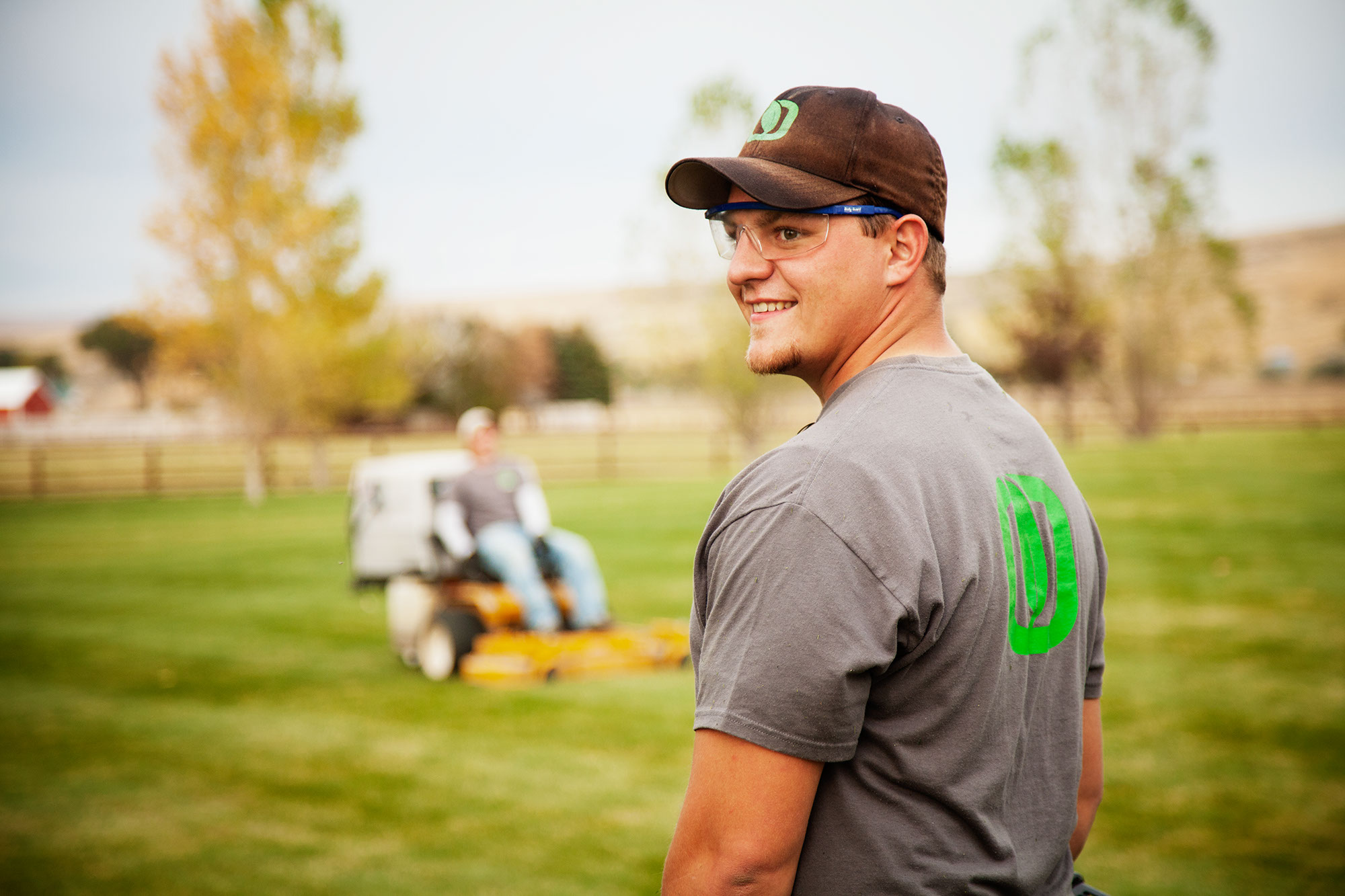 If you're looking for a lawn mowing service provider for Idaho Falls online, you can read more about the company's owner and employees. That will help you get a feel for who they are and if they seem like someone you would want to work with.
Plus, you'll be able to see if they are experienced and have the needed licenses and certifications. Doing your homework can really pay off.
How Much Do Lawn Mowing Services Cost in Idaho Falls?
I doubt I have to tell you to look at the cost of the services, as that's normally one of the first questions people ask a company.
Typically, our minimum is $35 per visit for a small lawn. Depending on the amount of services needed, it will be $95 to $125 per visit for properties about an acre in size.
But, you can't blindly compare prices of one company to another without diving in a little deeper. You need to know what those costs include, such as the amount of services, insurance coverage, experience and other factors.
Some mow-and-blow landscapers are going to have prices so low you'll wonder how they can do that — which is a big red flag. Most of the time, these workers can lower their prices because they aren't paying for insurance, quality equipment and experienced crewmembers.
So while price is important, you need to look beyond the dollar amount to see what all you are really getting. Saving a few bucks might not be the best decision in the long run.
Take a Look at Outback Landscape for Mowing Services
You have several choices when it comes to finding a lawn care company in Idaho Fall. And it all comes down to knowing what to look for to find the best professional for you.
Outback Landscape is a full-service maintenance, design and landscape installation company servicing Southeast Idaho and Wyoming.
Our lawn maintenance services include mowing, edging, trimming, blowing, weeding, pond care and sprinkler systems. We have an experienced, passionate team who would love to enhance and maintain your landscape.
Outback Landscape offers hassle-free lawn care with credit card auto pay options, so you can put your landscape maintenance on autopilot.
Call us at 208-656-3220 or online to schedule a free consultation with our team to see if we are the right company for you.