Make the most of your backyard space with an outdoor kitchen you can use year round.
Outdoor kitchens are still one of the top outdoor living trends for the Idaho Falls area. They give you a place to prep food, grill and just enjoy being outside with friends and family.
But before you have your outdoor kitchen installed, you'll need to figure out the features you want — from the materials to the appliances.
Here are five of the best outdoor kitchen features you should make sure you include in your outdoor kitchen design
Place to Prep Food
There's more to an outdoor kitchen than just a grill. You also need space to prepare your food — like seasoning meat or making vegetable kabobs — and somewhere to put it when it comes off the grill.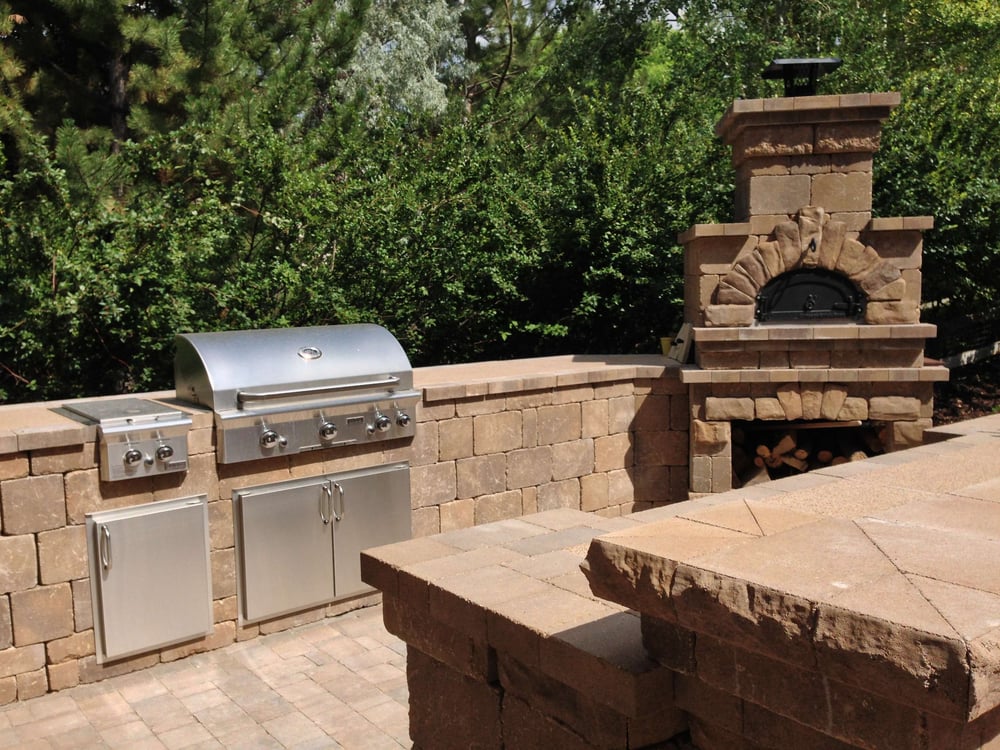 Make sure there's ample counter space around the grill to place food, drinks and other ingredients. No one ever says they wish they had less space in his or her outdoor kitchen.
Whether you incorporate a fridge, sink and other appliances is really a personal preference, but having enough space is a must-have feature for outdoor kitchens.
Control Your Climate
Don't let the weather conditions in Idaho Falls dictate when you can use your outdoor kitchen. Incorporating certain features can allow you to enjoy the space year round.
Installing a shade structure like a pergola or covering can keep the space cooler during the summer and also block some of the rain. If you have a structure above the outdoor kitchen, you can also install fans to cool it off.
And when the temps start to dip, stay warm with features like fire pits and fireplaces. Fire pits aren't as permanent as fireplaces and cost less. However, a fireplace can really up the wow factor of your outdoor kitchen and create a glowing focal point.
Bring the Entertainment Factor
An outdoor kitchen is the perfect place to throw a party or kickback with friends. Make sure you have the right electronics to complete the experience.
There are a variety of TV and sounds systems designed to handle the elements, and you could install these on your home or on a wall in the outdoor kitchen.
When you aren't watching TV, create some ambience with a stereo system. The speakers can be hidden during the construction of the kitchen so they don't become eyesores.
If you want to combine technology and efficiency, you can also install landscape lights that are controlled remotely. So, when you want to dim your outdoor kitchen's lights or even put on a light show, you can do that from your phone with this option.
Places to Sit and Relax
The whole point of an outdoor kitchen is to have a place to cook and enjoy the outdoors. And once the food is cooked, you don't want to head directly back inside. A nice sitting area is an essential outdoor kitchen feature.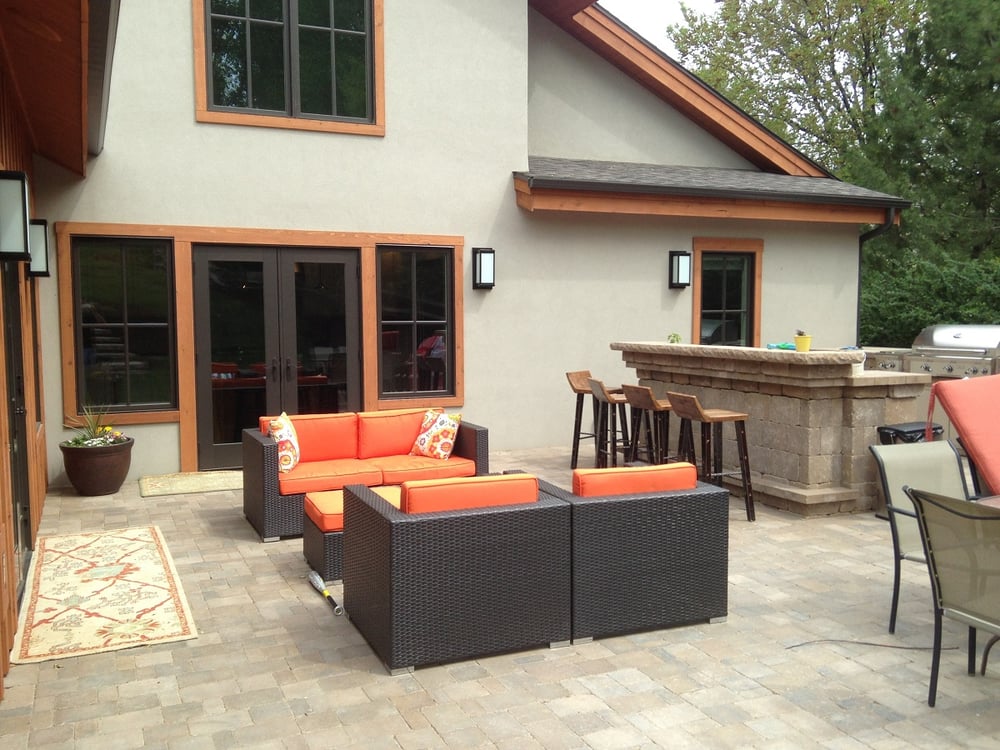 Extend the patio space from the outdoor kitchen to create room for tables, chairs and even sitting walls. You don't want to feel cramped, so make sure there are several feet between sitting areas and the edge of the patio.
Add pops of color the outdoor kitchen area with furniture and cushions that tie into the surrounding foliage.
Outdoor Lighting
Enjoy your outdoor kitchen all day and night with efficient landscape lighting.
Creating an illuminated space in and around your outdoor kitchen is key for safety, security and setting the ambience. You also need to be able to see what you're doing — whether it's cooking a mouth-watering steak or roasting marshmallows.
You can install landscape lighting on structures like pergolas, sitting walls, in trees and even under the overhang of the kitchen's counter. The lights should fit in naturally with the design without blinding you or your guests.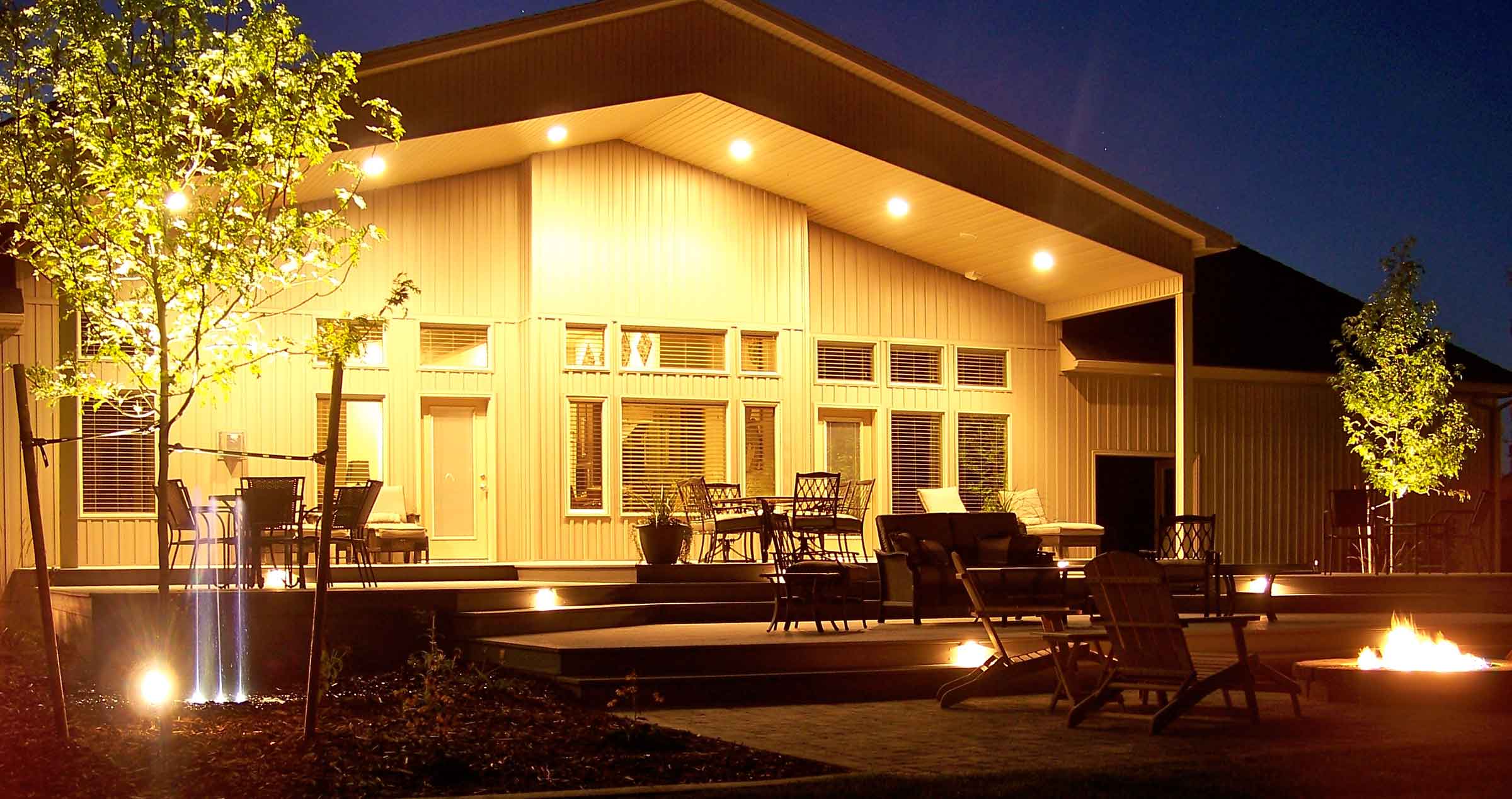 Using LED landscape lighting can also help your property become more efficient and save you money on your utility bill — and who doesn't want that?
Hire a Professional to Install Your Outdoor Kitchen in Idaho Falls
More important than what you include in your outdoor kitchen is who you hire to install it. You want to make sure it is done properly the first time around so you aren't left paying or repairs and changes down the road.
At Outback Landscape, we can transform your landscape by installing a stunning outdoor kitchen. We will start by creating a 2D or 3D landscape design that incorporates your ideas and our expertise.
Once we've worked out all of the details to ensure a smooth installation, we will get started on constructing your dream outdoor kitchen.
In addition to the outdoor kitchen, our talented team can also install landscape lighting, fire features, shade structures, retaining walls, water features and plants to really make the kitchen space pop.
Call Outback Landscape at 208-656-3220, or fill out the online form to schedule a free meeting with our team. We would love to talk with you about how we can bring your outdoor kitchen dreams to life.