We've all seen them. Houses with lighting so bright they could be in Vegas. Homes with winding paths dotted with — are those fireflies? Nope, just barely noticeable solar powered lights.
And that house with so many different kinds of outdoor lighting fixtures it looks like a display model for a lighting company.
Landscape lighting design mistakes are pretty common. Homeowners make them. Even less skilled professionals make them.
Here are six common landscape lighting design mistakes to avoid.
Mistake 1: Using The Wrong Light Fixtures
Or, the long version: using the wrong landscape lighting fixture in the wrong area pointed at the wrong thing.
There are a whole bunch of different landscape lighting fixtures out there. It can be confusing.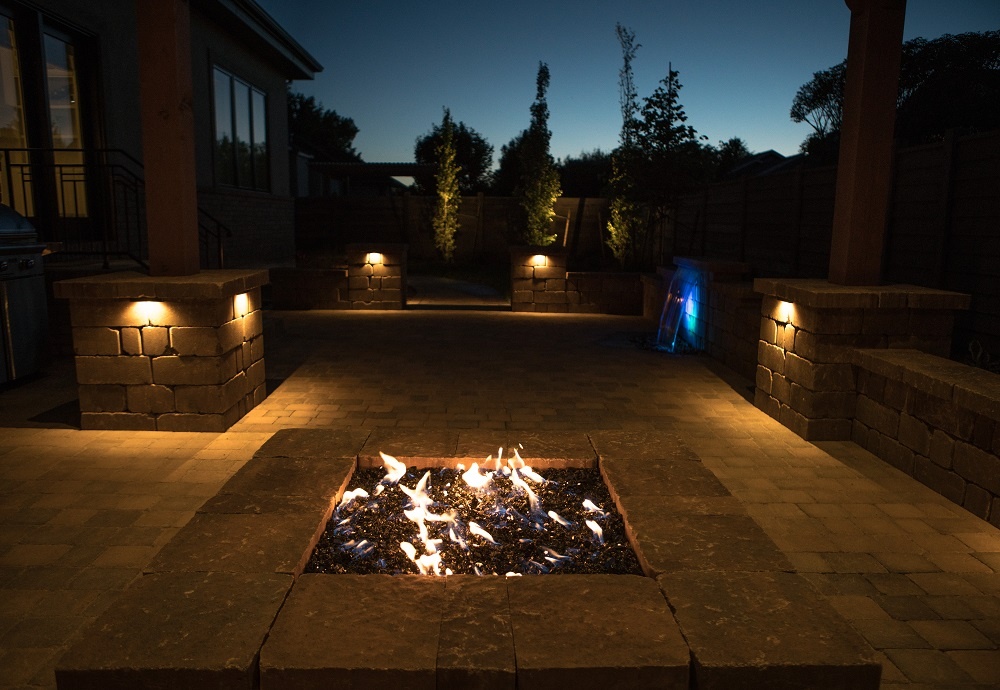 And all these fixtures are not created equal. Different types are designed for different purposes and lighting effects.
Downlights are meant to mount from above to spill pretty pools of light on the ground.
Uplights nestle on the ground and cast appealing light on trees and architectural features.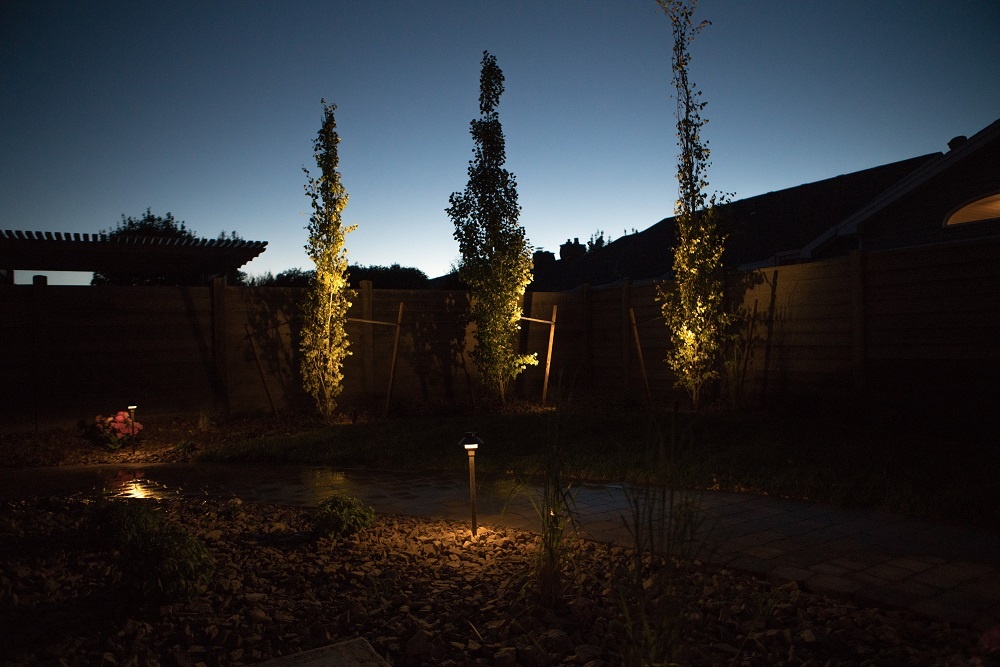 Floodlights offer a broad swath of light to illuminate a wide area.
Path lights are meant to safely, attractively light walkways.
Pick the wrong light, or put it in the wrong spot, and your landscape lighting will be an unappealing mess.
Mistake 2: Solar Landscape Lights
We know. It's so tempting, isn't it? Just tuck these inexpensive babies in the ground, let them soak up the rays and boom! You get outdoor lighting. For free!
Sound too good to be true? Bingo.
Solar landscape lights give off such small amount of light that homeowners often buy 97 of the things and place them about six inches apart. Suddenly your front yard looks like a really dim airport runway.
These do-it-yourself lights are usually made of plastic and break within a year. In the winter, you'll run over them with your snow blower because you had to put them so close to the sidewalk.
Give these a hard pass.
Mistake 3: Overloading Your Transformer
Your transformer can only handle so many lights. Overload it, and you'll blow a fuse, and your lights will go out.
You'll either have to reduce the number of landscape lights connected to the transformer, buy a second transformer for the overload or buy a transformer with a higher capacity.
A related note: If you have a large property or a complex landscape lighting design, the unusually long runs of wire to the transformer may lose voltage — called "voltage drop" — so a larger transformer is required to keep all lights on the same circuit.
Mistake 4: Buying Halogen Lights Instead Of LED
Halogen lighting is over. Low voltage is the way to go for longevity and to conserve energy. That means LED lights.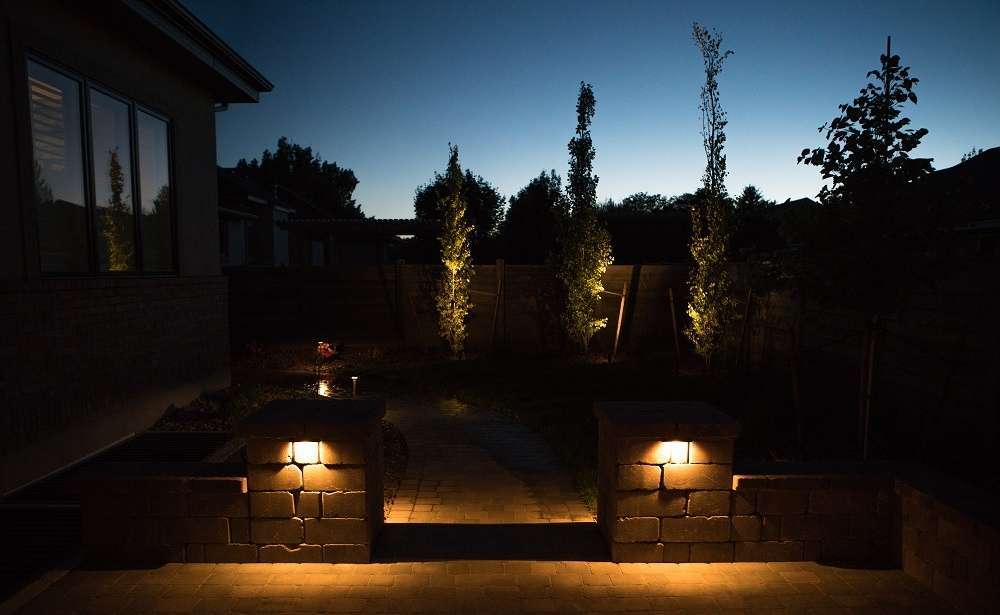 Halogen bulbs last for only about one year, and replacing them annually is a hassle. LED bulbs have an average life of 50,000 hours and use 75 percent less electricity than halogen bulbs.
Yes, LED bulbs cost more upfront, but the savings over time is substantial.
Here at Outback Landscape, we only use LED lighting. And we haven't had to replace a bulb yet.
Mistake 5: Bad Connections
This is a biggie. We see this landscape lighting mistake all the time.
If you don't use waterproof connectors in your underground wiring, water will absolutely seep in and your wiring will fail.
Some connectors — called "pierce point" — just poke holes in the wire jacket. Water gets in.
If you use standard wire nuts as connectors and bury the wire in the ground, water gets in.
Nature is a powerful force. You have to protect underground wiring with waterproof connectors.
Mistake 6: Shadows And Glare
Landscape lighting is artistry. You need to know a lot more than how to wire a fixture and point it at your house, tree or patio.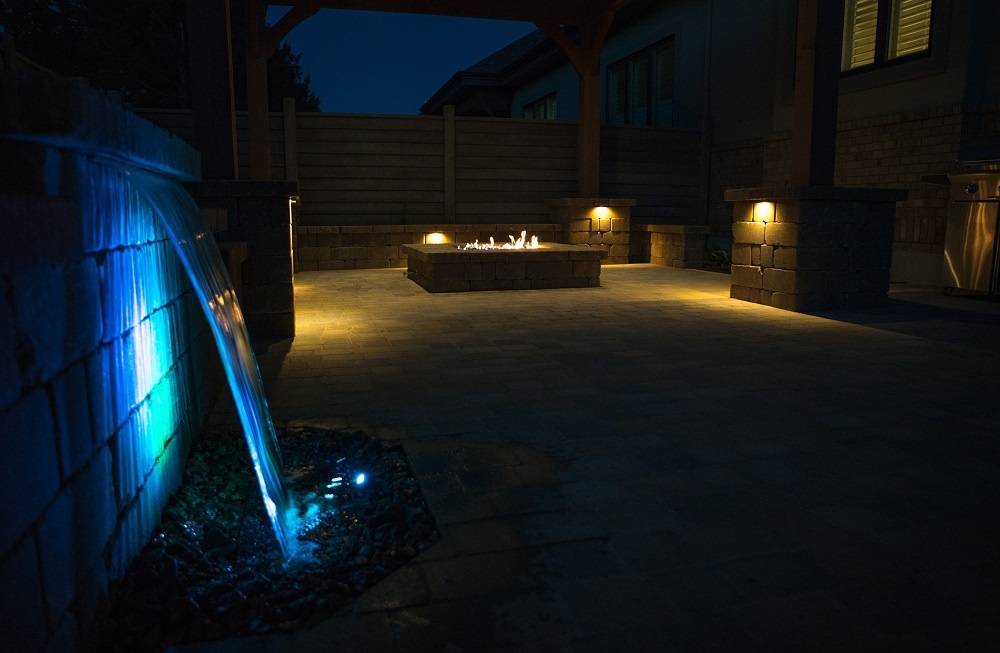 Lighting is tricky. It's pretty easy to make significant landscape lighting design mistakes.
Too many floodlights can make your house look flat and unappealing. You need the right contrast between light and shadow.
Not enough lighting can cause deep shadows that hide your landscaping's best features, rather than highlighting them.
And harsh glare can really annoy your neighbors.
True lighting pros consider all kinds of factors to achieve just the right effects, from color temperature to beam spread to fixture placement.
Make No Mistake: Trust Your Lighting To Outback
Sure, you could attempt your landscape lighting yourself.
But why?
We do this for a living. Every day. We know how to install top-quality lights correctly, so there are no unfortunate issues down the road that can cost you more in the long run.
Did you already make some landscape lighting mistakes? No worries. We can fix them.
At Outback Landscape, we bring years of experience, skill and the best quality materials to every job.
Our experienced team can bring your landscape to life at night by lighting patios, arbors, steps, decks, walkways, trees, driveways and planting beds.
Located in Idaho Falls, Idaho, we serve residential and commercial properties in Idaho Falls, Rexburg and Pocatello, Idaho, as well as Bonneville, Madison and Bannock counties.
Contact Outback Landscape at 208-656-3220, or fill out our contact form to schedule a free consultation.
We'd love to hear from you.