It's time to stop gazing sadly into your ho-hum backyard and create your dream backyard.
Not sure what you need? We have lots of innovative ideas for high-end backyard designs.
Not sure how much it will cost?
Our landscape designer Kirk Jeppesen offers a price range for eight of the hottest backyard enhancements, from low end to high end.
Relax — we'll make this easy.
Outdoor Kitchen

Outdoor kitchens are still one of the top outdoor living trends for high-end landscaping.
Imagine your favorite meal, your favorite friends and an evening of fun outside, with all the comforts of inside.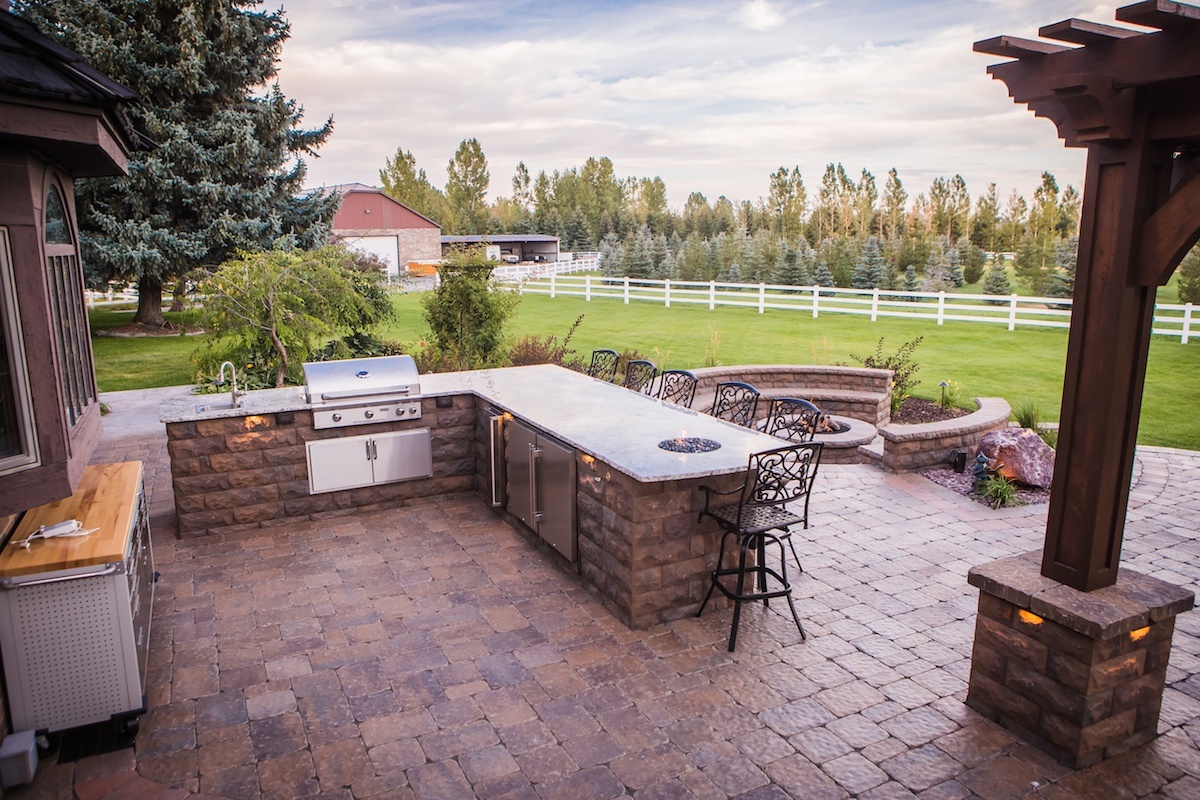 There's more to an outdoor kitchen than just a grill. You'll need stretch-out counter space to prepare your food — and somewhere to put it when it comes off the grill.
Worried about the weather? Add a shade structure like a pergola to keep the space cooler during the summer and block some of the rain.
And when there's a chill in the air, stay warm with features like fire pits and fireplaces. (More on these must-haves later.)
Cost of an Outdoor Kitchen:
Low-end: $15,000 for a 10' x 3' kitchen with grill and two stainless doors.


High-end:

$22,000 to include a large counter with bar seating, grill, storage and sink.
Who are we kidding? The great thing about outdoor kitchens is all the fun stuff you can add.
How about an outdoor fridge, a pizza oven, a kegerator to keep the beer flowing?
You'll probably spend a lot of time out there, so you might add a fireplace, a pergola, some furniture, maybe a TV.
Suddenly, you're looking at $75,000 to $150,000.
Paver Patio

Set yourself up with a nice outdoor patio, and you'll end up living out there, from morning coffee to evening nightcaps and a bunch of fun in-between.
While standard concrete pavers create a nice patio, higher end options are available in a wide array of colors and design options, with greater detail: pavers that look like a mosaic of carefully sculpted stone or a charming cobblestone courtyard.
Intricate design choices mean crews spend more time cutting the pavers, so labor cost goes up.
Cost of a Paver Patio:
Low end: $4,000 for a 10' x10' patio with average pavers.


High end:

$40,000 for a large paver patio with space for a hot tub, dining and outdoor furniture for put-your-feet-up lounging.
Fire Pits and Fireplaces

Bring on the flicker.
Here in Idaho, we love fire pits and fireplaces.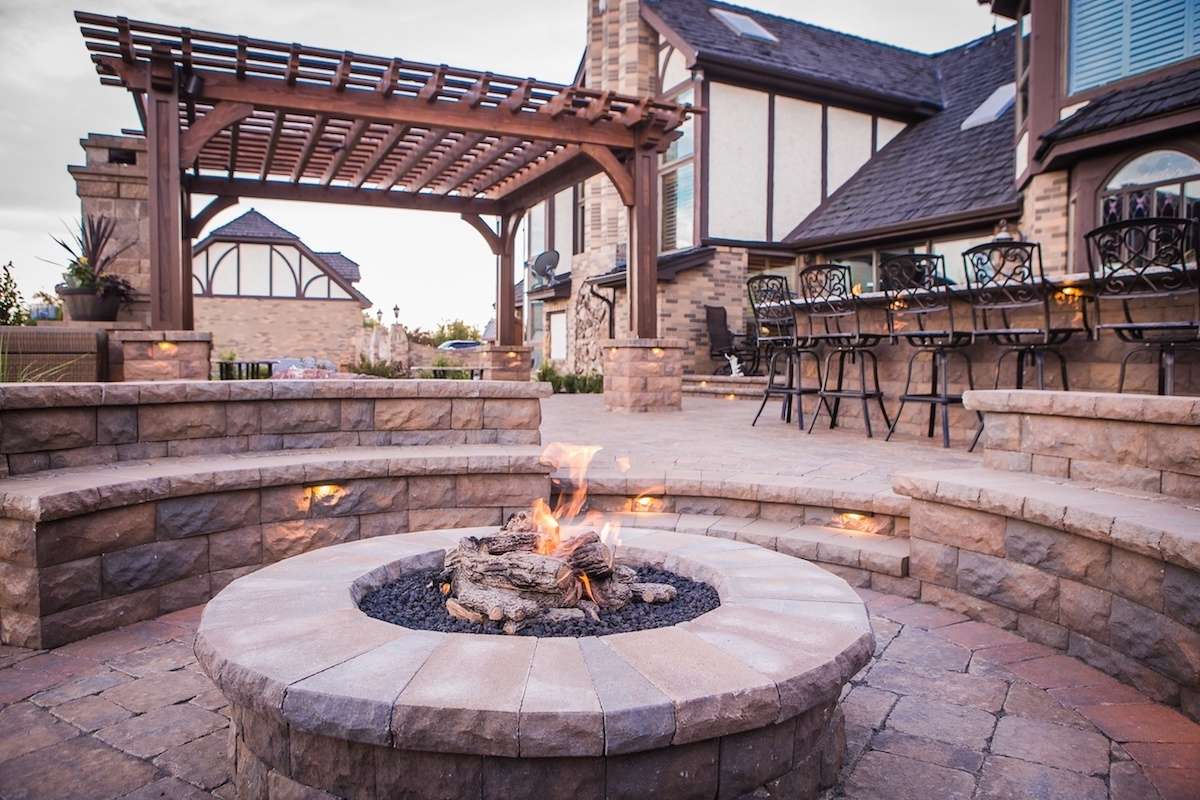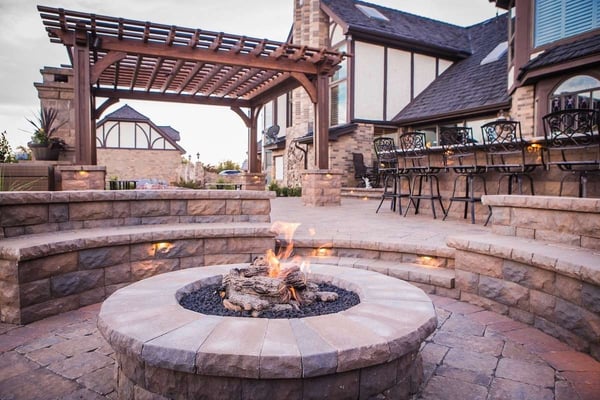 Our chilly fall and winter temperatures are perfect for gathering around warm, mesmerizing flames.
And a summer party gets an instant fun boost when you add gooey s'mores.
Feeling rustic? Do you love the idea of throwing logs on the fire and watching the sparks fly? A wood burning fire pit offers that campfire feel.
Are you more of a click the button type? A natural gas fire pit lights quickly and easily and doesn't produce smoke or sparks.
Cost of a Fire Pit:
Low end: $3,000 for a wood burning fire pit.
High end: $4,000 for a gas burning model with decorative wall block.


Feeling fireplace fancy?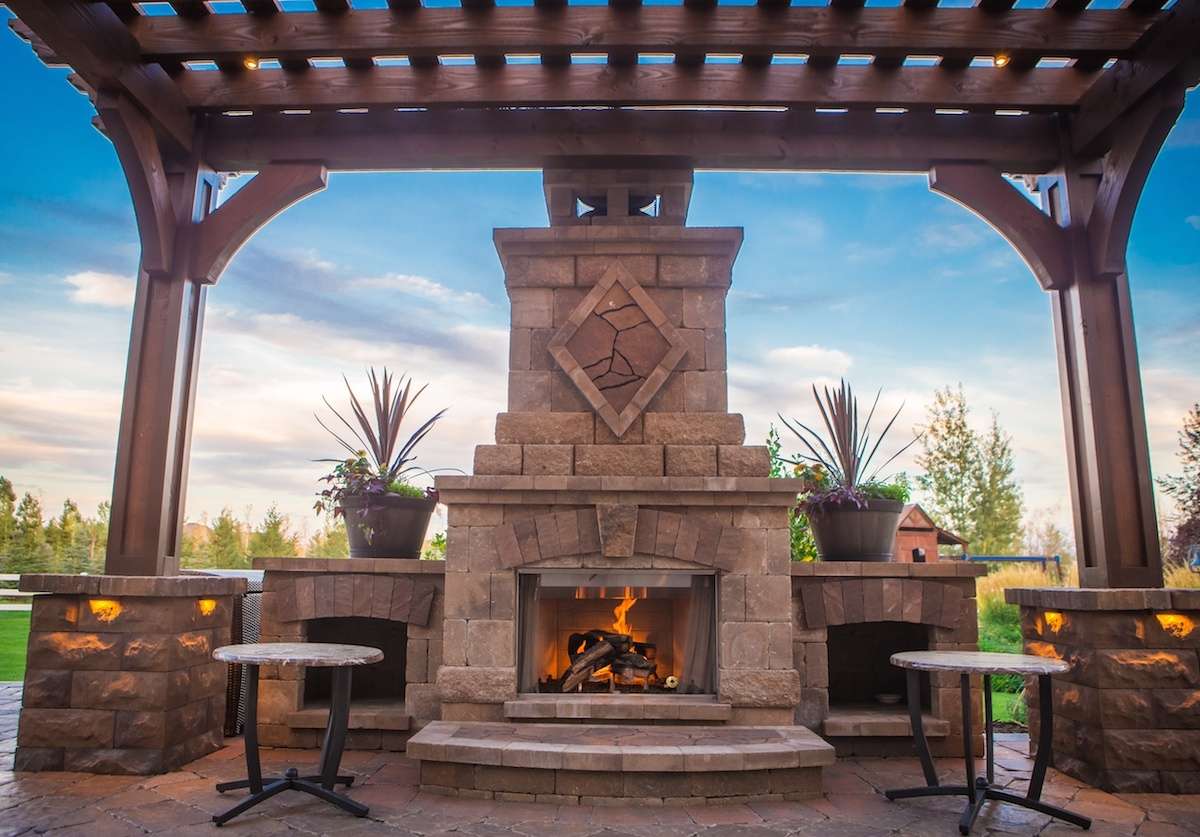 Cost of an Outdoor Fireplace:
Low end: $12,000 for a basic wood burning fire place with no wood storage.
High end: $20,000 for a deluxe gas burning fireplace with decorative wall block and wood storage.
Backyard Seating Areas

Once you install the luxury backyard of your dreams, you need a place to sit, relax, and soak in the vacation vibes.
Start with your patio style. Whether it's crafted from standard concrete pavers or sculpted stone, we can create built-in seating that perfectly matches your new outdoor space.
Want a more natural look? Think boulders. They're seating that perfectly blends with your natural landscaping.
Cost of Backyard Seating Areas:
Low end: $4,500 for a basic half circle seat wall around a fire pit.
High end: $18,000 for a seat wall and back support around a fire pit.
High-End Backyard Plantings

The sky's the limit with backyard greenery.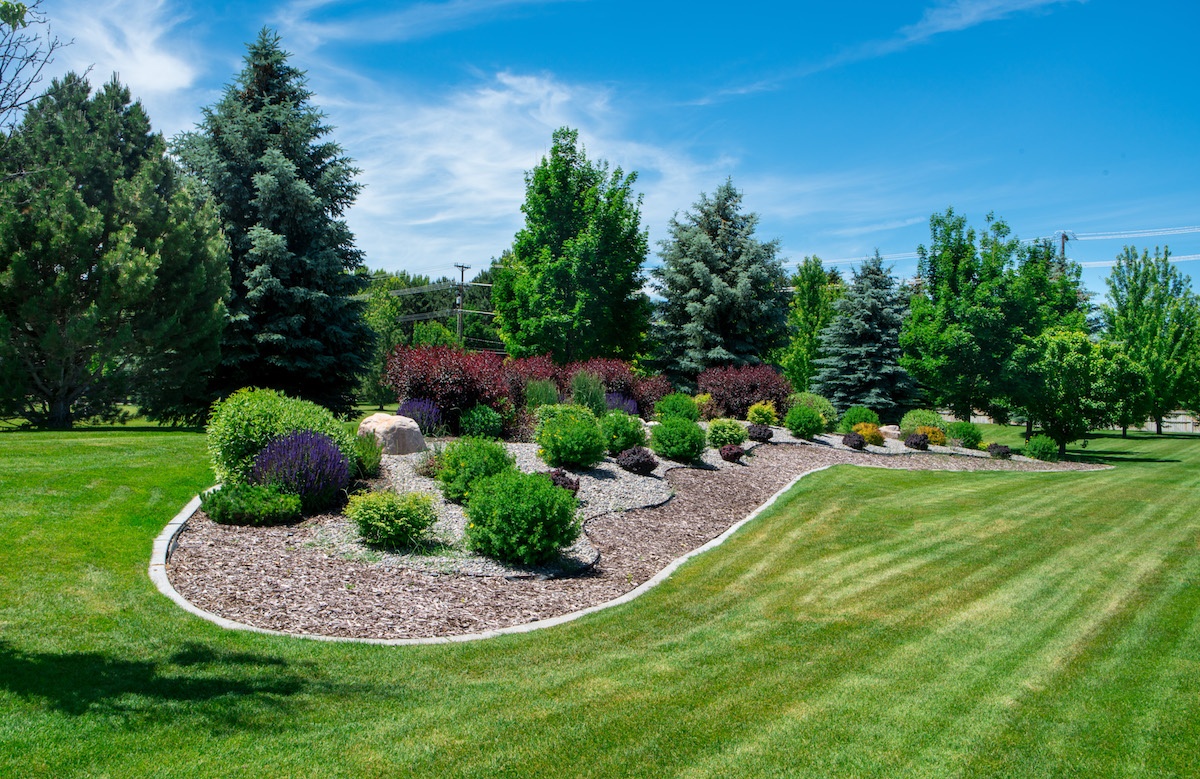 If you dream of bountiful beds brimming with perennials, a winding boxwood hedge and potted plants as far as the eye can see, that'll cost you.
Keep it more modern and simple, with contemporary ornamental grasses, and you'll spend less on plants.
Even your choice of mulch can have a surprising cost impact.
Simple gray river rock costs $10 to $20 a yard. But choose decorative colored rock and the price zooms up to $80 to $100 a square yard.
Is there lots of labor involved? Ripping out failing plants? Trees to remove, chip and grind?
Cost of Backyard Plantings:
Low end: $6,000 for a basic design with front and backyard plantings, foundation plantings, river rock or bark mulch.
High end: $20,000 for a large yard, mature plant material, ornamental trees, berms and decorative rock.
Landscape Lighting

Don't consider landscape lighting an extra afterthought.
It changes everything, turning a dark corner of your yard into an inviting entertainment area.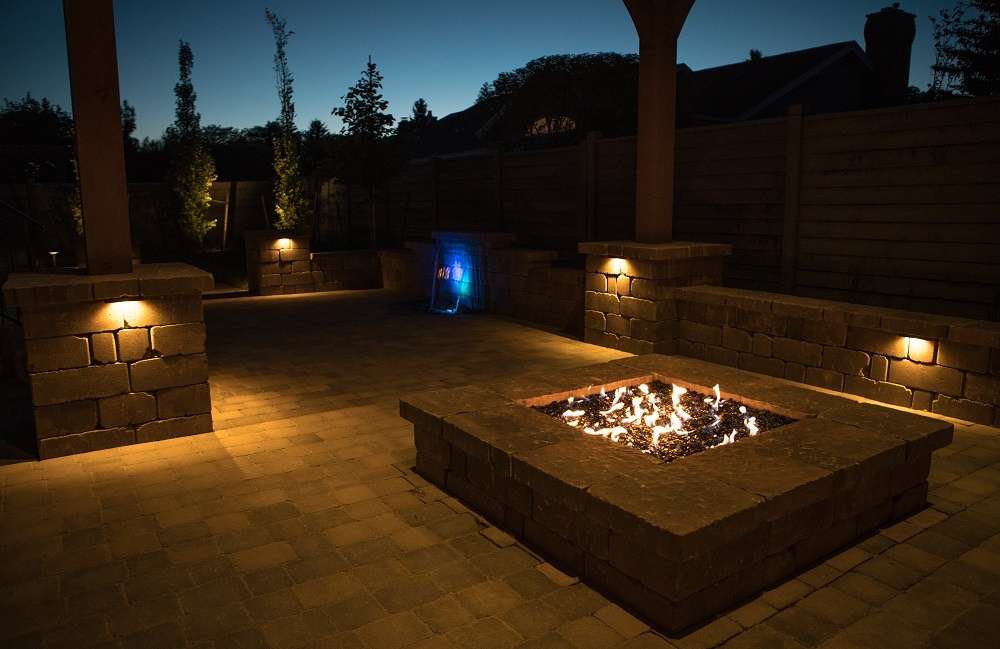 Lighting brings safety and security and highlights those new majestic plants you love so much.
Lighting makes everything better, from walkways and garden paths to patios and decks. Don't forget steps and stairs.
Fountain? Pergola? Fire pit?
Yep, yep and yep.
Cost of Landscape Lighting:
Low end: $3,500 for simple lighting in front yard.
High end: $12,000 for water feature lighting, front and backyard lighting and patio lighting.
Backyard Water Features

You'll be amazed at the difference the sound of water makes.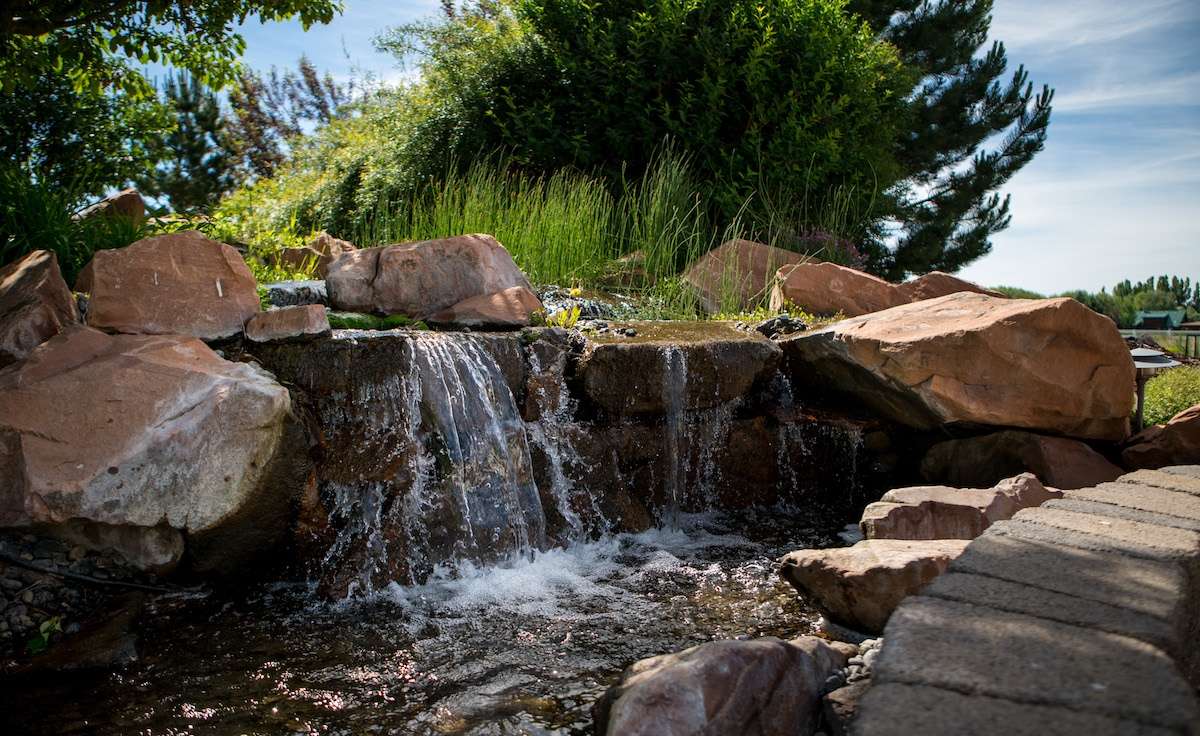 That work stress will bubble away. Noisy neighbors? What noisy neighbors?
Add a fountain, a tranquil pond, a water wall, a bubbling column. Pick one — they all create magic.
And water features aren't just for daytime. We can add LED or fiber optic lighting to your waterfall or pond, so you can soak in the serenity well into the evening.
Cost of Backyard Water Features:
Low end: $3,500 for bubbling rock.
High end: $25,000 for water feature with multiple tiers and decorative rock.
Backyard Pergola
On a hot sunny day, a pergola's open roof casts delightful filtered light, perfect for lemonade sipping.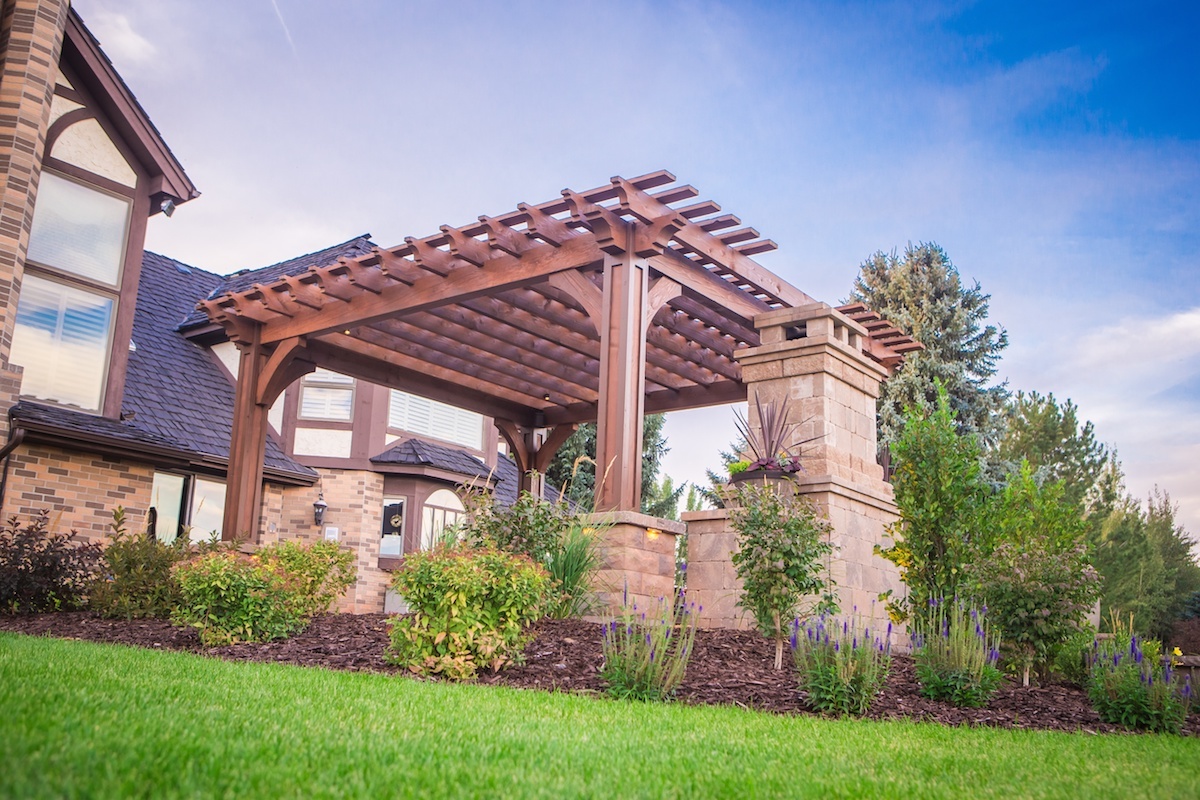 Don't forget about your pergola at night. Twinkling white lights strung in the lattice overhead create an instant party.
Sold? We thought so.
Pergolas are typically made of vinyl, fiberglass or wood. Each has its advantages and disadvantages, and they vary in cost.
Cost of a Backyard Pergola:
Low end: $3,900 for a basic 10' x 10' vinyl pergola.
High end: $12,000 for a large 12' x 16' timber frame pergola.
Start Your Dream Backyard with Outback

At Outback Landscape, we're experts in creating stunning, inviting outdoor spaces you'll love to live in.
Let's get started on yours.
Located in Idaho Falls, Idaho, we serve residential and commercial properties in Idaho Falls, Rexburg and Pocatello, Idaho, as well as Bonneville, Madison and Bannock counties.
Contact Outback Landscape at 208-656-3220, or fill out the contact form to schedule a free consultation.
We'd love to hear from you.