Sure, you could grab every box in the garage rafters marked "holiday lights" and head to the front yard with your extension cords and staple gun.
But please don't. The perfect holiday lighting display takes some thought.
White lights or multi-colored? Rooftop decorations or front porch display? Snowflakes or candy canes?
We'll get you started with these holiday lighting tips:
1. Know Your Holiday Lights
Before learning how to hang holiday lights, you need to know which lights to choose. There are so many choices, from snowflake, candy cane or stocking-themed lights for your roofline to color-changing lights for your windows to a trio of twinkling elves atop your roof. Create a plan that uses the right lights for each area of your home, making sure they coordinate, not clash.
Stumped? Ask a professional. They do this for a living.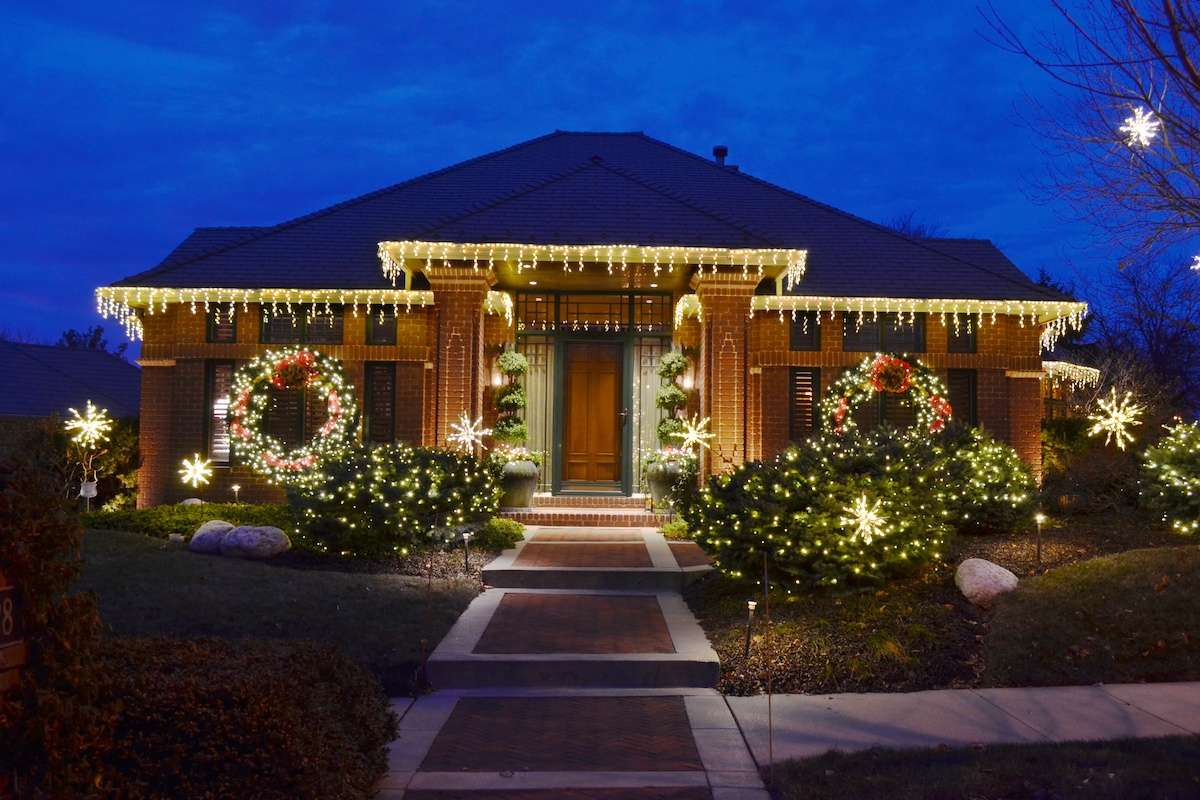 2. Holiday Lighting Safety First
Chances are, you'll need a ladder to do the job right. Since you won't be able to enjoy your dazzling light display from the emergency room, follow these safety tips:
Have a spotter to hold the ladder in place.
Don't use a ladder that's broken or bent.
Make sure all of the extension locks are engaged.
Don't stand on the top step.
Avoid using it if ground is frozen and icy.
Keep the ladder away from electrical hazards like overhead power lines.


3. Don't Skimp on the Lights
It's easy to underestimate how many lights you'll need. Measure all of the areas you plan to light. Then, plan on 100 lights per foot for the most impressive effect. So a 6-foot evergreen needs at least 400 lights. With holiday lights, less isn't more.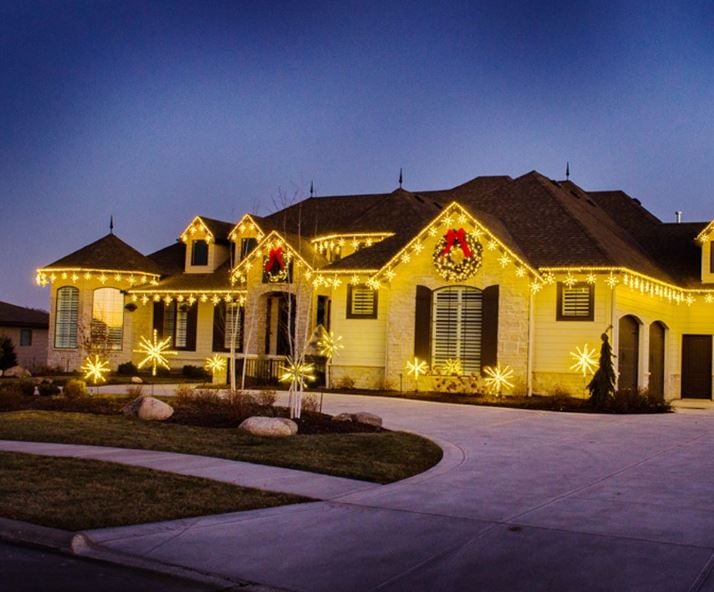 4. Go All Out
Maybe you've played it safe for years, with simple white lights around your front window. Have you seen all the options lately? Light up your roofline with twinkling "linkable" candy cane lights. Make your porch pop with giant glittery gifts tied up in bows. Wow the neighbors with a color-changing light show. This is the season to shine.
5. Choose LED Holiday Lights
LED lights use 10 percent of the energy incandescent bulbs do, and they last much longer. No more crawling up onto your icy roof because a bulb burned out. And today's LED outdoor lights have come a long way from the originals, with warmer light and bright colors.
6. Don't Forget the Basics
Thousands of lights! So exciting! But don't forget the behind-the-scenes basics. Use UL approved extension cords for outdoor use. Check light strings for frayed or damaged cords. Forget staples and hooks and invest in light clips designed for outdoor lights. There's a clip for every surface.
Overwhelmed? Leave the Holiday Lighting Installation to Us!
Maybe just reading these holiday lighting tips made you tired. We get it. You have to design your display, choose the right colors and lights, figure out the electrical needs, follow safety tips — and then take it all down once the holidays are over.
Or, leave the hassle to us. We'll help you create a dazzling display, untangle the lights, climb the ladders — and we'll even take it all down and store it for you until next year.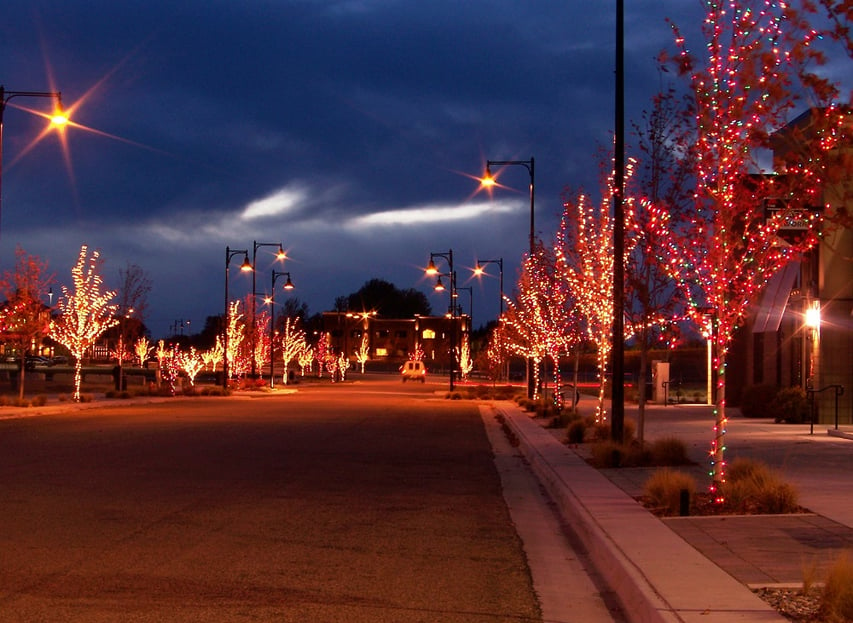 Holiday Light Installation in Idaho Falls
Outback Landscape, located in Idaho Falls, Idaho, serves residential and commercial properties in Idaho Falls, Rexburg and Pocatello, Idaho. Call us at 208-656-3220. Or fill out the contact form to schedule your free holiday lighting consultation.