Why Waste Water?
We're glad you asked.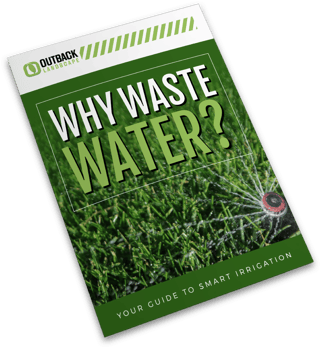 It's easy to take water for granted.
Experts at the U.S. Environmental Protection Agency estimate as much as 50 percent of water used for landscape irrigation is wasted.
Hoses and sprinklers spray water all over the place — not just where it's needed. We forget to turn our sprinklers off, so they chug away for hours, or water in the rain.
Outdated sprinkler heads spray up to four times more water than your landscaping really needs.
That's a lot of wasted water — and money.
It's time to end all that.
We've put together a comprehensive Resource Saving Guide just for you, one that distills our more than 10 years' industry experience into one helpful resource.
In this FREE 10-page, full-color Smart Irrigation Guide, you'll discover:
How Smart Irrigation Systems Work

Secret Water Saving Wonders

The Importance of Plant Placement

And much more!
Ready to download the guide? Fill out the simple form, and you'll be on your way to saving water for years to come!
Get Your FREE Guide to Smart Irrigation