Contracts are designed to protect both you and your landscaping company. Having a solid one in place from the start can prevent potential problems down the road.
Be sure to read through your commercial landscaping contract thoroughly before you sign it. If something isn't clear, ask questions. A good company will be up front about all contract items and be happy to explain them.
Here are 5 critical items your contract should include:
Critical item: Scope Of Services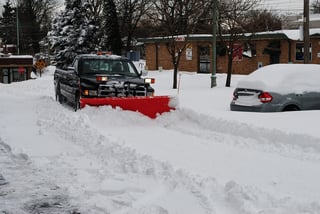 Why it's important: This describes in detail what services the contractor will perform, where and when. The more detail, the better. What does "landscape maintenance services" include? Mowing? Edging? Fertilization? Irrigation adjustment?
The contract should also include the number of mowings and trimmings, how and when they'll adjust the irrigation, etc. This will give you an idea of how extensively they'll take care of your property.
If snow removal is involved, when does plowing begin? When do paved areas get salted?
Without this, you won't have a concrete understanding of exactly what services you're getting for the money, which could lead to disputes later.
Critical item: Payment Terms
Why it's important: The contractor's pricing arrangements should be crystal clear. What are the rates for services? When are payments due? Are there late fees? Is there an extra fee if you pay with a credit card?
This helps avoid any questions or disputes when it's time to pay.
Critical item: Insurance Coverage
Why it's important: Be sure your contract outlines that the service carries general liability, auto liability, property, and workers compensations insurance, and will provide a certificate of insurance if you request one.
If they don't have the proper coverage and one of their employees is injured on your property, you'll be responsible.
Critical Item: Can You Make Changes To The Contract Later?
Why it's important: You may decide you want to add a service that wasn't originally included in the contract. Maybe you'd like to make changes to the plants or materials that you decided on previously.
Is there a provision for this? Changes happen, and when they do, be sure both you and the company agree to it, document the change in the contract and add both signatures.
Critical item: A Policy For Disputes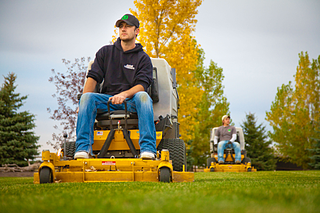 Why it's important: No one goes into a contract expecting problems, but they can come up. Your contract should include a specific course of action to take if there are any disputes between you and the landscaping company.
There should also be a clause that states how and when a contract can be terminated. What if the maintenance company doesn't provide all of the services they said they would and refuses to correct the situation? They would have breached the contract, giving you the opportunity to void it.
Of course, you need to hold up your end of the deal, too, and follow the payment schedule, or the company could seek to terminate your contract.
Sign A Commercial Landscape Maintenance Contract With Outback
At Outback Landscape, we're up front about all of our services and costs, and you'll find everything you need to know in your contract.
Questions? Just ask us.
We're confident that Outback Landscape should be your first choice for all your commercial landscape design and maintenance needs.
We offer free estimates and proposals, along with a convenient way for our customers to pay their bills online.
We'd love to talk with you about your landscape ideas, needs and goals. We serve residential and commercial properties in Idaho Falls, Rexburg and Pocatello, Idaho, as well as Bonneville, Madison and Bannock counties.
Call us at 208-656-3220. Or fill out the contact form to schedule a no-obligation meeting with one of our team members.
We'd love to hear from you.