Tired of looking at a cracked and worn-out driveway? Now might be the time to renovate your landscape and install a driveway that's as functional as it is eye catching.
Here's a look at how driveway paving materials like concrete pavers, poured concrete and asphalt compare in Idaho Falls.
Concrete Pavers
The most expensive of the three options, concrete pavers can also make the biggest impact. You can install pavers in a variety of patterns — from circular to herringbone — giving you the opportunity to make your driveway truly unique and stunning.
It's important the area is properly graded and leveled so the pavers won't be uneven, which can be a big headache.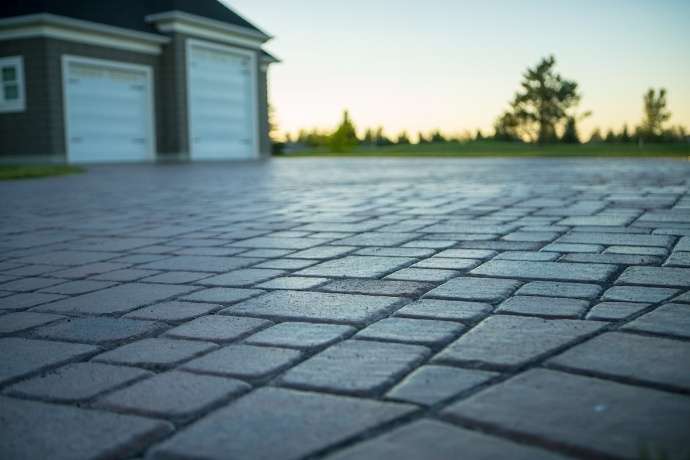 Concrete pavers can cost anywhere from $12- $24 per square foot to install, depending on the size, slope, access and shape of the driveway area.
Some quality concrete paver manufacturers include Belgard, Unilock, Techo-Bloc, Cambridge Pavers and Pavestone. Remember: You get what you pay for, so choose a paver that can withstand traffic. Your landscaper can show you samples of the materials before they are installed, since they can look different in person than in photos.
If you want to make your driveway more sustainable, you can use permeable pavers, which allow water to move through the surface. That helps with erosion and stormwater issues.
Poured Concrete
Known for its durability, poured concrete is a continuous slab of material and less expensive to install than pavers. Don't worry: You aren't just confined to the normal gray concrete look that's so widespread.
You can also use concrete to mimic other materials and designs by using stamps and colors. Concrete stamping can make your pavement look like pavers, natural stone or even its own unique pattern. You can also mix in colors to better match your home and achieve the look you're after.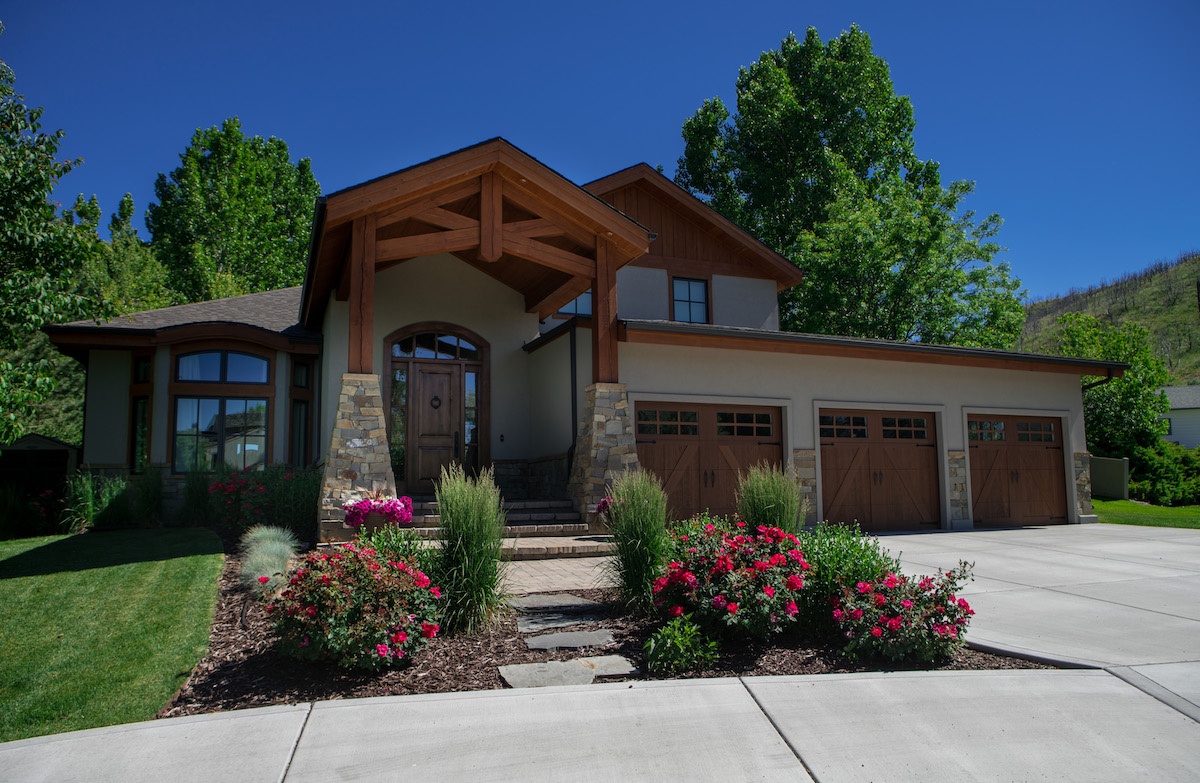 Adding those features will make the cost go up, but it will still be less expensive than pavers. These custom features can range in price from about $5 to $14 per square foot.
Some downsides to using poured concrete for your driveway include dealing with cracks over time and repairs can be more difficult and costly than with pavers, especially if you have a stamped or colored pattern. It's hard to recreate a specific color or design exactly, so if an area has to be repoured later on, it might not match exactly.
Asphalt
Not as popular as it was in the past, asphalt is still a viable option because of its durability and low cost.
There are several options if you decide to take the asphalt route, including recycled asphalt (RAP), colored/stamped asphalt and tar and chip. So, it doesn't have to just be a sea of black in your driveway. No matter the type you choose, make sure you seal the asphalt every few years to prevent damage.
An asphalt driveway will cost about $4 per square foot to install.
Update
Driveway Paving For Your Idaho Falls
Landscape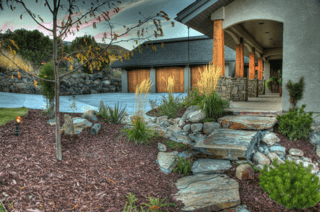 It's one of the first things you and others see when arriving at your home, so make sure your driveway brings value to your property.
The type of material you choose will depend on your style and budget, and a professional landscaping company can help you figure out which will work best.
At Outback Landscape, we know how to give you the driveway of your dreams. From suggesting quality materials and creating a sound design to using best practices to install your paving, we do it all.
Make sure your driveway paving is done right from the start. Call us at 208-656-3220, or contact us online to schedule a free consultation!