You're ready to make your outdoor living dreams a reality by hiring a landscape designer. But what should you do to prepare for your first meeting with the landscape designer?
Getting prepared for your landscape design consultation will not only speed up the process, but it will also help them create the perfect design for you and your property. So, make sure you take the time to plan.
Here are five things to do to prepare for your meeting with a landscape designer.
1. Know Your Landscape Budget
It's important to have an idea of how much you want to spend on your landscape project before ever meeting with the designer. That way, they can tailor the presentation and design to fit within your budget.
You don't want them to show you all of the bells and whistle only to find out you can't afford them.
Knowing how much you want to spend beforehand will also help when choosing materials, the project's size and if you want to do it in phases.
The landscape designer will ask you about your budget, so have your response ready. You won't be able to discuss much about the design and project if you don't have a budget or at least a range in mind.
2. Research Designs You Like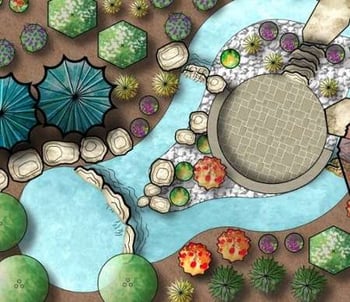 A good landscape designer will be able to take your ideas and transform them into an outdoor living space you'll love and enjoy. But, they can only do that if you share what you do and don't like.
Before you meet, think about how you want the space to look. Do you want a square-shaped space to mirror your home, or do you want something that flows freely?
In addition to the outline and shape of the area, you also need to think about colors and textures you like so the designer can get a feel for what materials will work.
3. Make a List
Make sure you don't forget anything by writing everything down before your landscape design consultation. Here are some of the things you should put on your list:
What You Want:

Write down all of the features that should be included in the design, such as a patio, pergola,

retaining wall

,

landscape lighting and plants.


Where You Want It: Think about if you want the outdoor living area attached or detached from your home. Also, do you want the landscape features to block a line of sight or have a view?


How You'll Use the Space: Will the area be for entertaining, playing or to add aesthetic value? Tell the designer about the space's use so they can better meet your needs. Also knowing how many people you may want to have over or entertain will help your designer scale the project.


Things You Don't Want:

If there are materials, plants or even design concepts you don't like, list those out.
Without a list, you're bound to forget something during the meeting. Make sure you convey everything that's important to you so you'll be pleased with the landscape design they create.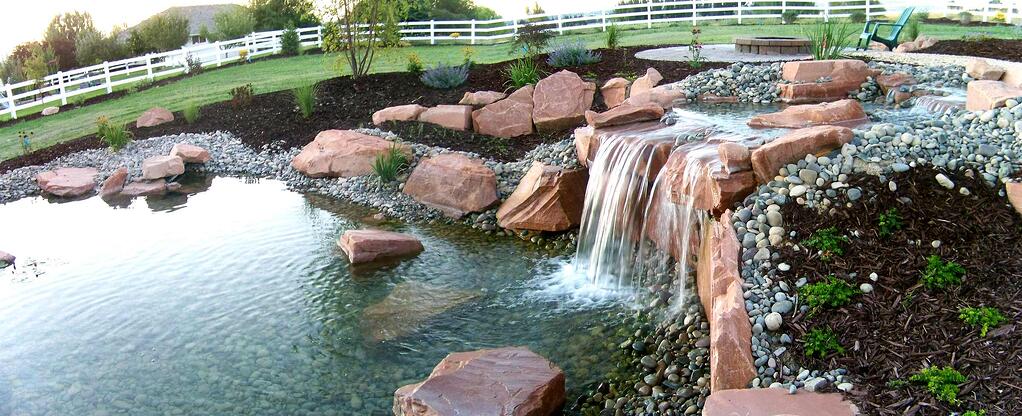 You can also create a list of questions to ask the designer during the meeting. Ask things like if they use subcontractors, how long the project will take, and how much maintenance the design will require.
4. Set Aside Enough Time
You want the designer to have a good understanding of everything you want and expect from the design — but you're going to have a hard time doing that if you're pushed for time.
Don't schedule a meeting with the landscape designer if you know you will be rushed. This is your time to answer and ask questions, so make the most out of it.
Plan on spending one to two hours to discuss all of the details with the designer. All of the decision makers should be present at the meeting, as well, so schedule accordingly.
5. Find a Partner with a Plan
You should also expect the designer to have a plan. They need to come into the meeting with ideas that incorporate things you've already told them, visual materials and an eye-catching presentation.
When you have a landscape design meeting with Outback Landscape in or around Idaho Falls, we'll talk with you about your expectations, what all the project includes, the expected time frame for completion and your budget.
One of our in-house designers will use the information to create a design that you can review and revise. We'll also show you the materials that will be used in your project so you can get a real sense for what it will look and feel like.
Give Outback Landscape a call at 208-656-3220 or fill out our contact form to request a free consultation to discuss your landscape needs.