Nothing brings people together outdoors like a fire pit.
The evening seems luxuriously longer. Chill? What chill?
Then somebody breaks out the marshmallows, chocolate bars and graham crackers.
It doesn't get much better than this.
Here are 6 important things to consider before adding a fire pit to your landscape:
Wood Burning or Gas Powered
Choose a wood-burning unit for fires the old-fashioned way, or opt for a gas-powered design made of upscale materials that turns on with a simple click on your smartphone.
Most homeowners choose gas. It's easier. Fueled by natural gas or propane, gas fire pits burn clean without smoke.
But if you love the smell of burning wood and the rustic crackle and snap, choose a wood-fueled fire. No need to run gas or electricity.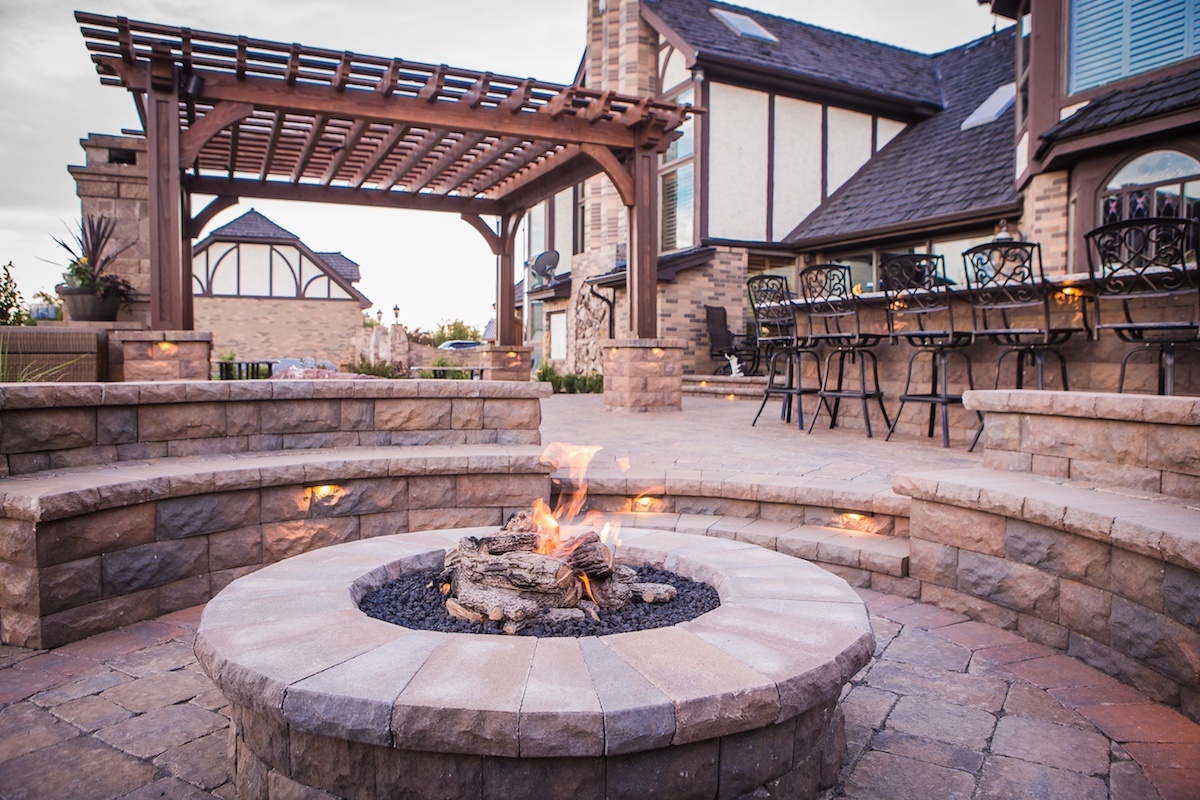 How Much Will it Cost?
A simple wood burning fire pit will cost anywhere from $1,500 to $2,000. Add stonework or masonry and the cost edges up from $5,000 to $7,500.
Gas fire pits run between $6,000 and $10,000, depending on the location and difficulty of running the gas line, electricity, and the material around the fire pit like pavers or concrete.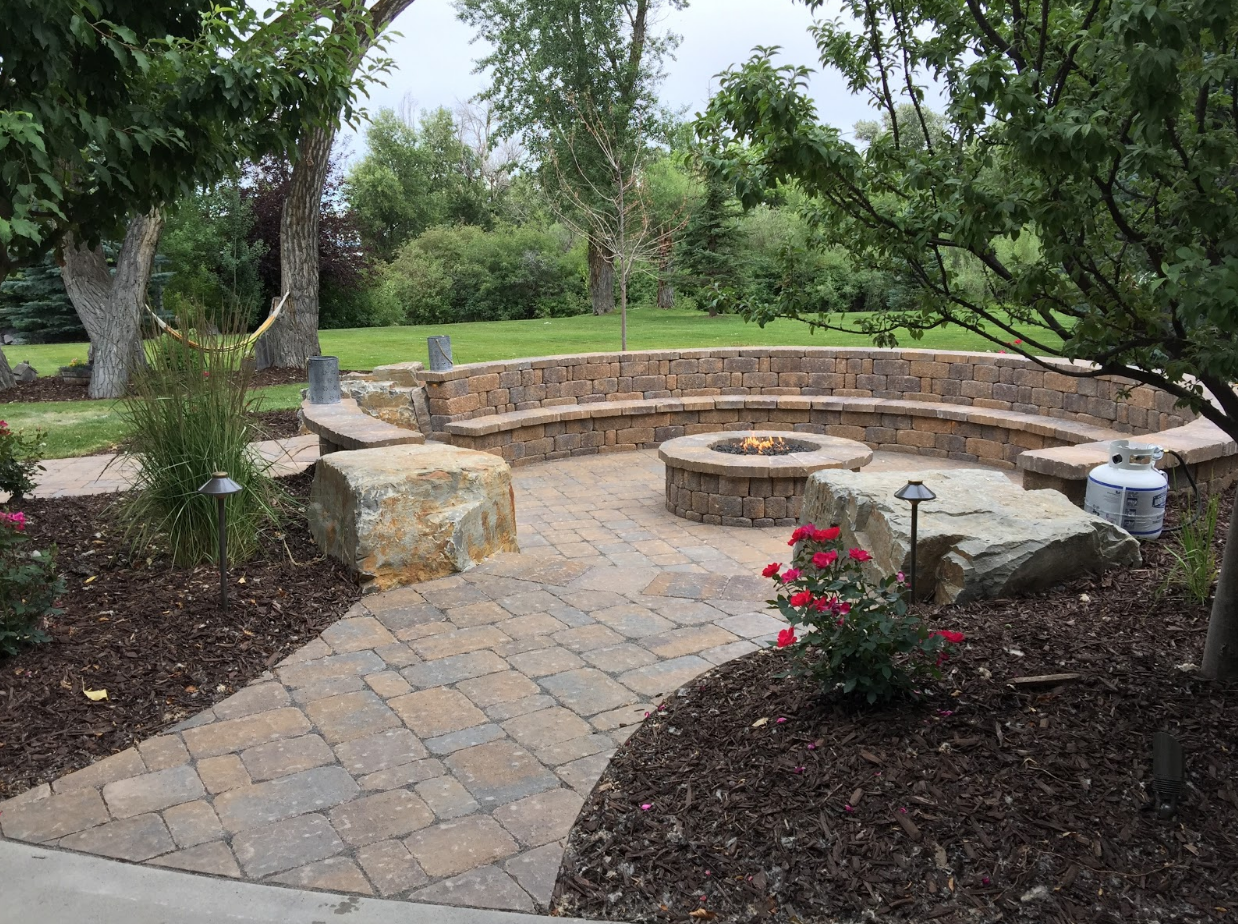 Are Backyard Fire Pits Safe and Legal?
Yes — if you take precautions. The city of Idaho Falls allows fire pits and other enclosed outdoor fire features, like fireplaces, that are at least 15 feet away from structures and combustible material.
Choose an open space, on your patio or a cleared part of your landscape. Don't put it on a wood deck.
Make sure you have a bucket of water, hose or extinguisher nearby before lighting the fire. Always supervise children near fire pits.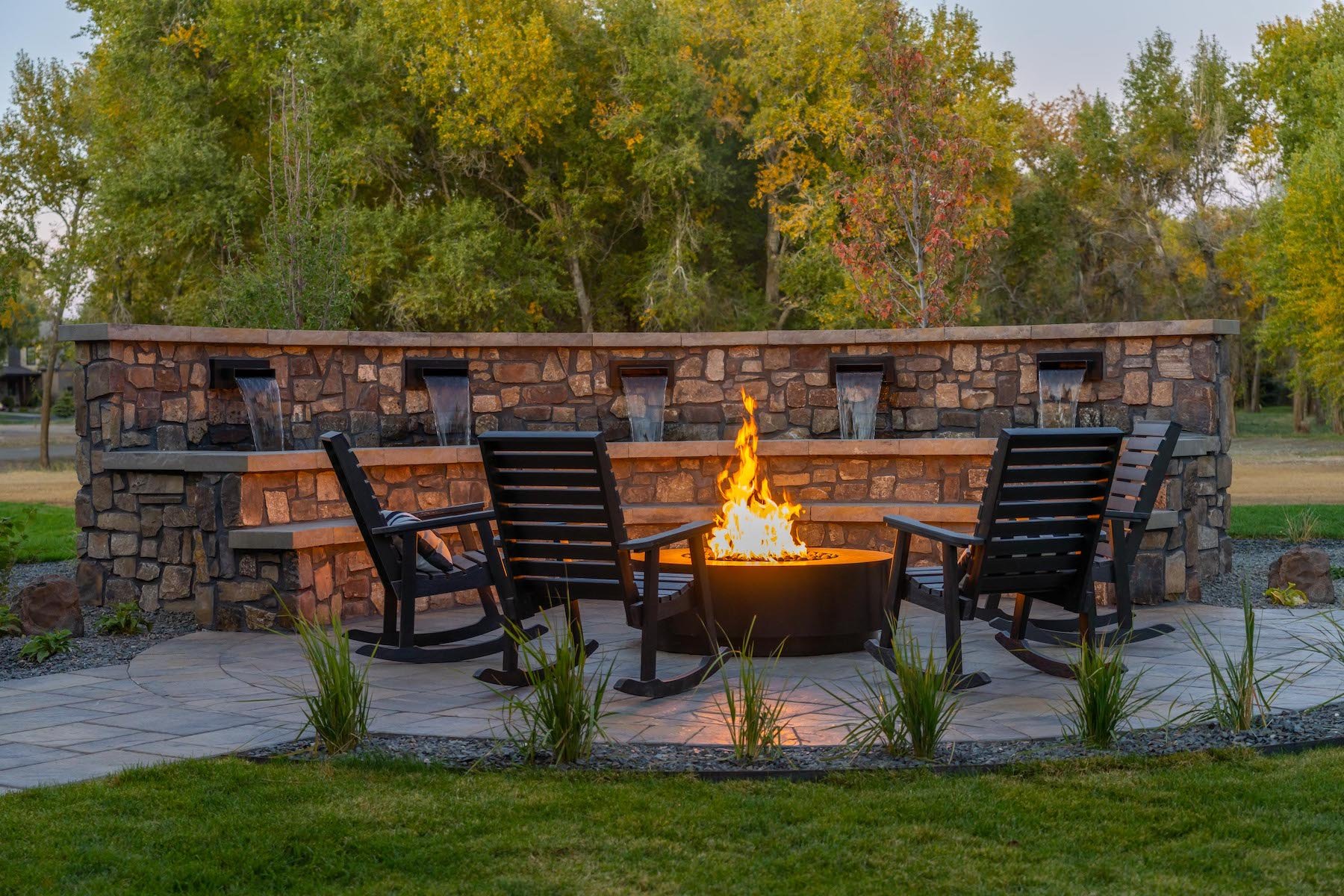 What Size Fire Pit do you Need?
Smaller, more intimate fire pits are about two to three feet wide, while larger fire pits for entertaining groups can be up to four to six feet wide.
How tall? About 12 to 14 inches — a few inches shorter than standard patio furniture seat height. If you plan to use the edge of the pit as a sitting wall, plan on about 20 inches to best enjoy the flames and warmth.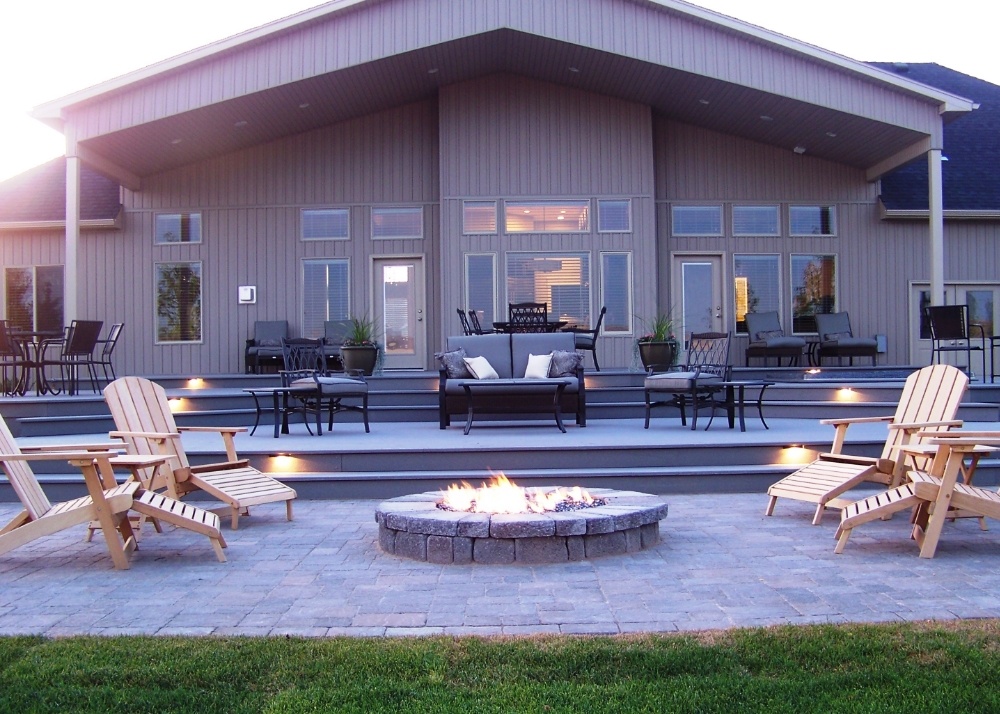 Where to Place Your Fire Pit?
Place it away from the house for a more rustic feel, where taking a stroll out to roast marshmallows is a bit of an adventure.
Or add a gas-powered fire pit right on your patio, a few convenient steps from your door. Fire pits are also great additions to your pool area, offering warmth and drama
for your evening swim and backyard entertaining.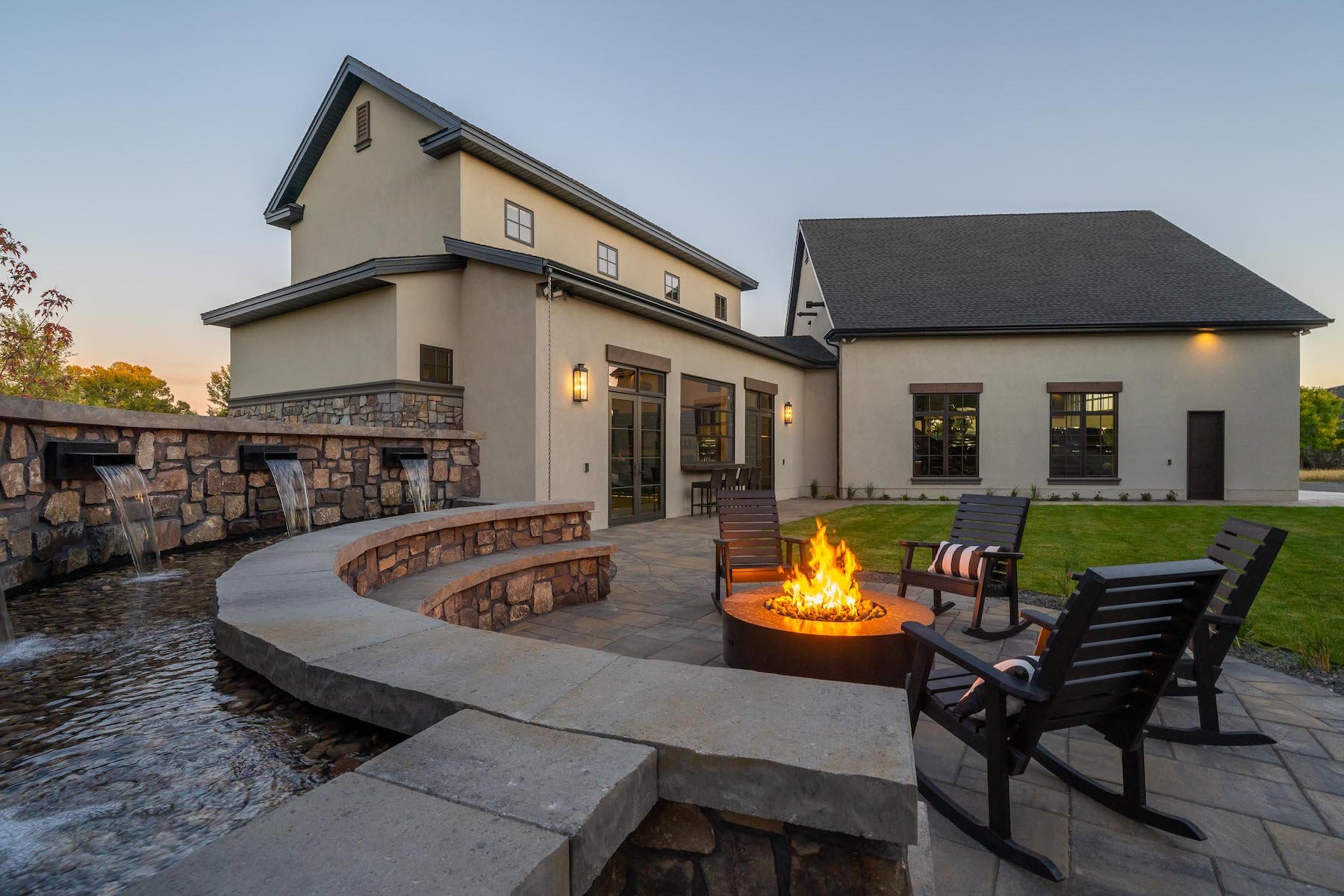 Who Should Install Your Fire Pit?

Landscapers who offer design/build services and have fire pit experience are your best bet. Then, if you want to install any additional landscape features — a stone patio, plants or landscape lighting — they can make that part of the project.
Ready for S'mores?

You'll love your new fire pit. We'd love to help you. Once you approve the design, you'll be enjoying the flickering flames in no time. Call us at 208- 656-3220, or fill out this form to get one step closer to enjoying your fire pit.
Meanwhile, stock up on marshmallows.