What is fine gardening?
Fine gardening is that extra touch that brings landscaping from average to "wow."
Beyond regularly weekly maintenance, fine gardening brings skilled gardeners to your property to pay attention to the details that, if overlooked, leave landscaping lacking.
These finishing touches, from detailed flower bed care to pond maintenance, bring a polished look to your landscape.
For homeowners, that means less work for you and more time to enjoy your beautiful outdoor living space.
For commercial property owners, it means a boost in curb appeal, increased traffic and a more desirable property.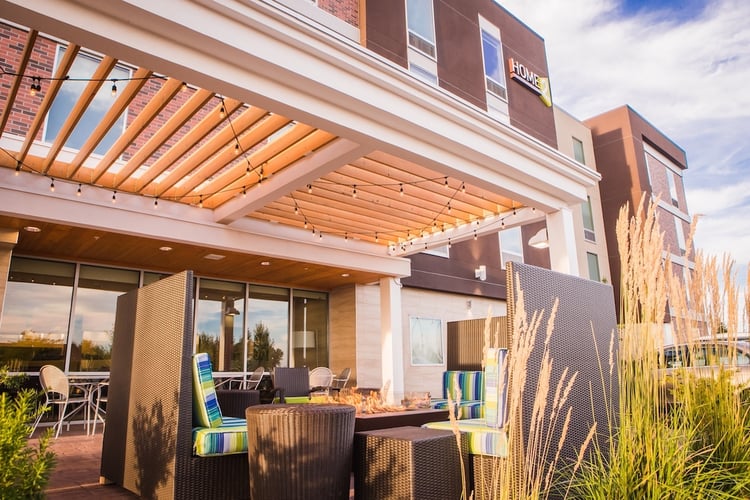 What services does fine gardening include? Here's a look at a few:
Detailed Flower Care
Plant all the annuals you want, but if they don't receive the right follow-up care, they're doomed.
Outback Landscape's fine gardeners will deliver and plant your displays of annual flowers, then painstakingly care for them all season long.
Crews will visit to apply pre-emergent, the first line of defense against spring weeds. Pre-emergents target weed seeds before they germinate, so pesky weeds don't even have a chance to sprout.
Then fine gardening crews will visit weekly to tackle any weeds that popped up, either with spray or by hand.
Many varieties of annuals need deadheading — removing spent flower blossoms to make way for bright new ones. Our fine gardening crews handle that task, too.
Annual flowers have big appetites — they need regular fertilizing to grow big and vibrant. Fine gardening keeps them nourished.
Expert Rose Care
Roses need deadheading, too. It keeps blossoms big and beautiful and encourages more blooms. It helps the rose bush to focus on budding and flowering new roses, rather than spending energy on dying roses or producing seeds.
During the blooming season, you should deadhead a rose bush regularly.
But who has time for that? The fine gardening crews at Outback Landscape. They prune rose bushes, too — another crucial task for healthy plants.
Litter Removal
The greenest lawn and most bountiful flower beds are spoiled by wayward candy wrappers and ratty plastic shopping bags.
Fine gardening crews will clear ugly trash and keep your property looking neat and tidy.
Pond Maintenance
Many commercial properties have small ponds and water features, eye-catching enhancements that add tranquility and a bit of wow factor.
They look beautiful— until suddenly, they don't. After a while, ponds get all gunked up, clouded by algae and murky from clogging debris.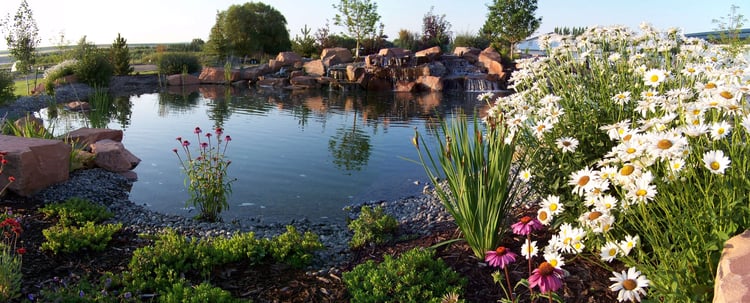 Leaves, twigs, and grass clippings topple in.
Fine gardening crews will clean pond filters, remove debris and keep things looking tidy.
Small Shrub Pruning
In the grand scheme of garden tasks, small shrubs tend to get neglected. But they have needs, too. Like pruning.
Pruning is one of the best things you can do for the plants in your yard, but chances are, you don't do it.
Let Outback's fine gardeners tend to your shrubs, and in return you'll get thicker foliage, more flowers and healthier plants.
Beyond "Mow And Go"
Some landscaping companies do a great job keeping your lawn mowed and healthy, but then they're gone. We call that "mow and go."
Outback's fine gardening service pays attention to the little things that aren't so little if you want a tidy, well-groomed landscape that shines.
Outback Landscape's Fine Gardening Service: The Finishing Touch
There's a lot to keep track of in your landscape. The good news? This is what we do, every day.
Our experienced teams at Outback Landscape follow a detailed landscape maintenance checklist to ensure your property remains in perfect shape. Regular attention also allows us to catch any potential issues before they become big and costly problems.
Fine gardening is that finishing touch that shows you care about every detail to keep your plants healthy, vibrant and looking great.
We serve residential and commercial properties in Idaho Falls, Rexburg and Pocatello, Idaho, as well as Bonneville, Madison and Bannock counties.
Call us at 208-656-3220. Or fill out the contact form to schedule a no-obligation meeting with one of our team members.
We'd love to tell you more about how our fine gardening service will enhance your landscape.